I have been scrapbooking for 10 years now and I am super excited about this scrapbooking project. It's called 'Project Life' and it's designed by the fantabulous Becky Higgins. This amazing kit contains all the components for a year of scrapbooking: album, page protectors, 12×12 paper, journalling cards and other decorative pieces. Becky designed a similar kit last year for Creating Keepsakes called 'Project 365'… but it sold out in no time. I regretted not purchasing that kit, so I was so happy when she announced that she was designing a new kit for 2010.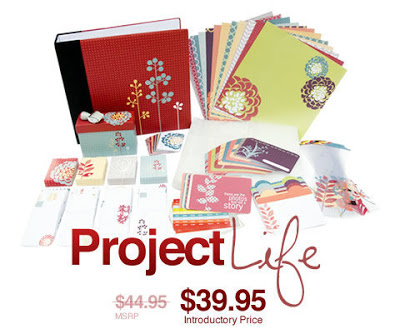 Have you met Becky Higgins? I first became a fan of hers through her work with Creating Keepsakes Magazine in 1999 when I was a new scrapbooker. Becky was, at first, a page designer, then a columnist, book author and creative editor for Creating Keepsakes. I have always admired her page designs and her inspirational theme album projects. I have watched her grow from a young married woman to a mother of 3 adorable children. And I have had the opportunity to meet her in person 3 times and take a class from her at Creating Keepsakes University in Boston in 2003.
She is lovely….both inside and out.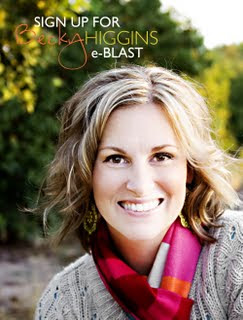 Becky wrote this book a few years ago and I really love all of the projects revealed inside. Becky has amazing ideas about how to organize your theme albums and her projects are always very beautifully put together with amazing colors, photos and journalling.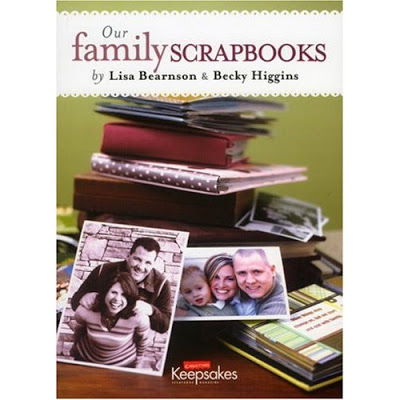 She also wrote this book for the scrapbooker who would like to tackle projects from the family historian point of view. Inside you will find interview questions for gaining more information and anecdotal stories from family members and ideas on how to scrapbook this info.