It's no secret how much our family loves skewers for meals in the summer. I have shared the delicious recipes for both Curried Shrimp Boil Skewers and Grilled Curry & Lime Pork Skewers as some of our favourite summertime grilling recipes, and now we have a new favourite to add to the list…Asian Sweet & Spicy Chicken Skewers. The glaze for this recipe was the easiest thing in the world to create…I just combined two of Blue Dragon's sauces to create one delicious glaze that was brushed over the skewers.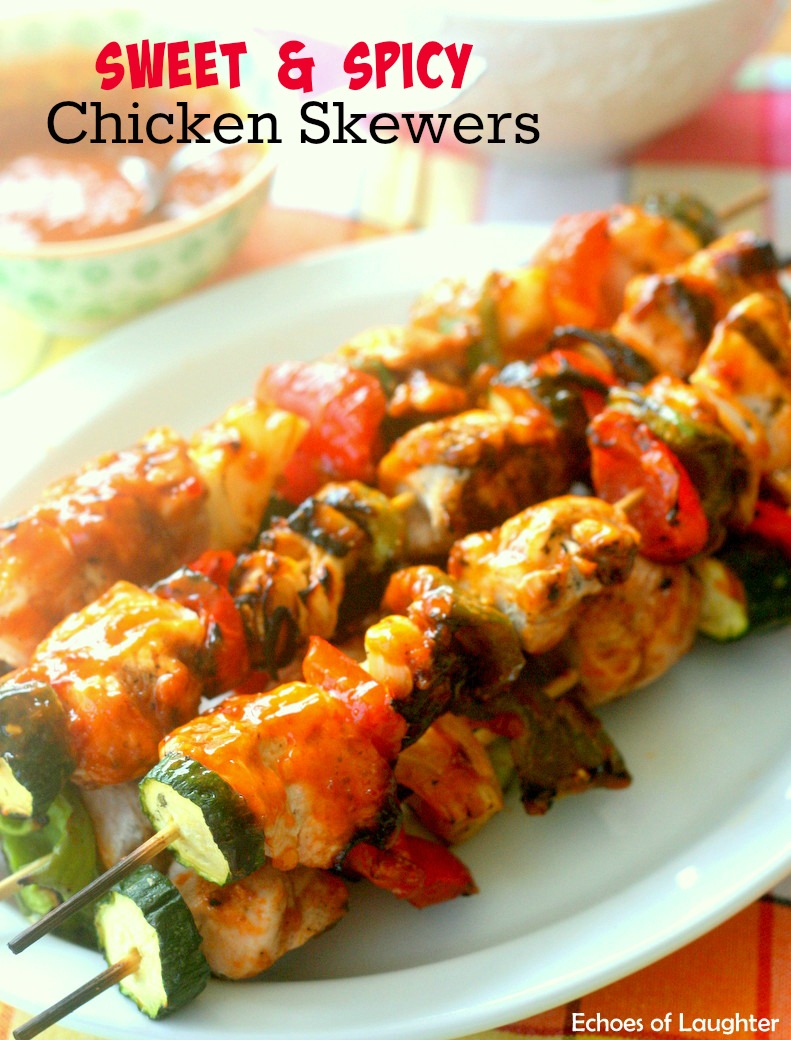 These are two sauces that you may even have in your fridge already as they are two of Blue Dragon's most popular sauces…Sweet Chili Dipping Sauce and Thai Red Curry Paste. I just mixed them together for a terrific marriage of both sweet & spicy that needed nothing else.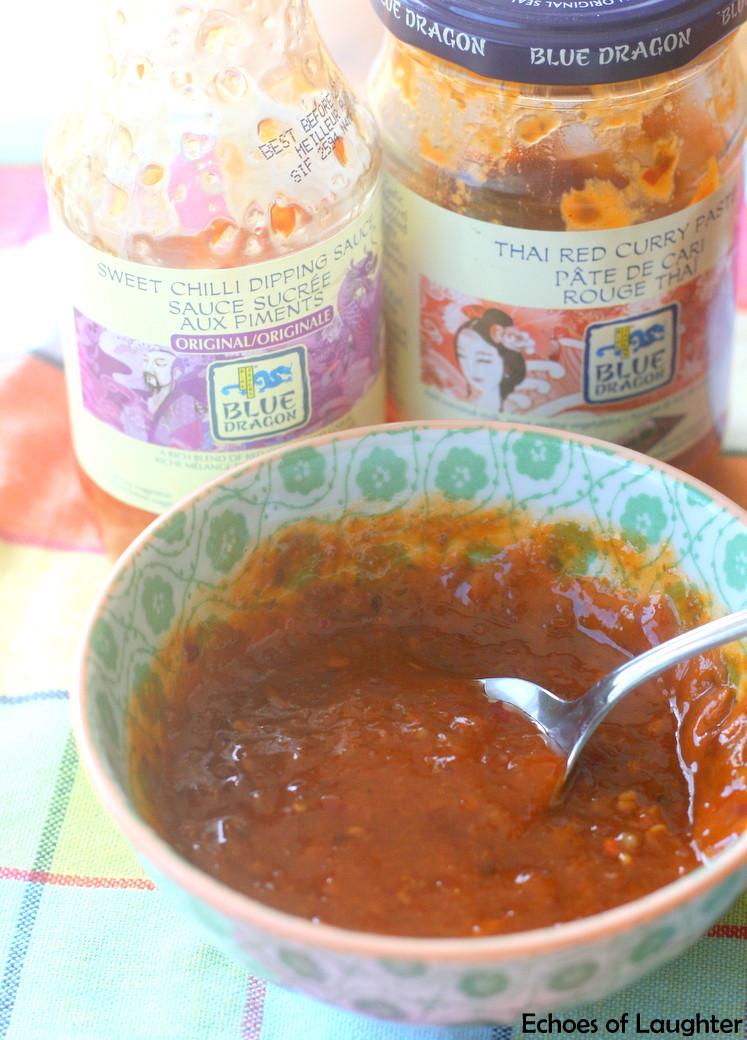 And this little fusion can be as hot as you like. If you like more heat, just add more Thai Red Curry Paste. If you like the sweetness, add only a small amount of the Thai Red Curry Paste.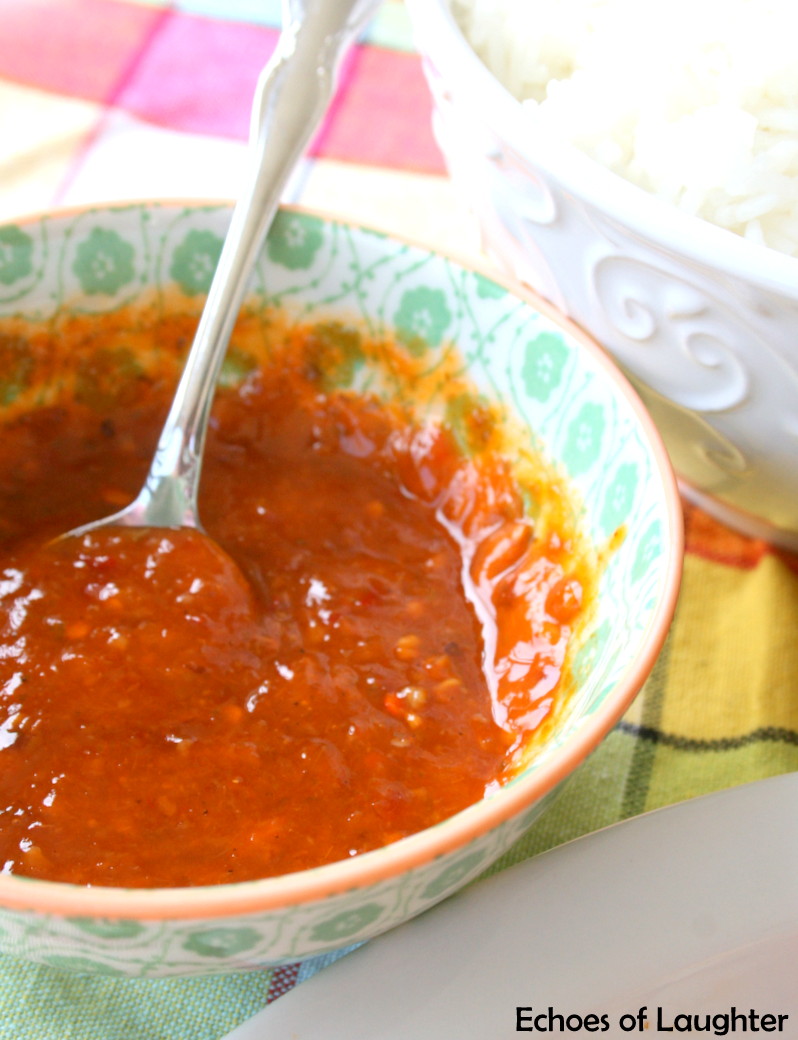 And as you know, the wonderful thing about skewers is that you can add any variation of meat, seafood and vegetables for a meal that is family-pleasing!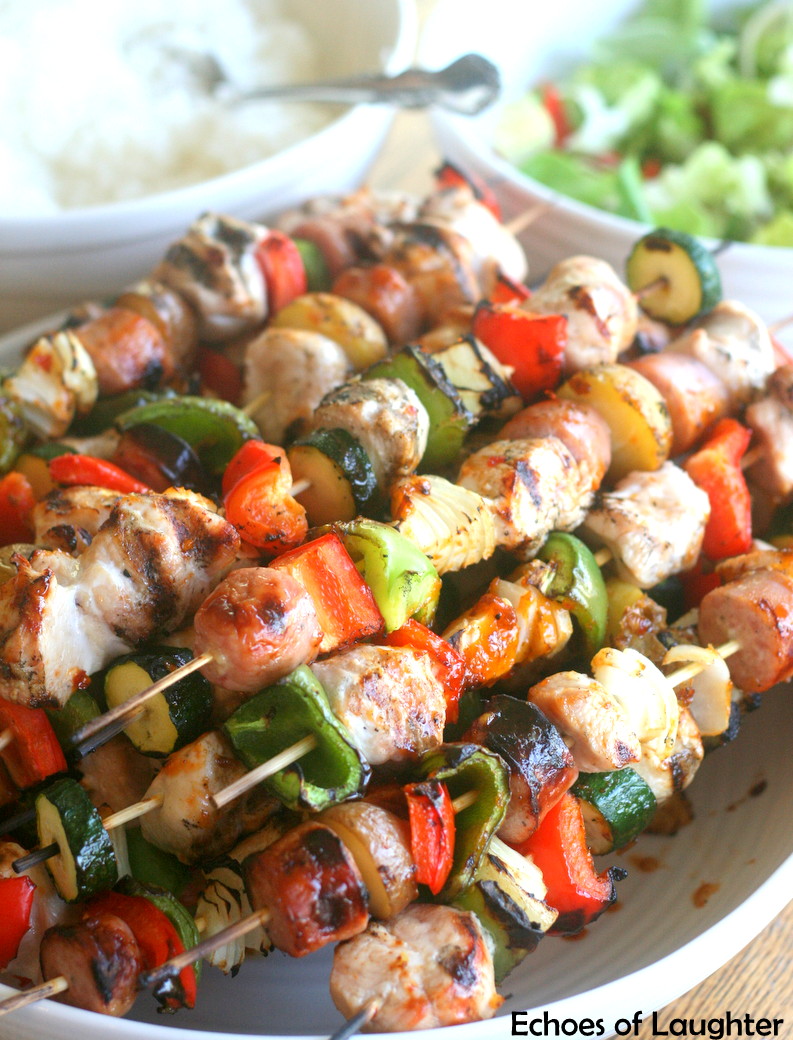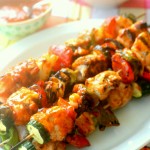 Asian Sweet & Spicy Chicken Skewers
2015-06-01 04:02:38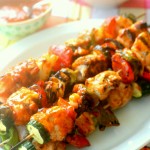 Serves 4
A delicious fusion of sweet chili dipping sauce and spicy thai red curry paste that glazes meat & vegetable skewers.
Nutrition Facts
Amount Per Serving
* Percent Daily Values are based on a 2,000 calorie diet. Your Daily Values may be higher or lower depending on your calorie needs.
Ingredients
3 chickens breasts, cut into 2 inch chunks
1 red pepper cut into chunks
1 green pepper cut into chunks
1 onion, cut into chunks
2 small zucchini cut into 1 inch coins
1 jar of Blue Dragon Thai Red Curry Paste
1 jar of Blue Dragon Sweet Chili Dipping Sauce
Skewers
Instructions
Thread chicken and vegetables on skewers with 3 pieces of chicken on each skewer.
Heat grill on high heat. Place skewers on hot grill and reduce heat to medium. Close cover and let grill for 5 minutes.
Open cover, turn skewers over and close cover. Cook additional 5 minutes or until chicken is no longer pink and juices run clear.
Brush glaze over skewers and cover for 2-3 minutes. Rotate skewers and add more glaze over skewers and cook 2 mintues.
Remove from grill and serve.
Notes
Serve with hot rice and a green salad if desired.
Echoes of Laughter https://echoesoflaughter.ca/
These wonderful skewers are mouth-wateringly good and smell so amazing as you take them off the grill! Our dinner table was perfectly quiet as my kids gobbled up these delicious skewers!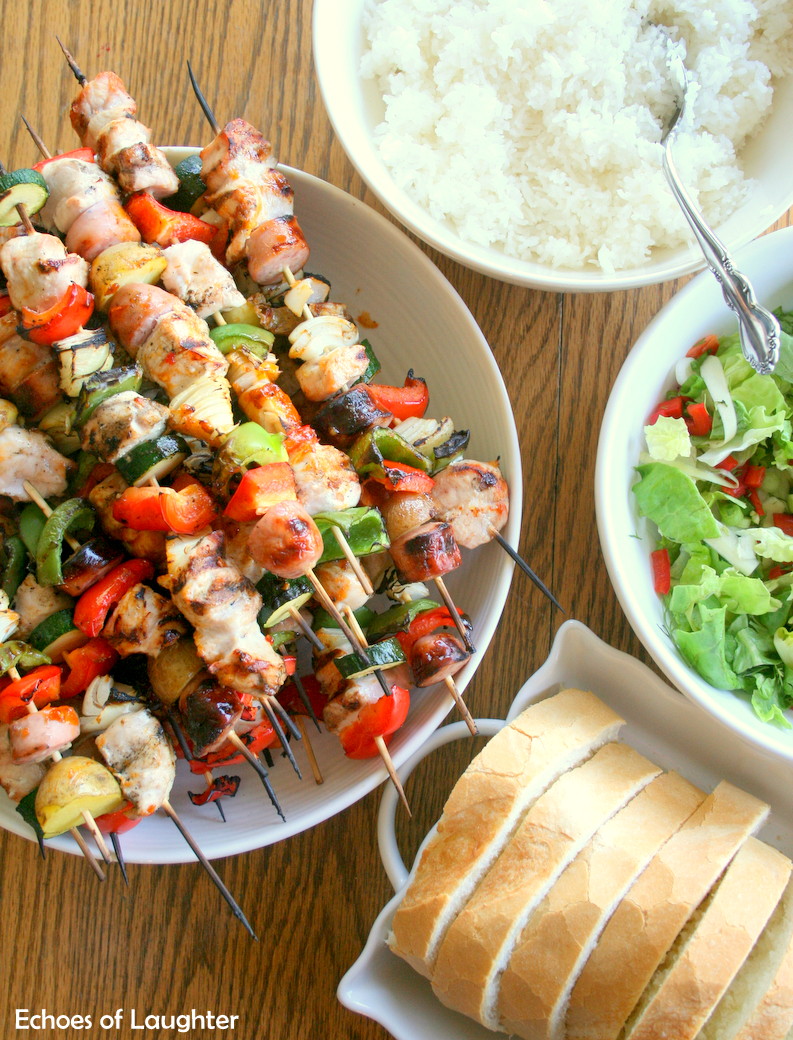 Looking for more delicious and easy recipes? Visit the recipe collection at Blue Dragon and be sure to check out the Bamboo Room Blog for inspiring posts on travel and more recipes. Or you can follow them here:
Disclosure: I am part of the Blue Dragon Canada ambassador program and I receive special perks as part of my affiliation with this group. The opinions on this blog are my own.