This post is in partnership with Hankok Tire Canada Corp. However, as always all opinions expressed here are my own.
Earlier this year, I was approached by Hankook Tire Canada about testing our their luxury SUV tires and I was thrilled because the tire treads on my vehicle were showing wear. I was considering getting new tires, so the timing was perfect! We, like many families, have many road trips planned for the summer for fishing and camping, as well as attending a few festivals. For these trips, we are often loaded down with luggage, camping gear and also towing our boat, so summer tire safety is important to us when traveling!
To be honest, I had never heard of the Hankook brand prior to this. So I quickly did some research to learn more about the tires that would be installed on my vehicle. I quickly learned that Hankook Tire is industry leader in quality tire manufacturing and invest a lot into research and development into producing the best quality tires for road conditions of all types from summer to winter, and wet to dry weather. The tires are designed to address wet and dry road conditions, gas economy, noise while driving and comfort.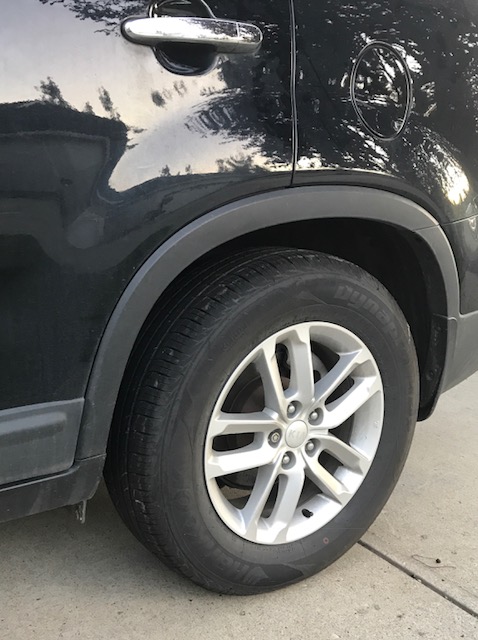 The Hankook Tires installed on my SUV were the Dynapro HP-2 RA33, and we have had them on for several weeks now. One thing that I noticed right away is that my fuel economy has improved and I am getting more kilometers per litre. I have also noticed that the tires are much quieter. My husband also went on a fishing trip recently and hauled his boat on gravel roads and mud. He said the tires handled great and he had control of the vehicle, trailer and boat at all times. They handle wet and dry road conditions very well, and we have had a lot more wet road conditions this summer than usual. |Overall, we have been extremely happy with our new Hankook tires!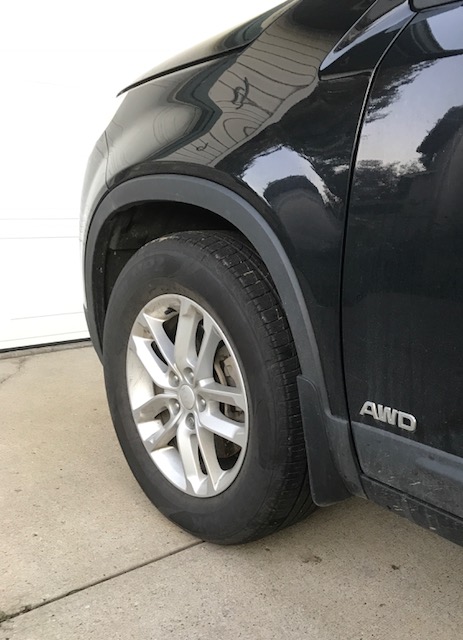 Hankook has some great tips for Canadians who are traveling this summer and early fall!

1. RIGHT SEASON, RIGHT TIRES
 Summer and winter tires vary vastly both in tread design and compound – they're nearly complete opposites!
 Summer and winter tires are made with vastly different compounds. Winter tire compound is meant to ensure tires remain pliable in the cold and summer tires are meant to stay firm in the summer heat.
 Summer and winter tires also differ in tread pattern. Winter tires have a wider, deep, aggressive tread to maintain grip in adverse conditions while summer tires have a tight tread pattern for optimal handling in warmer weather – but they become stiff and unresponsive in the cold due to their compound. In the summer, the tread on winter tires cause a noisy ride with depleted handling characteristics whereas summer tires help create a smooth, quiet ride.
 Swap out your winter tires for summer tires once the temperature reaches 7oC on a consistent basis. Failure to do so will impact your driving performance and actually degrade your winter tires faster, costing you even more performance and money in the long run!

2. BENEFITS OF SUMMER TIRES
 Summer tires have a lower rolling resistance and increased handling in warm weather
 Cut back on gas costs! Summer tires offer better fuel efficiency than winter tires
 Longevity – having separate sets of tires for each season means they will last twice as long  Silence is golden! Summer tires are much quieter in warm weather making those long summer road trips more enjoyable!

3. SAFETY FIRST
 Tires are one of the most important parts of a car, and are often the most neglected
 Heat is the number one enemy of tires! Low inflation can cause tremendous amounts of heat in the tire, in turn decreasing performance and durability
 Proper inflation is key to tire safety; running low can jeopardize the performance of your vehicle. Remember how hard it was to push your bike with a flat tire? Imagine that for an engine in a car that weighs thousands of pounds
 Every 5% reduction in tire pressure affects rolling resistance and tire wear  Check your air pressure and rotate your tires regularly – every 10,000 km rather than annually – to ensure optimal performance.

4. BUY THE RIGHT TIRES FOR YOUR CAR
 Don't try to save a little money on your tires. They're the only thing between you and the road.
Look for the best overall value – the cheapest generally isn't the best value, and neither is the most expensive [can reference your set of Hankook Tires]
 Trust an expert, not the internet. Buying the right tires can be a confusing process – a mechanic can help steer you in the right direction.

5. KNOW WHEN YOUR TIRES HAVE REACHED THE END OF THE ROAD
 The best time to get a new set of tires is when there is 2/32" tread depth remaining – the deeper the tread, the better the performance
 As tires wear down so do traction, control, handling, fuel efficiency, wet weather traction and braking distance so make sure you're monitoring them regularly.