I adore pretty tables, and with Mother's Day just around the corner, a lovely table in shades of purple is perfect for any Spring brunch or lunch. There is nothing better than a home-cooked meal and great company to make a meal special. Ever since Pantone announced the colour of the year, Radiant Orchid, I have been positively dying to create something with it. And what a wonderful way to celebrate Mother's Day and create something special by using a fresh colour scheme.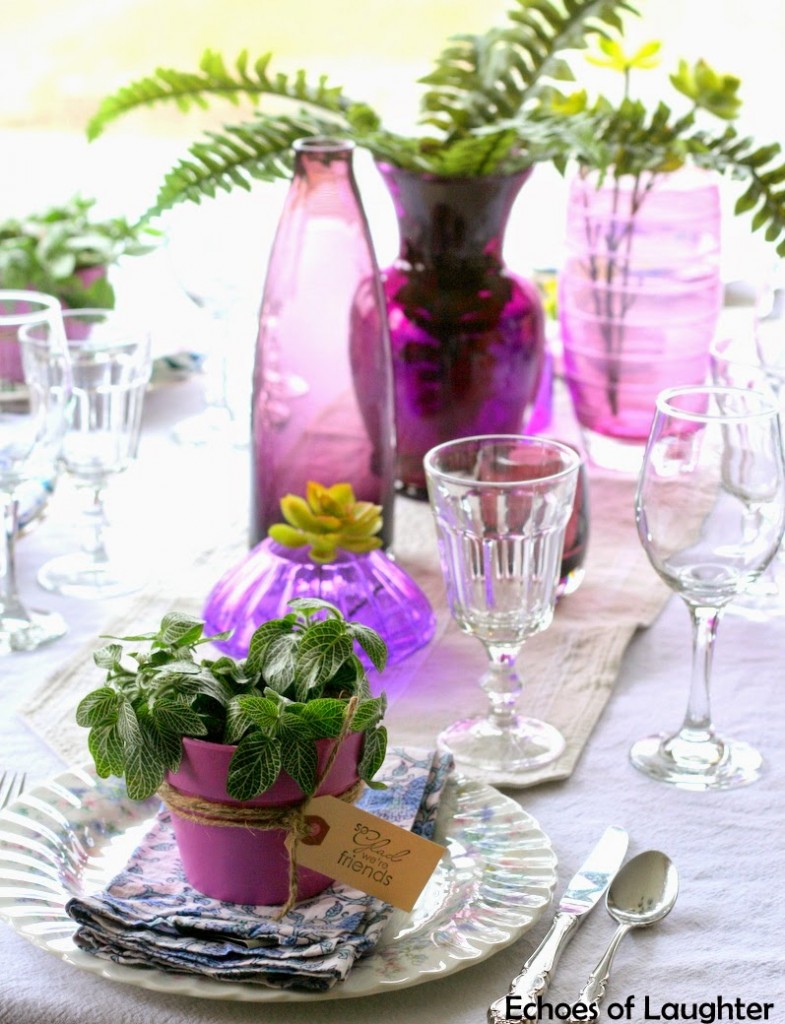 For this table, I created a table favor of a plant pot…painted with radiant orchid and nestling a small plant within.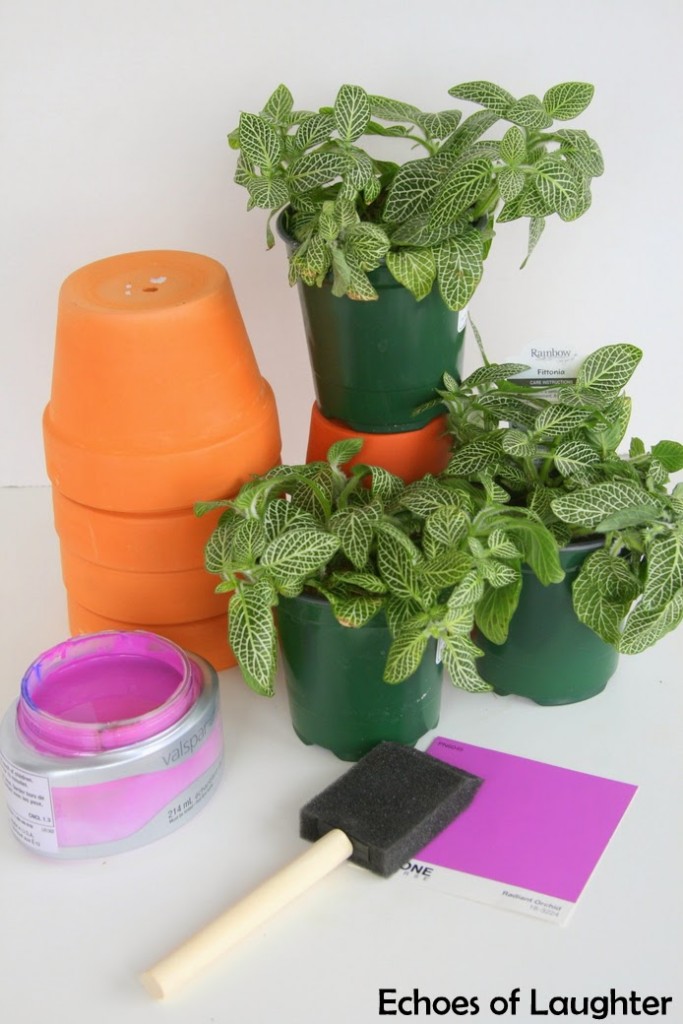 I added some gardening twine and a small stamped tag to create the prettiest little take-home plant.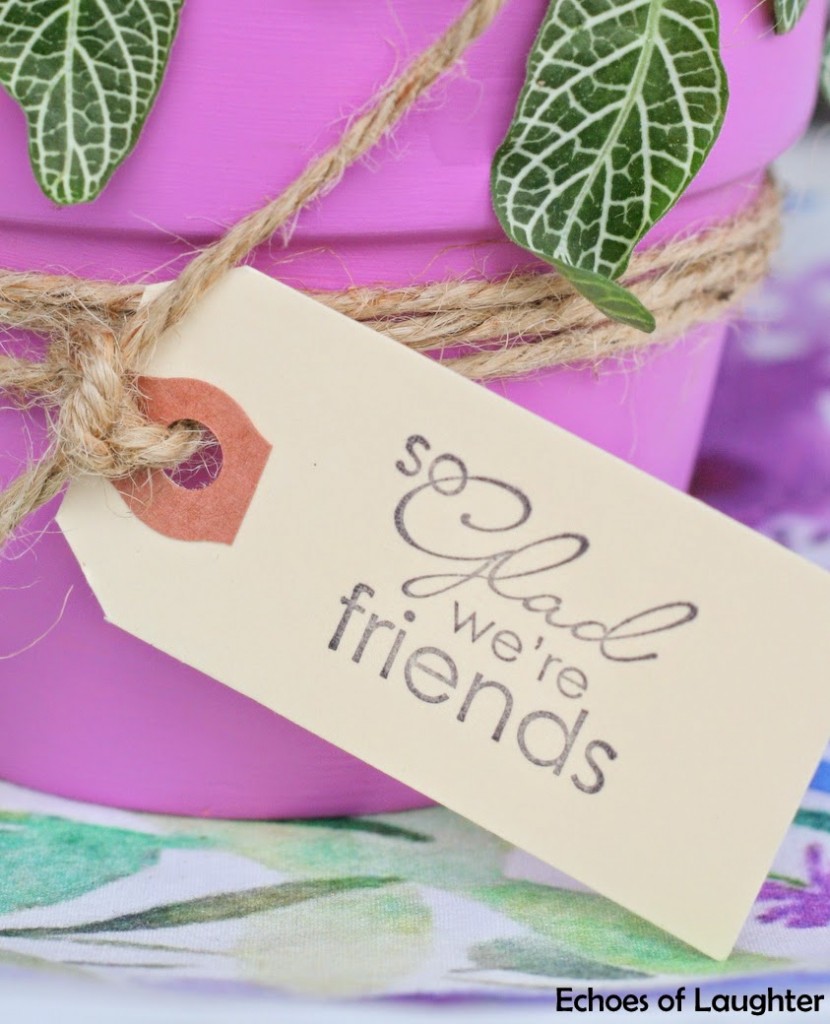 Radiant Orchid is the perfect partner for a fresh green plant, don't you think?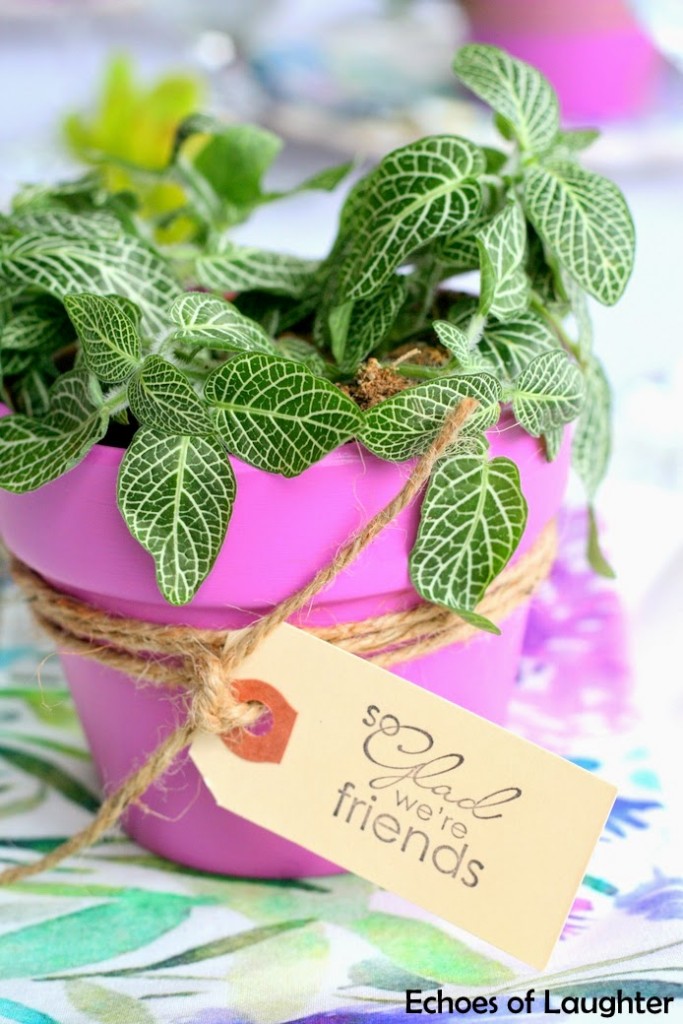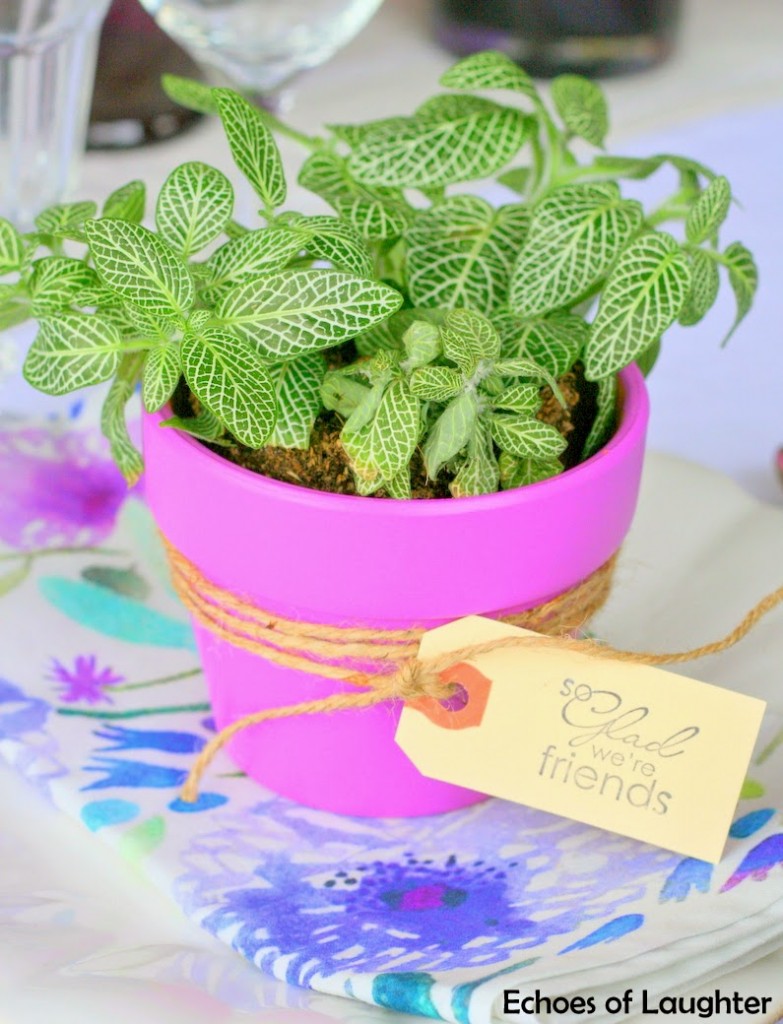 And adorning the table for a centerpiece are pretty pieces of clean, sparkling glass in various shades of purple…all of them picked up at Goodwill for a song.
I think that a wonderful table makes guest feel so special…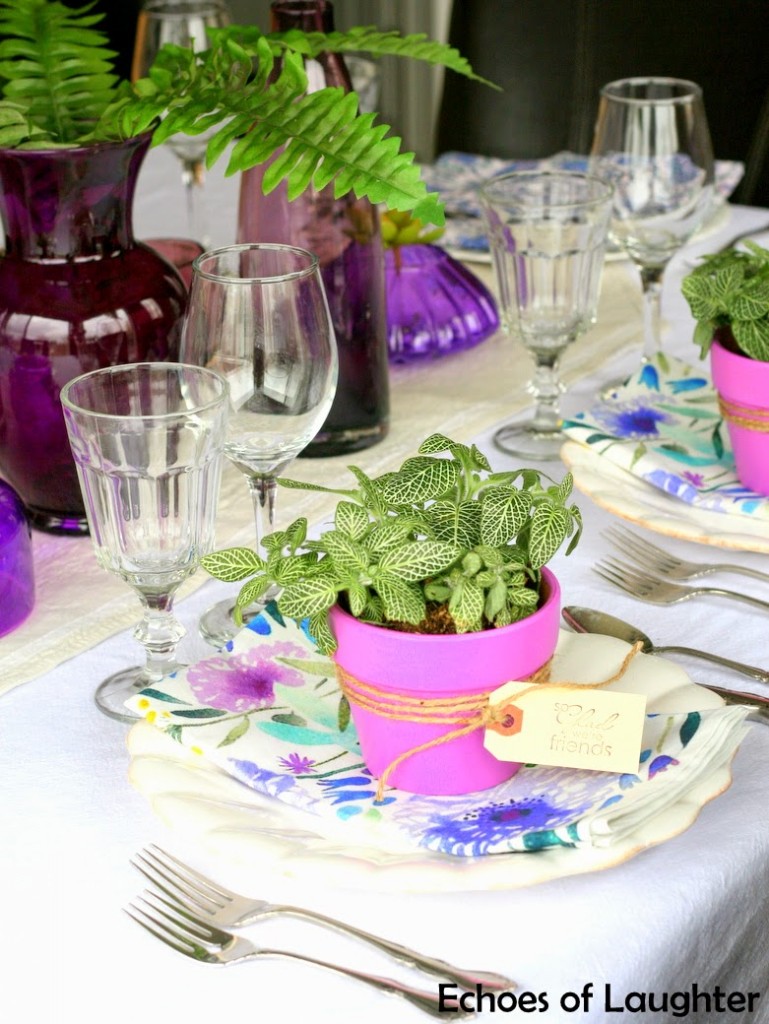 and makes food taste better too, don't you think?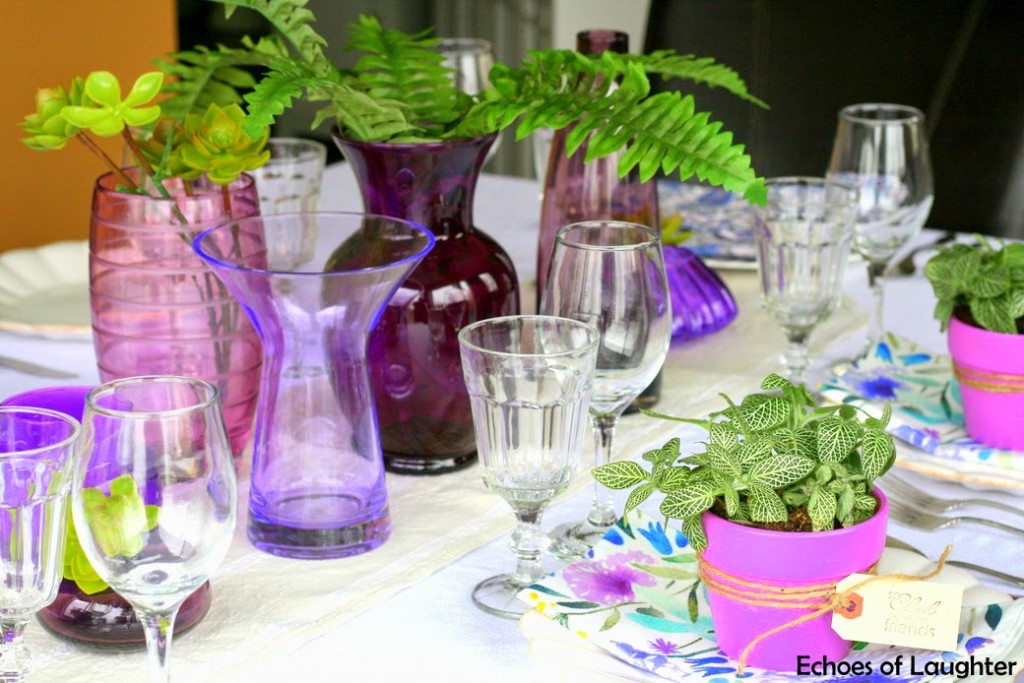 I think that of all the tablescapes that I have shared on this blog over the years, this table is my favourite to date. It just is.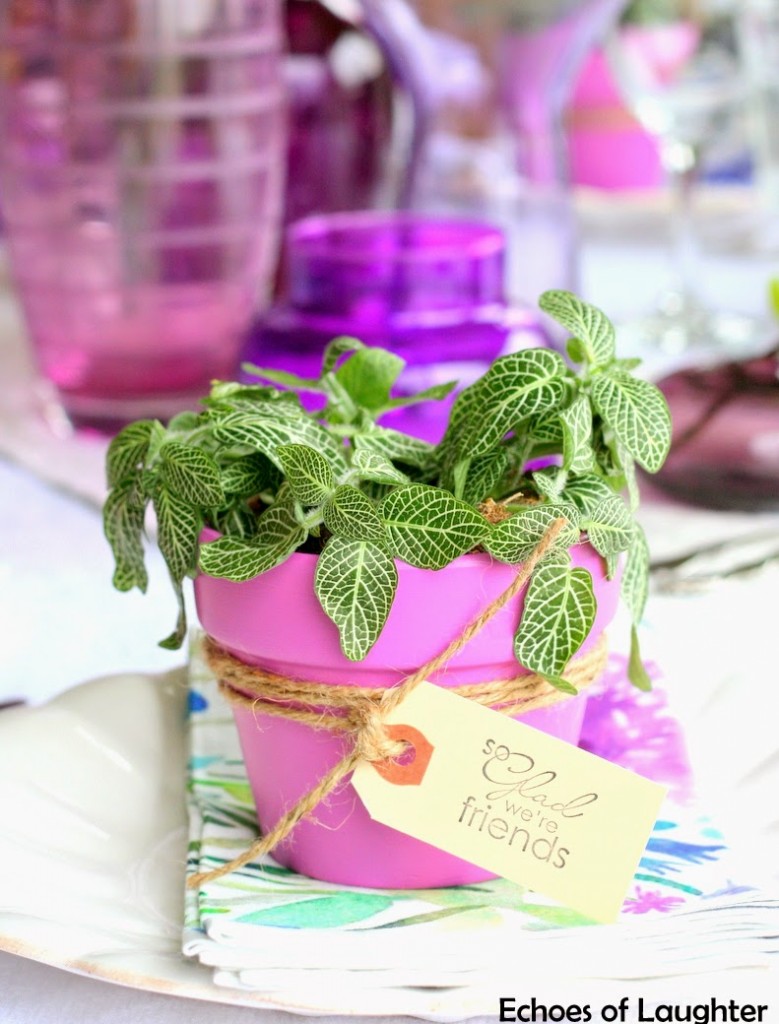 Creating this table was so fun….from painting the pots, to creating a centerpiece with Goodwill dishes, to photographing the sparkling dishes in the delicate sunlight that arrived at just the right time.
To create this pretty table, I used Sunlight-The Lemon One to achieve a beautiful, sparkling table.
I have used Sunlight for years because I can count on it to deliver clean & sparkling dishes every single time! It's a brand that I use and love for my family's dishes and laundry. It never lets me down.
Disclosure- Thank you so much to Sunlight for generously sponsoring this post. However, as always, I only work with products/brands that I love and use in my own home. All opinions on this blog are my own.