One of the things I love about summer is the chance to get out and go for a ride on my pretty pink bike. And it's even more fun when I have a friend join me and we breeze through town to get to a delightful park on the other side for a leisurely picnic and chat. There is something so wonderful about doing the things that you used to do as a kid. And we have a lot of beautiful bike trails in our city to explore!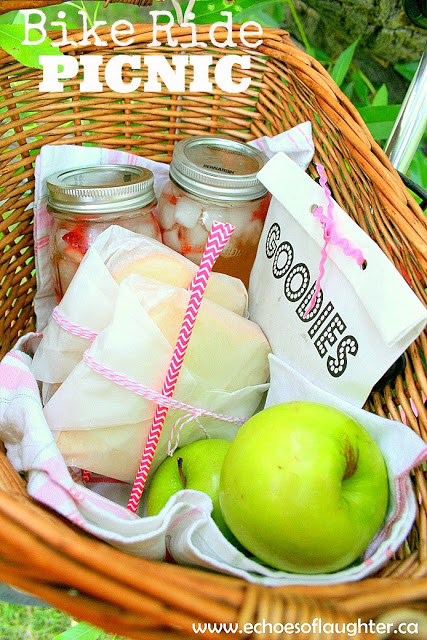 I got my pretty new wheels about 5 years ago, and I try to get out as often as I can, but sometimes making a date with a friend is a sure way to make the ride actually happen.
On this day, I packed a picnic lunch for a friend and I to enjoy.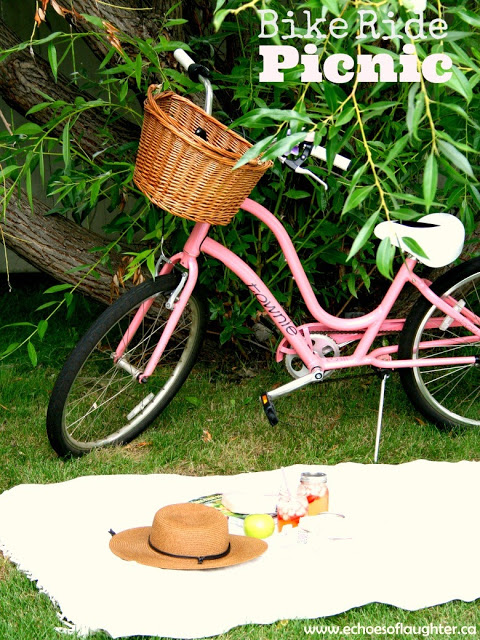 The picnic I created included simple sandwiches, cookies, green apples and strawberry lemonade with lots of ice in mason jars, and it all fit nicely into my bike basket.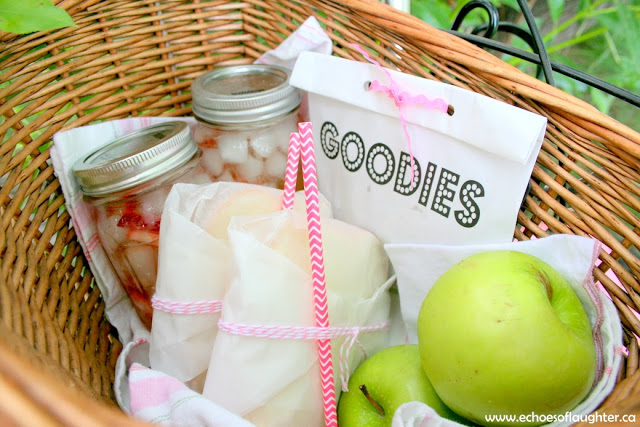 We didn't go for a very long ride, but it was nice just the same. And after spreading out a blanket, the munchies and the lemonade were perfect.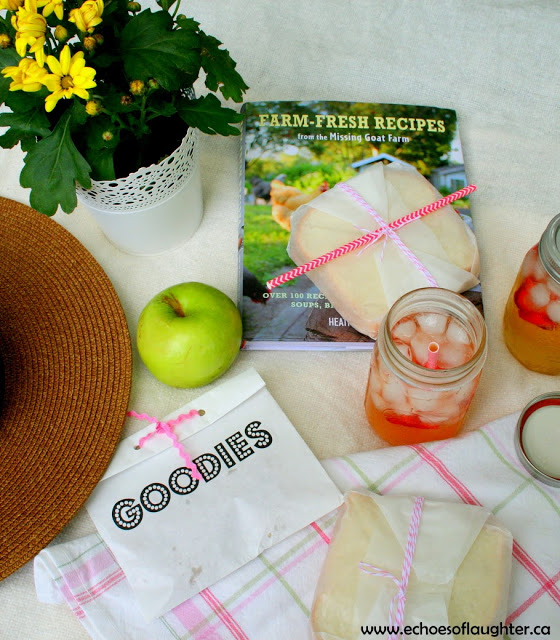 The pink lemonade was so refreshing. I included lots of ice! You have to have ice!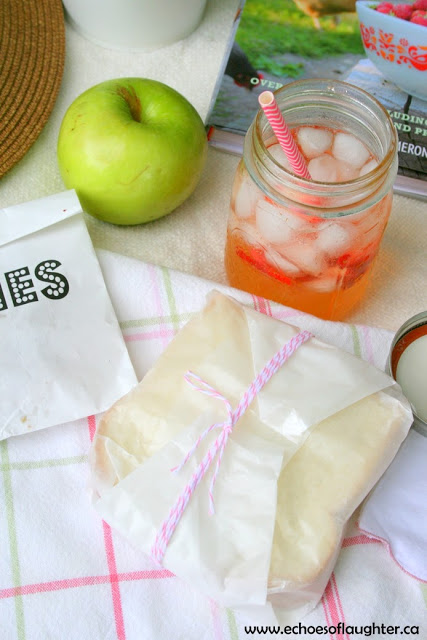 Have you had a chance to picnic this summer? I hope so!
If you would like to see some of my other picnics, here are some ideas you can visit:
And these boards on Pinterest: