One of my family's favorite meals right now is chicken skewers. They love, love, love chicken skewers and I love how easy they are to make. As soon as I told them that we were having "hoisin glazed chicken skewers" for dinner, everyone was excited because hoisin sauce is a favorite in this house. With Blue Dragon's Hoisin Sauce, this glaze for chicken is easy to whip up but the flavor is amazing! Kids love skewers…so it makes a great family meal! I think I could serve these a few times a week and everyone would have happy tummies!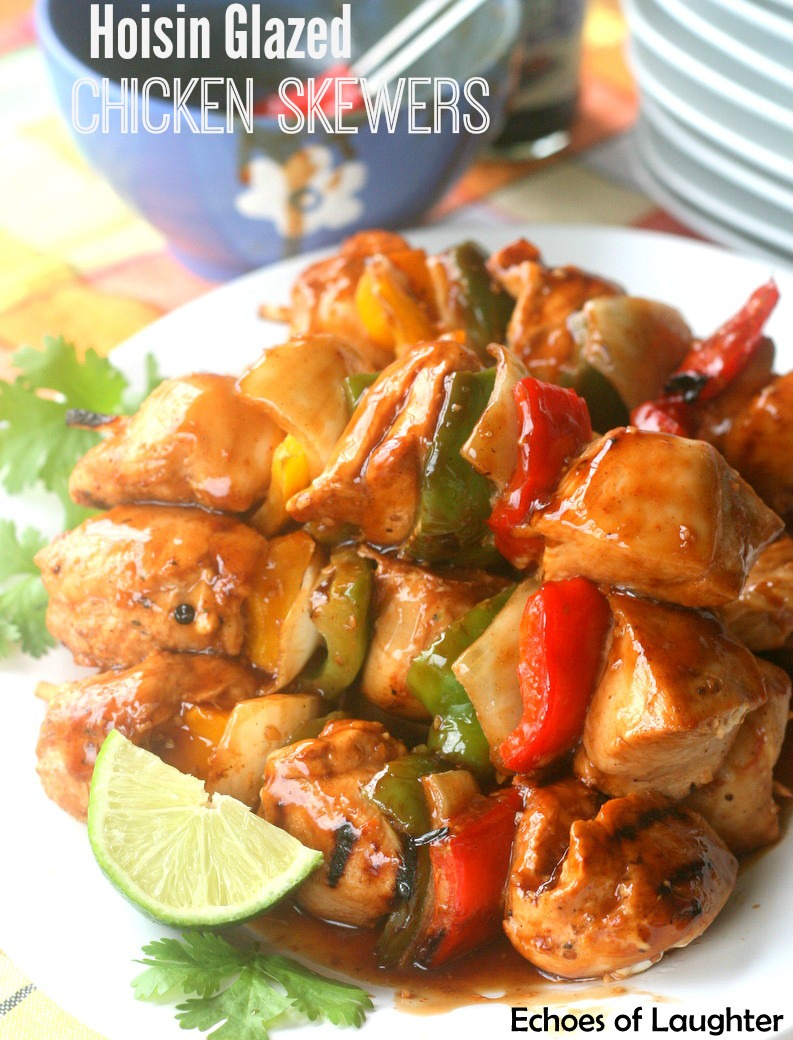 This glaze takes mere minutes to mix up with just a handful of ingredients. It would also be great for beef or shrimp too.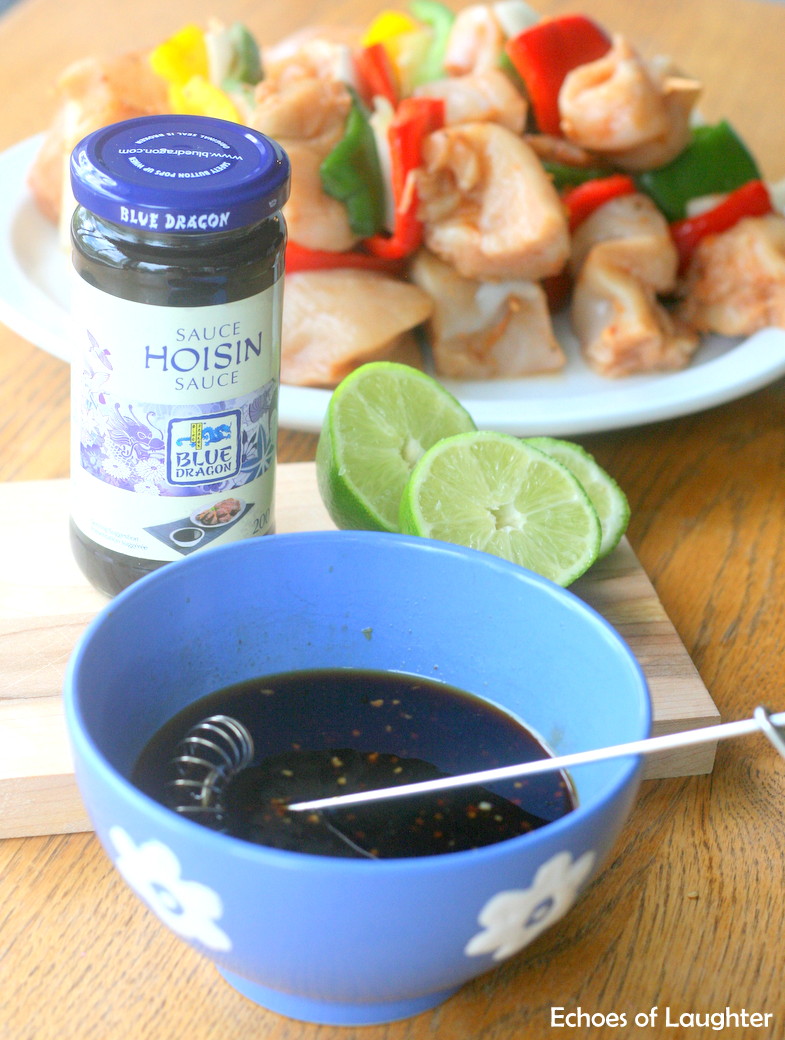 Brush the glaze on as the chicken skewers are cooking on the grill.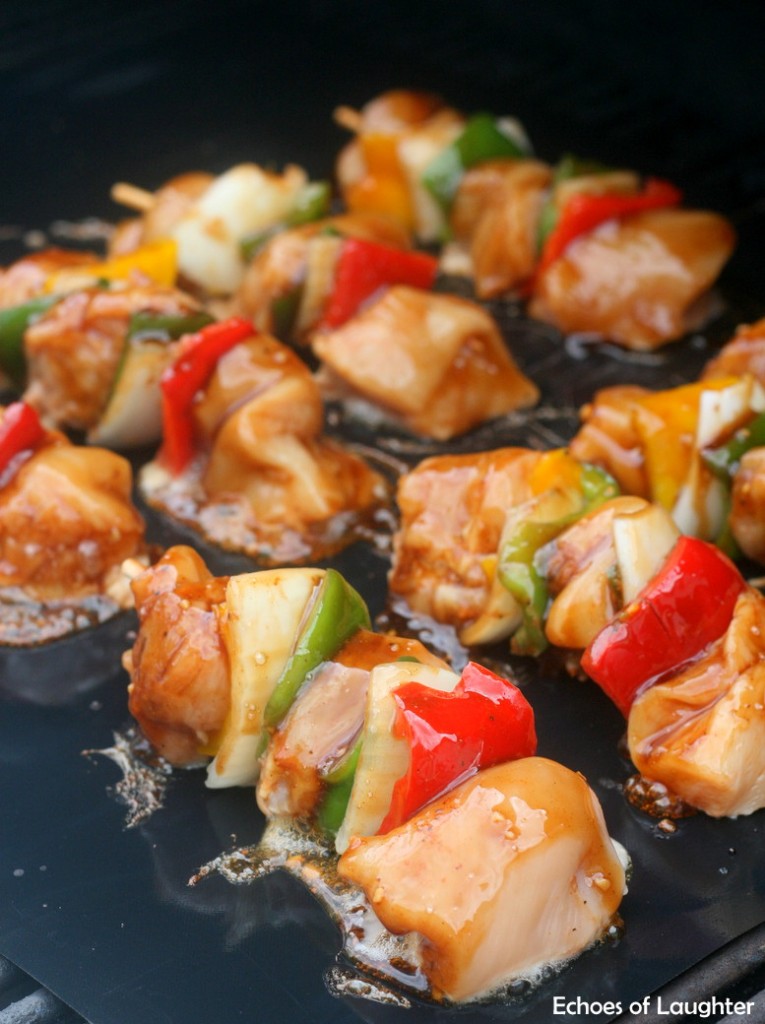 Serve with rice and a salad for a great meal any time!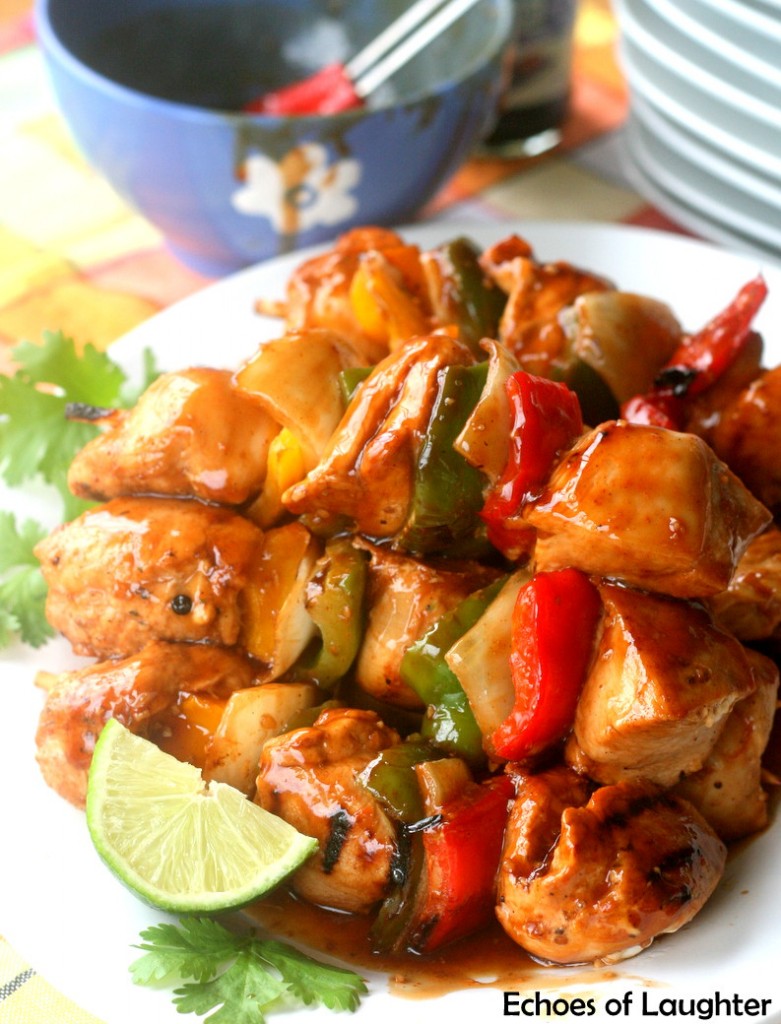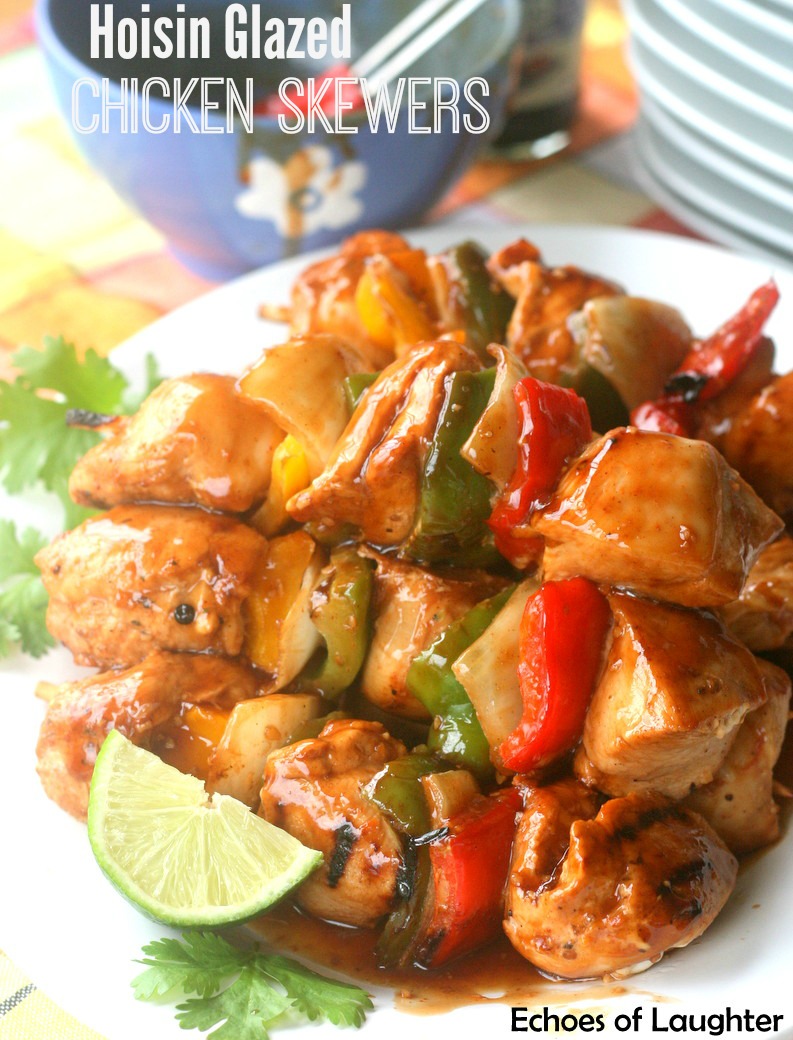 Hoisin Glazed Chicken Skewers
2015-06-24 19:32:27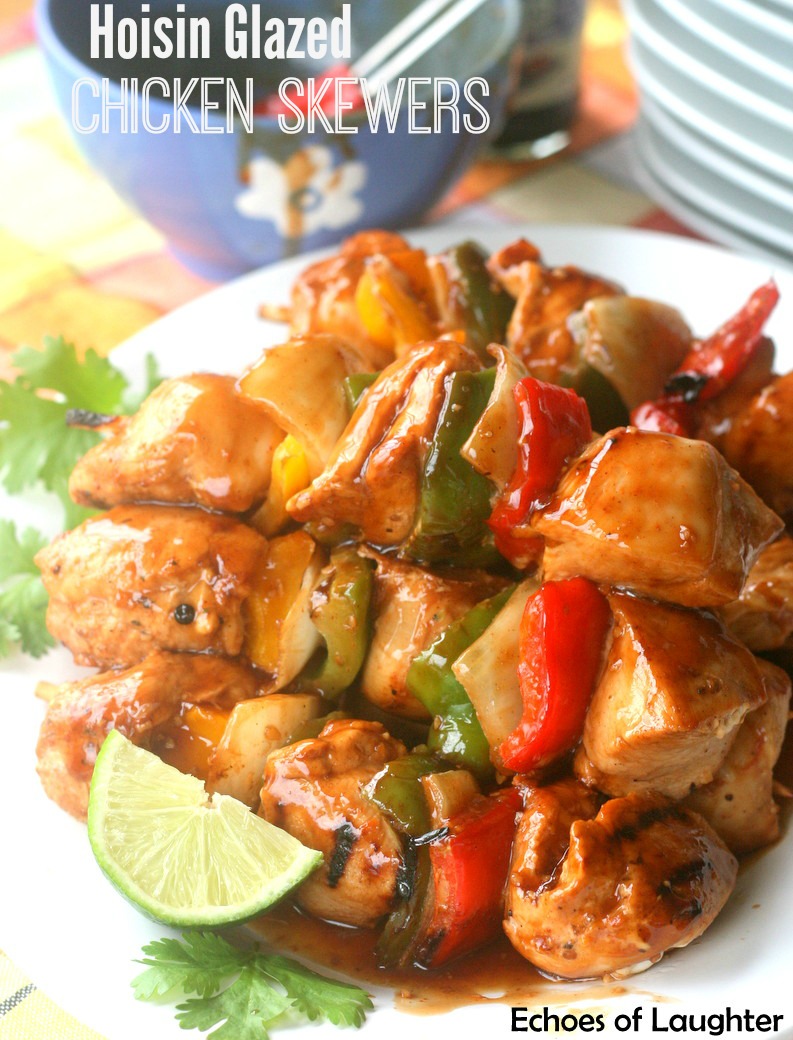 Delicious hoisin-glazed grilled chicken wings.
Nutrition Facts
Amount Per Serving
* Percent Daily Values are based on a 2,000 calorie diet. Your Daily Values may be higher or lower depending on your calorie needs.
Ingredients
1 cup hoisin sauce
1 tablespoon honey
2 tablespoons soya sauce
1 teaspoon minced garlic
juice of 1 fresh lime
2-3 chicken skewers per person, made or purchased
Instructions
1. In small bowl, mix hoisin sauce, honey, soya sauce, garlic and lime juice. Stir with spoon until blended.
2. Heat grill to medium high heat. Add skewers and brush glaze on skewers. Close grill lid and let cook 5 minutes checking occasionally.
3. Open lid and turn skewers over. Brush on remaining hoisin glaze and close lid. Cook for an additional 5 minutes, checking occasionally. Cook until chicken is thoroughly cooked and juices run clear. Remove from grill and let rest on serving platter for 5 minutes. Serve with rice and a salad.
Echoes of Laughter https://echoesoflaughter.ca/
Here some other delicious skewer recipes that I have created:
Mango Chutney Glazed Fruit Skewers…delicious served with ice cream!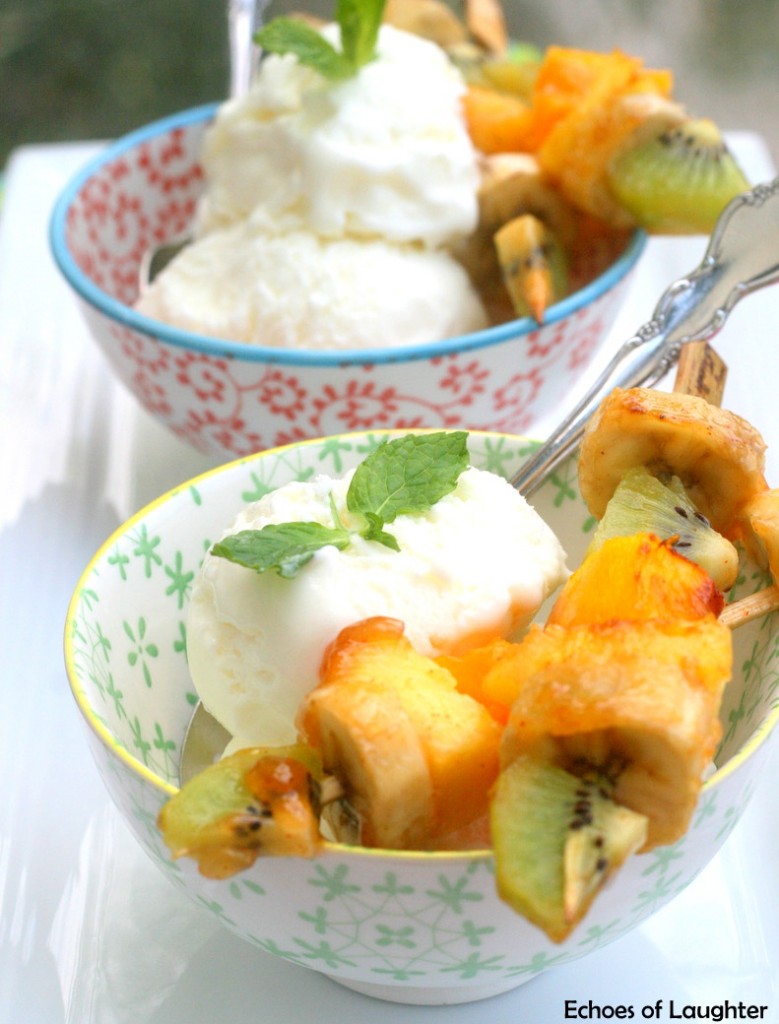 Asian Sweet & Sour Chicken Skewers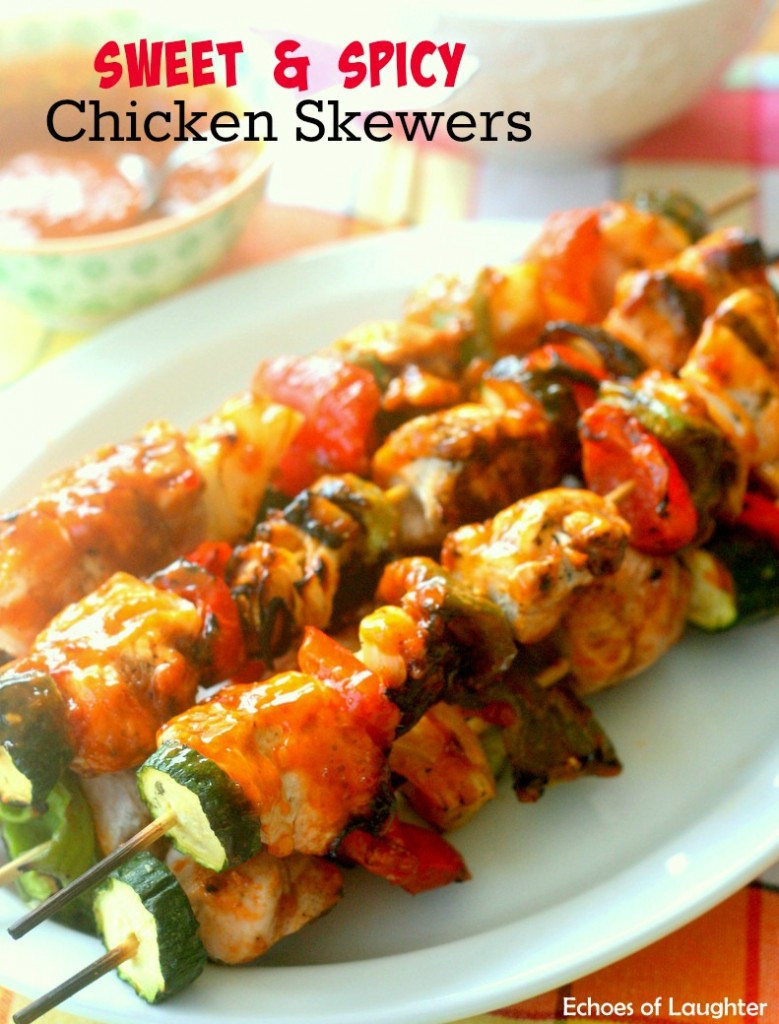 Looking for more delicious and easy recipes? Visit the recipe collection at Blue Dragon and be sure to check out the Bamboo Room Blog for inspiring posts on travel and more recipes. Or you can follow them here:
Disclosure: I am part of the Blue Dragon Canada ambassador program and I receive special perks as part of my affiliation with this group. The opinions on this blog are my own.