Coming from a famous apple-growing region in Nova Scotia, we love all things apple. And part of our Fall is apple cider…so tasty and refreshing!
Recently, we have been making a wonderful twist on this favourite apple beverage…sparkling apple cider.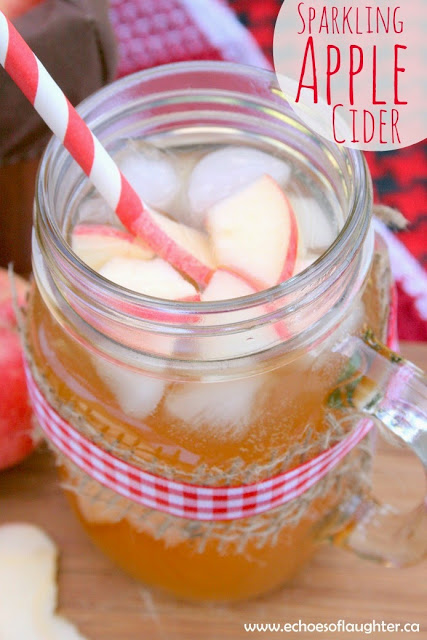 This is such a great drink to serve on a warm Fall afternoon. My son likes this as a treat when he gets home from school sometimes.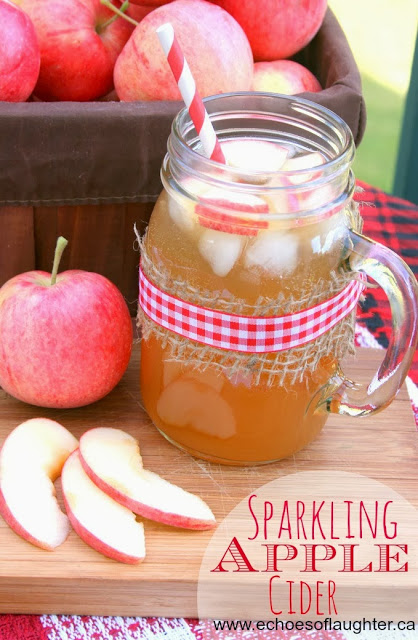 And to make this, only 3 ingredients are needed…apple cider, sparkling water and apples.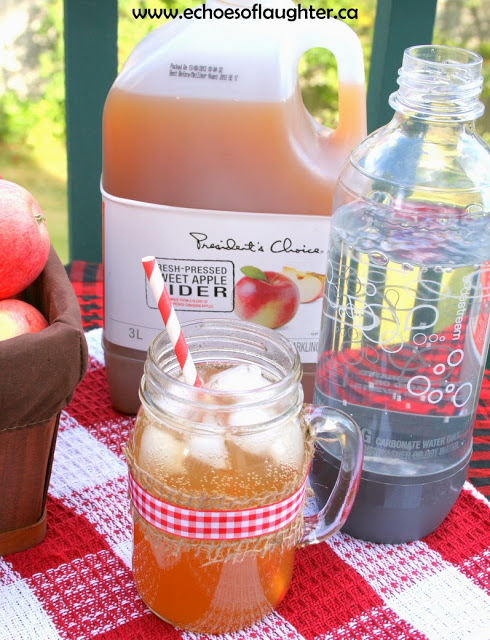 To make this drink:
Sparkling Apple Cider
-ice
-favourite apple cider
-sparkling water
-small apple slices for garnish
1. Add ice to a mug. Fill mug 2/3 full of sparkling water.
2. Add apple cider to top of glass. Garnish with small apple slices and a straw.
3. Serve.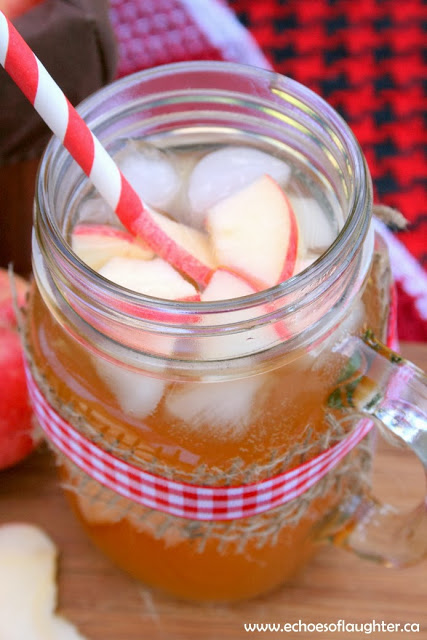 This is such a pretty drink for Fall, yes?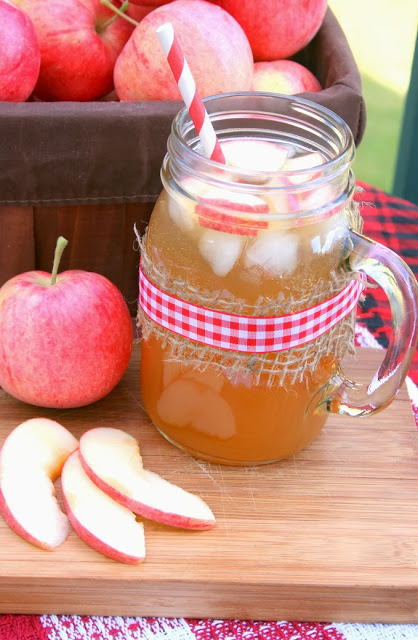 It would be so perfect for a Fall birthday party or get together.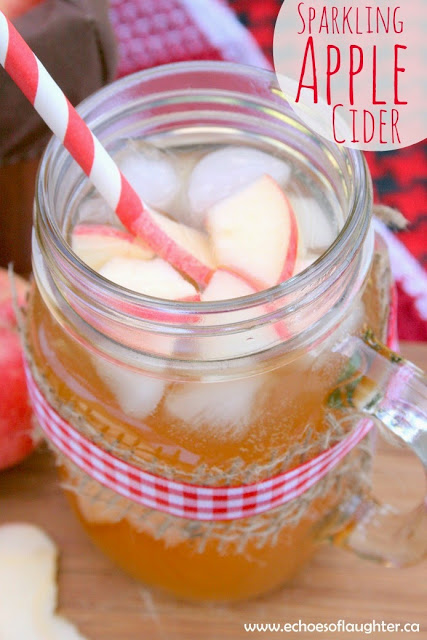 If you have been reading my blog for awhile, you might remember that last year , we got a Soda Stream and we can make our own sparkling water and soda at home. We love our Soda Stream and we use it every week!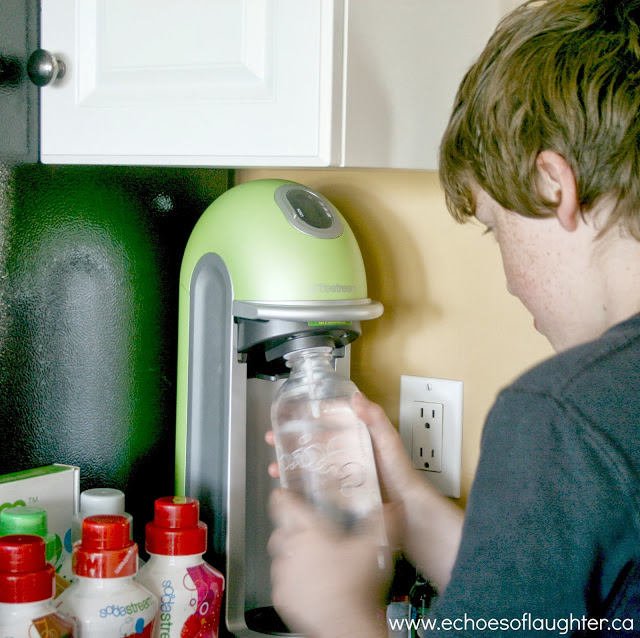 What else is great about the Soda Stream you ask?
It is so easy to make sparkling water…just fill a Soda Stream bottle with water from your tap or fridge, use the machine to add carbonation and that's it!
I love that we can make our own drinks at home using our own water.
You can make your own sparkling water and flavour it with a little juice of any kind, or buy one of the Soda Stream flavours to make pop.
No more lugging heavy soda bottles home from the grocery store.
And most importantly, it gets our family directly involved in helping to divert over
360 billion bottles and cans from the landfill each year.
It reduces our carbon footprint by making our sodas at home in re-usable bottles and not using sodas that are trucked hundreds or thousands of km to the grocery store.
AND, as a Mom, I also LOVE that I can make ginger ale any time someone has an upset tummy without having to run to the grocery store, especially at 3 am when someone wakes up feeling ill.