Sometimes it can be a thrill for kids to jazz up ordinary things in interesting ways….like a school lunch to celebrate Halloween as a fun little surprise. This lunch is very simple to create as you don't have to bake anything special and only takes a little extra time. However, I am sure that it would make any child smile!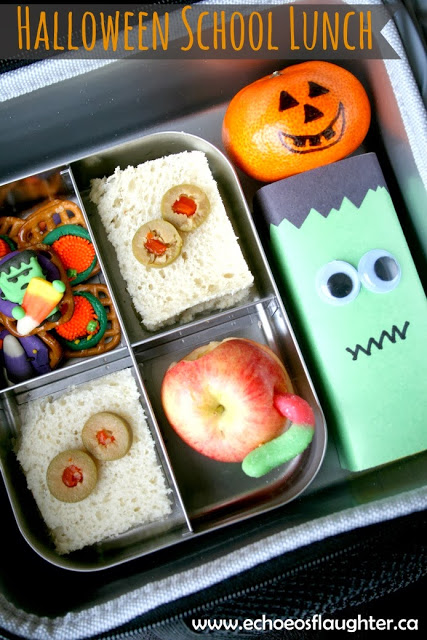 This cute Halloween lunch consists of:
– a clementine with a funny face drawn with a Sharpie.
-an 'eyeball' sandwiches made with olive slices for eyes.
– a wormy apple made with a real apple and a gummy worm (cut the apple in half and then make a small hole to put the worm through.)
-Halloween pretzel hugs, or any little treat will also work.
-A Franken-juice box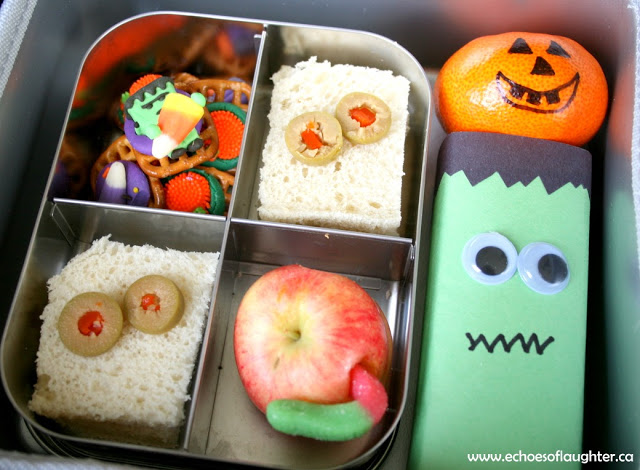 And then our pretty little Halloween lunch is packed in the
Mackenzie Lunch Bag by Pottery Barn Kids
. We have had a chance to use this bag for over a month now and it is an awesome bag! Not only is it made of a rugged, water-resistant polyester, but the sturdy stitching for the handle makes it great for the rough and tumble it takes from a tween boy.
As a mom, I also love the molded interior because it is so easy to wipe clean when needed so those messy pudding cups or sticky fruit juice stains take mere seconds to clean with a wet cloth.
And trust me, at the end of the day, I don't want to spend a lot of time wiping out lunch boxes.
And, of course, it holds everything for this special lunch perfectly!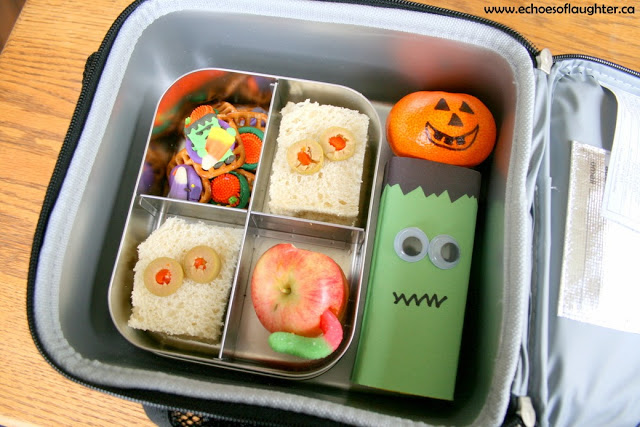 The Franken-berry juice box is easy to make with some googly eyes, black and green construction paper, a sharpie and some scissors.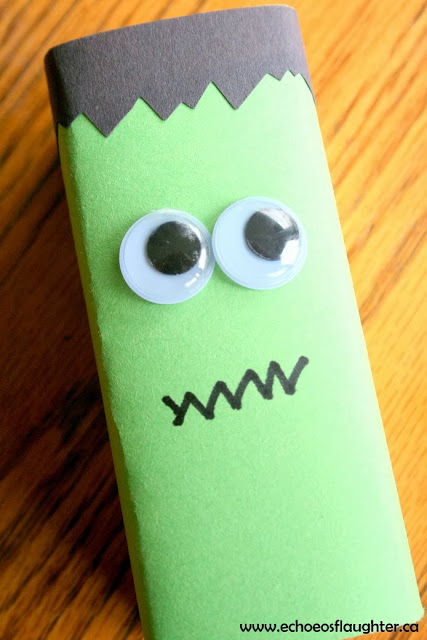 Just cover the juice box in green construction paper.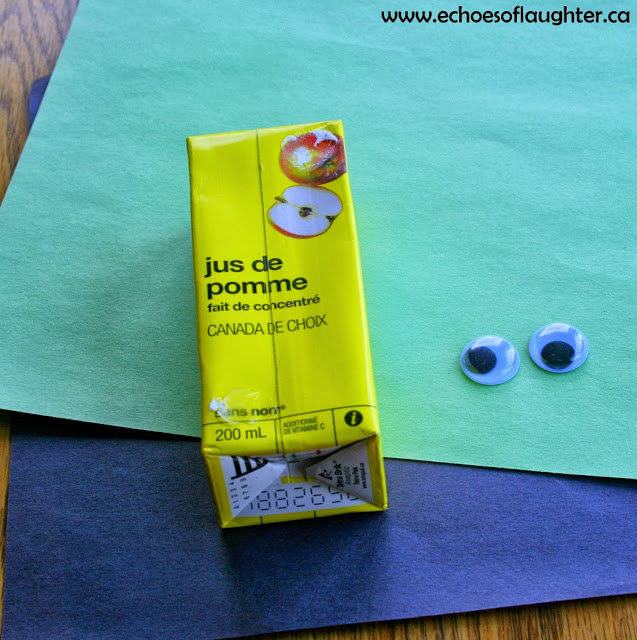 Use some zig-zag scissors to cut some hair.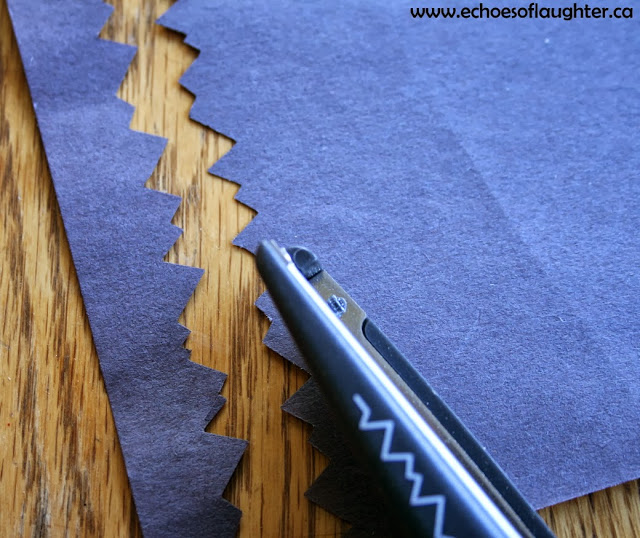 Glue the hair on the green box, add some googly eyes, draw a smile with a black sharpie and that's it!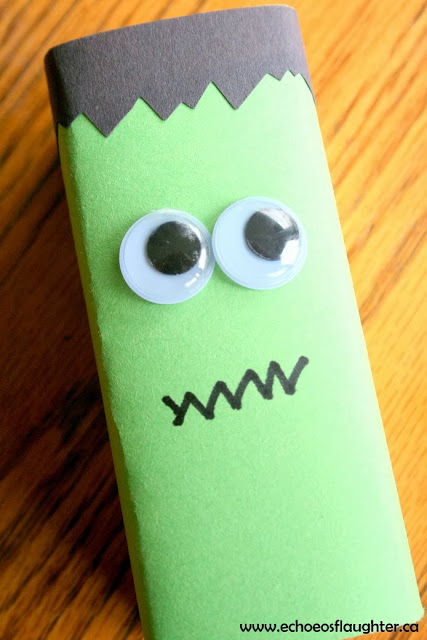 And after the fun of creating is done, everything packs nicely into the
Pottery Barn Kids Mackenzie Lunch Bag
, and I know that the lunch will arrive safely at school with the molded interior protecting it from accidental squishing!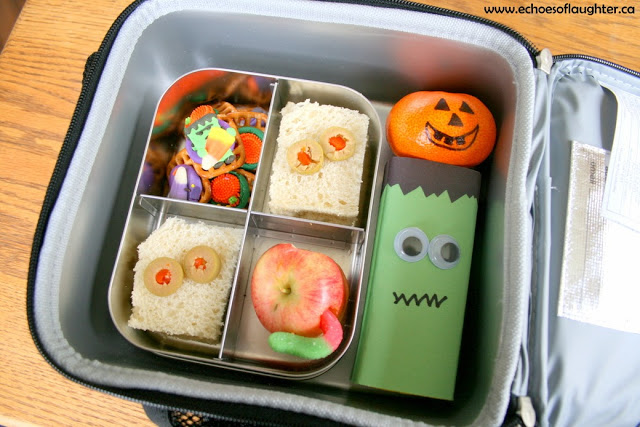 I hope you feel inspired to have a little fun in creating something special for a Halloween school lunch!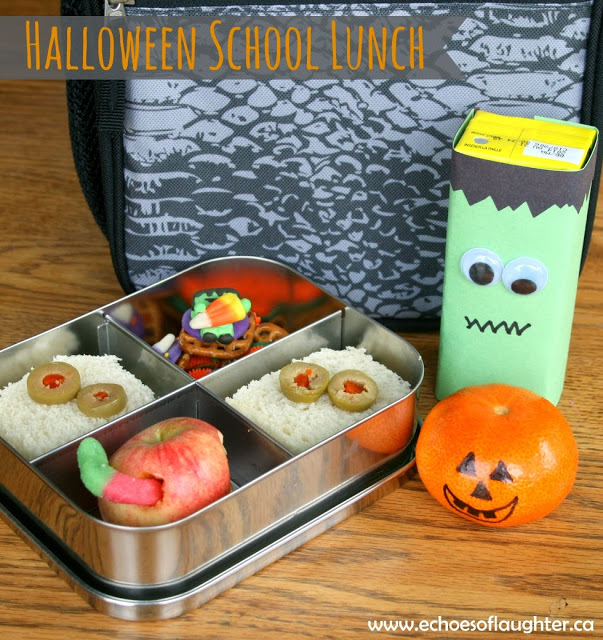 Wishing you an inspired day!
Disclosure: Pottery Barn Kids provided me with this lunch bag for the purposes of review. However, all opinions are mine as I share with you our experiences in using this lunch bag.