There is nothing I look forward to more than spending time outdoors and al fresco entertaining when the warm weather arrives. My husband and I already started spring cleaning our outdoor space this weekend by scrubbing our barbecue, replacing the burners, and hosing off the deck and furniture. Beautiful outdoor furniture is the crowing glory of any outdoor space as it provides the comfort necessary for creating an outdoor living and dining area that gives all of the comfort, coziness and enjoyment needed for outdoor living. Decorating an outdoor space is important for extending the look of the indoor space to the outdoor space, while giving it stylish panache to enjoy for the entire season. Whether you are looking for pieces that are urban, vintage, Scandinavian, modern chalet, or condo-sized, Jardin De Ville has many beautiful and luxurious choices to build the outdoor space of your dreams this season! From dining tables and chairs, to sofas and lounging chairs, there are incredible pieces to suit every taste and size of space.
Jardin De Ville is a Quebec company that is among the leaders in design and marketing of high-end garden furniture, offering in its four exhibition halls of Quebec, as well as those in Toronto and Fort Myers (Florida), several product lines including the famous Cane-Line collection. Not only a retailer, Garden City has the exclusivity on the product brand Cane-Line across Canada. With 4 locations in Quebec, one in Toronto and one in Florida, Garden City also has expertise in manufacture of shelters, curtains and cushions, from its own production plant. It is Jardin De Ville's dream to offer customers the pleasure of the eye, body, mind and well-being by working passionately in search of perfection through design, creation, detail, all while respecting the environment, to provide furniture for luxurious outdoor spaces.
I spent some time searching through Jardin De Ville's catalogue to pick pieces that would be a welcome addition to any outdoor space, with both comfort and style at top of mind. Below are my picks for some gorgeous outdoor lounge chairs that would add punch to any outdoor space. They are all comfortable whether enjoying a drink, or reading a book. Even just one of these chairs in a space would add instant style.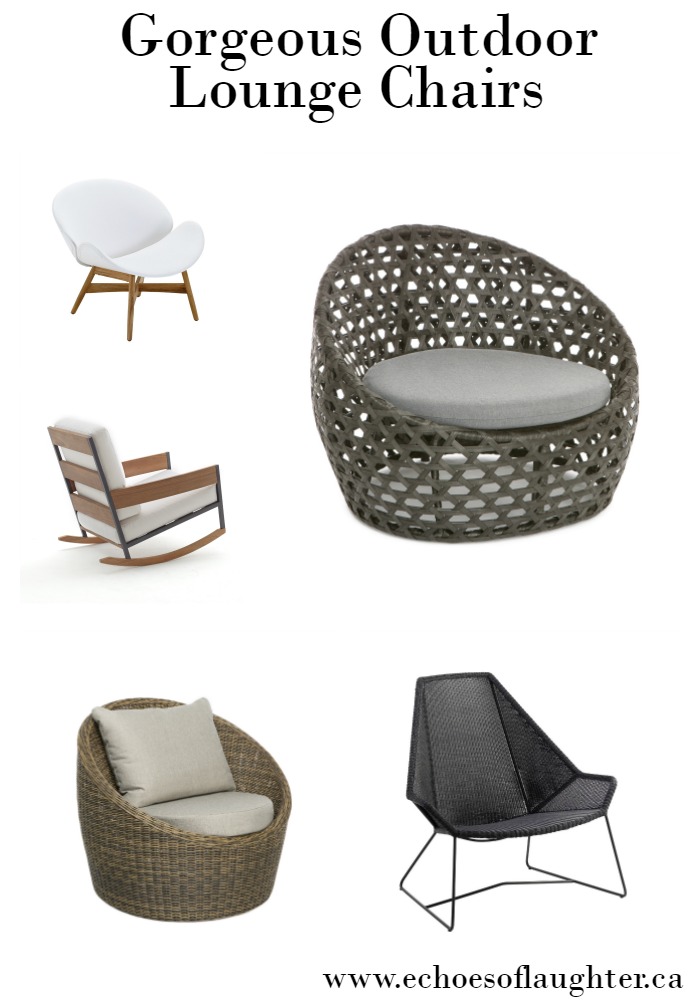 For dining, I chose some basic designs, along with some beautiful shapes to cozy up to a dining table. With the trend toward unmatched sets, these chairs offer a wonderful contrast to almost any style of table.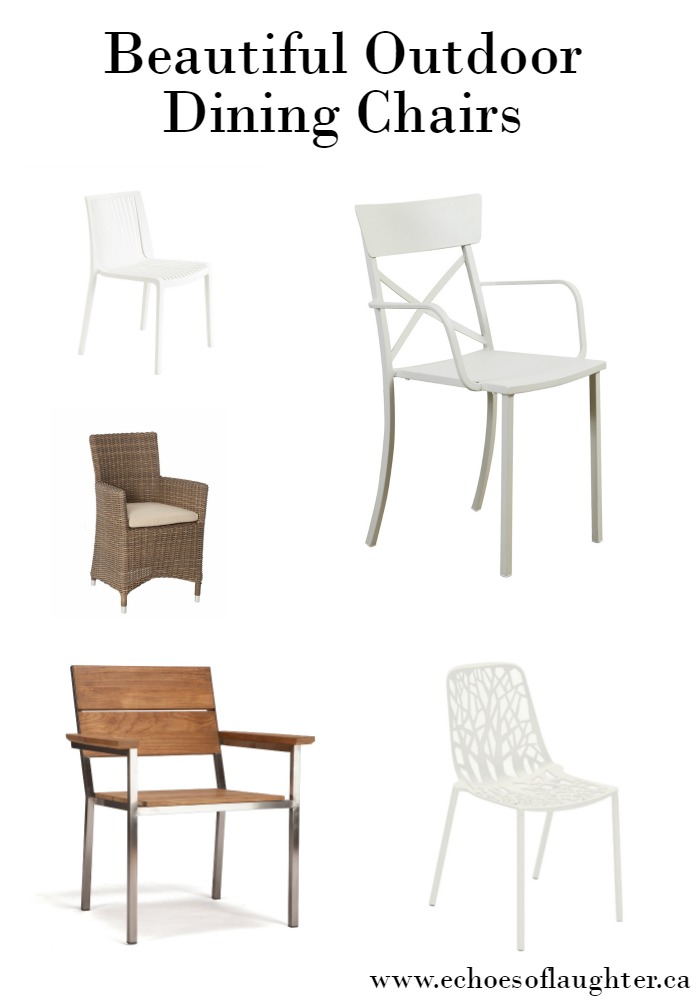 And of course, the chairs that can do double duty as both a dining chair, and a comfortable chair for lounging is a welcome addition to an outdoor room where space is a premium. Whether traditional or modern in design, they all offer comfort for enjoyment and peace in the outdoors.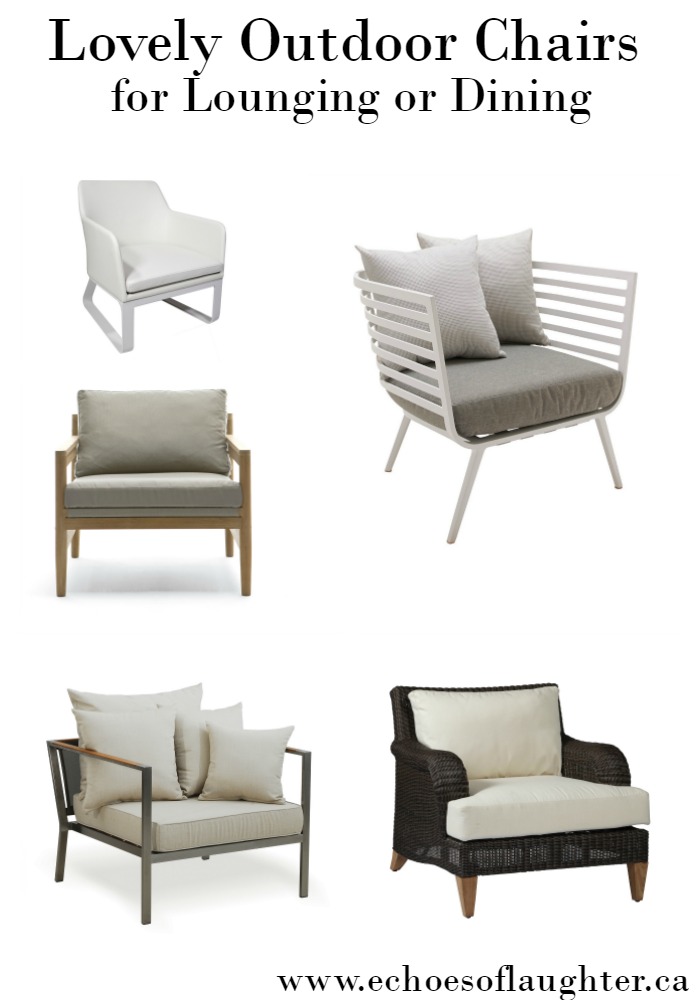 I also rounded up a collection of stunning tables that work for urban, modern industrial or vintage outdoor spaces. Whether you are looking for clean lines, or something with some design flourish, there is something for every taste and style.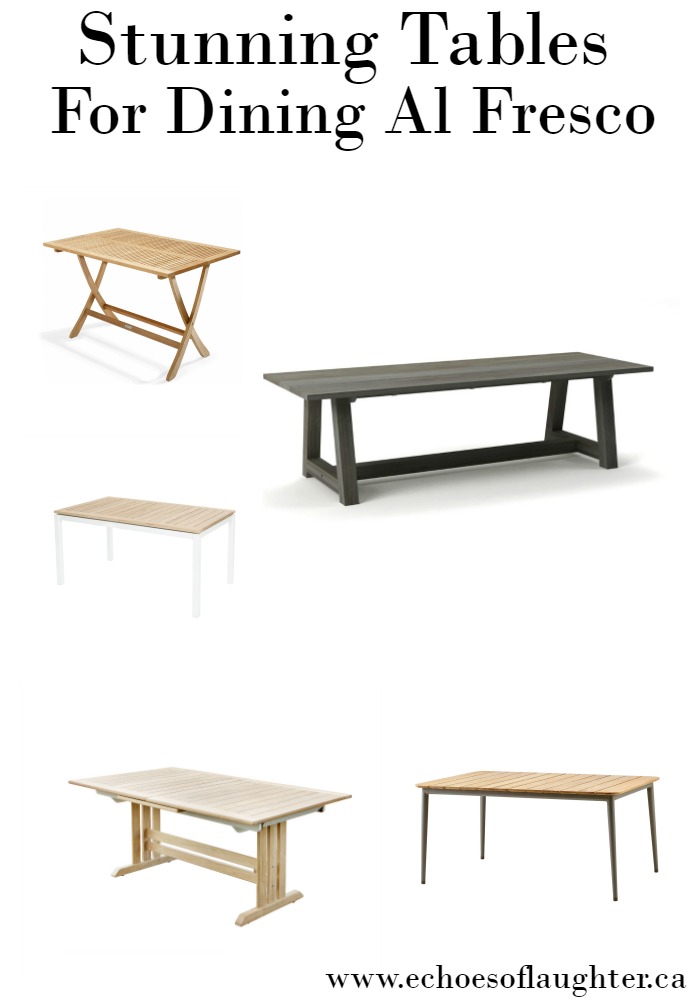 No luxurious outdoor space would be complete without a sofa or lounger for contentment and comfort. Whether entertaining or enjoying family time, these pieces provide both quality and style for peaceful relaxation.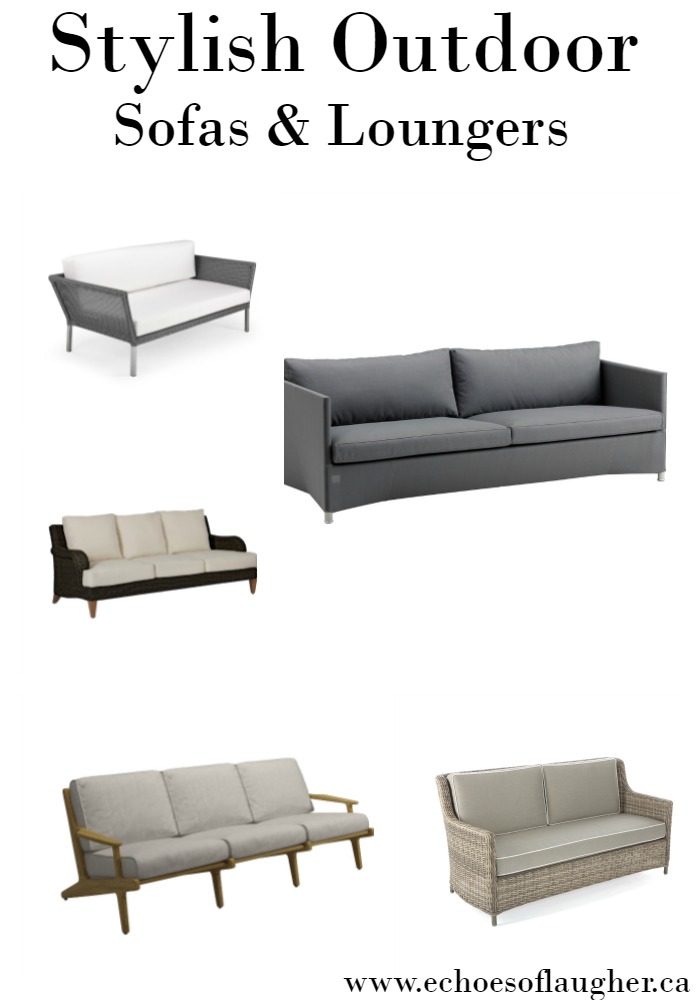 Jardin de Ville provides functional and luxurious quality for every type of outdoor space. When purchasing pieces for a beautiful outdoor space this season, the quality of these pieces will be a worthwhile investment to be enjoyed for many years to come. So whether planning a new outdoor space this season, or refreshing a space, Jardin de Ville can give the style, quality and luxuriousness that will make your outdoor living area be everything that you dreamed it could be.