For years, one of my mother's favourite stores has been Hallmark, and I love it just as much as she does. From beautiful Christmas ornaments, Christmas wrap and cards to home decor and gift items, Hallmark has something for everyone on your holiday list. It is often my go-to to pick up cute and fun gifts for friends, neighbours or teachers. And I often find really cute Peanuts-themed items that my son loves…as well as Star Wars themed gifts and all kinds of lovely treasure perfect for holiday giving! "Hallmark makes the world a more caring place by helping people laugh, love, heal, say thanks, reach out and make meaningful connections with others."
Hallmark was founded more than a century ago by a teenage entrepreneur with a couple of shoeboxes of postcards under his arm and a dream in his heart. Today's Hallmark is a $3.8 billion business with greeting cards andother products sold inHallmark continues to stay close to people's needs, understanding what is universal in the human heart and meeting those needs with products and experiences that bring people together.
Here are just a few gifts that would wonderful gifts for teachers, neighbours, or friends that are under $15.00:
This Noric clipboard and paper set make holiday to-dos fun to collect with this clipboard and stationery set. It includes a 60-sheet notepad, two magnets, and a pencil.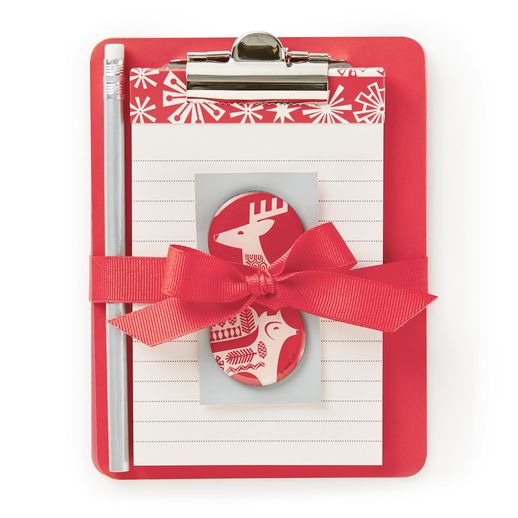 Bundled and ready to go, this set of little nested bowls makes a sweet gift.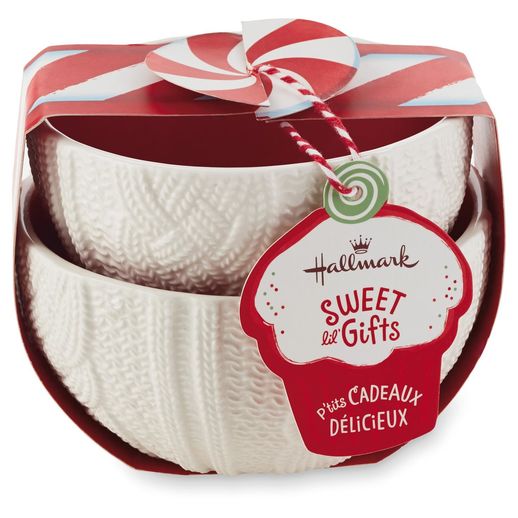 Perfect for holding little treats or giving as a gift.
White cable-knit sweater pattern with red interior.
Ceramic.
Dishwasher and microwave safe.
And this adorable Snow happy plate with knit-pattern border and mitten spreader knife makes a perfect hostess gift or cheery way to brighten your table.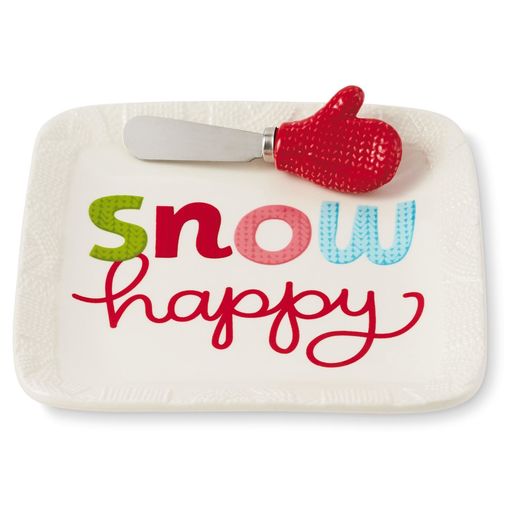 Perfect for holding little treats or giving as a gift.
On spreader: Snow happy.
White plate with colorful message is accentuated by red mitten spreader.
So when looking for searching for special gifts for those on your list, be sure to check out your nearest Hallmark store for a wonderful assortment of fun gift ideas, wrap, cards, ribbon and home decor items that will fit your budget and bring happiness to those around you!
Disclosure: This post was sponsored by Hallmark.