One of the most simple & wonderful things that you can enjoy from the comfort of home is a delicious cup of coffee or espresso. The Breville Duo-Temp™ Pro offers all of the amazing qualities and features for at-home baristas you might have on your list this holiday season. My husband and I have been absolutely spoiled by having this gorgeous machine to enjoy our coffee and espressos on Saturday mornings together and we truly feel so lucky to be able to enjoy such a luxurious treat from the comfort of own fluffy bathrobes in our kitchen. If you are looking for an at-home combination espresso/coffee machine for someone special on your list this Christmas, I highly recommend this beautiful machine.
"A great tasting espresso or cappuccino is about the right balance of sweetness, acidity and bitterness. However the ideal temperature for texturing milk is a lot higher than that of extracting espresso. So how do you go from steam to espresso without burning the next coffee?
The Duo-Temp Pro automatically cools the heating system by purging cold water through for optimal coffee extraction. The low pressure pre-infusion gradually increases water pressure at the start of the extraction before applying higher pressure for an even extraction. PID temperature control increases temperature stability during the extraction for balanced flavors in the cup."
My husband and I have tried a few machines over the years, but this one is our favourite hands down. It makes a delicious product, is easy to use and is offered at a great price point.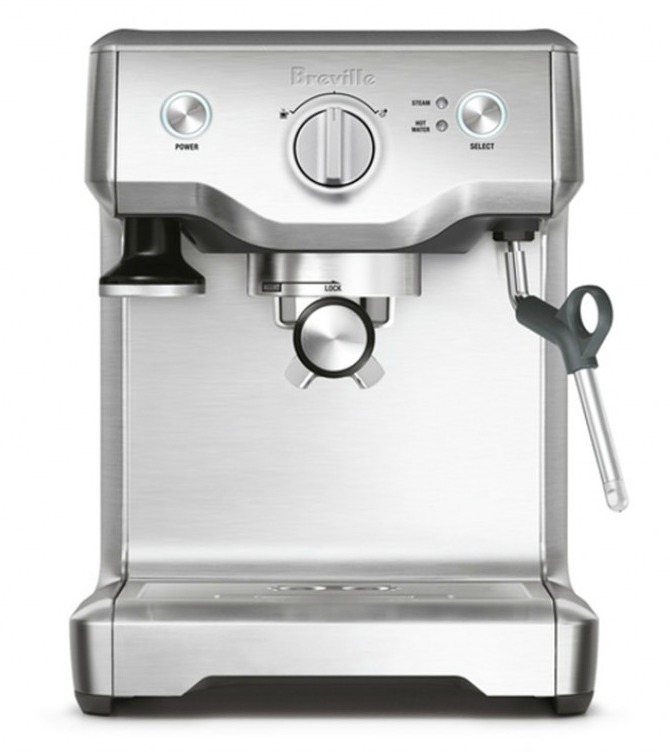 This machine starts with freshly ground coffee that is tampered to make the most perfectly brewed cup of coffee.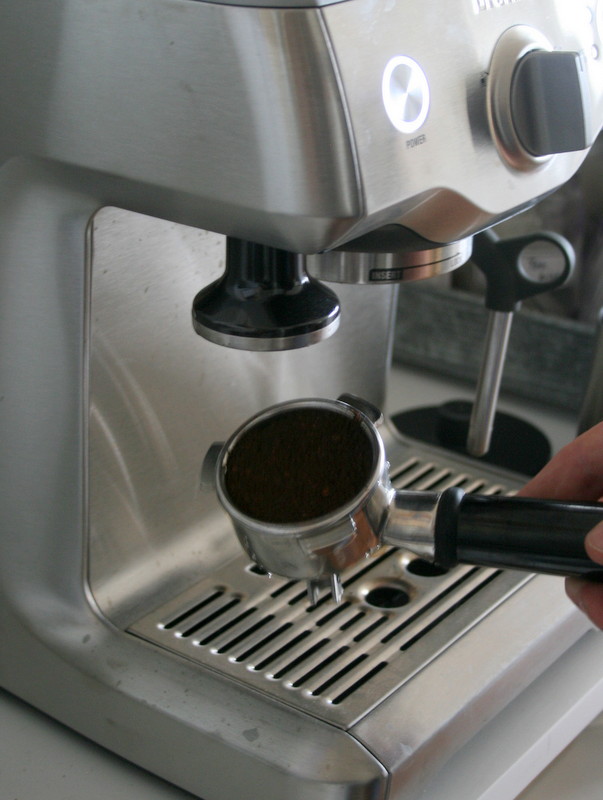 Then the coffee is inserted into the stainless steel portafilter. And with a selection of the dial and a press of a button, coffee or espresso is freshly brewed.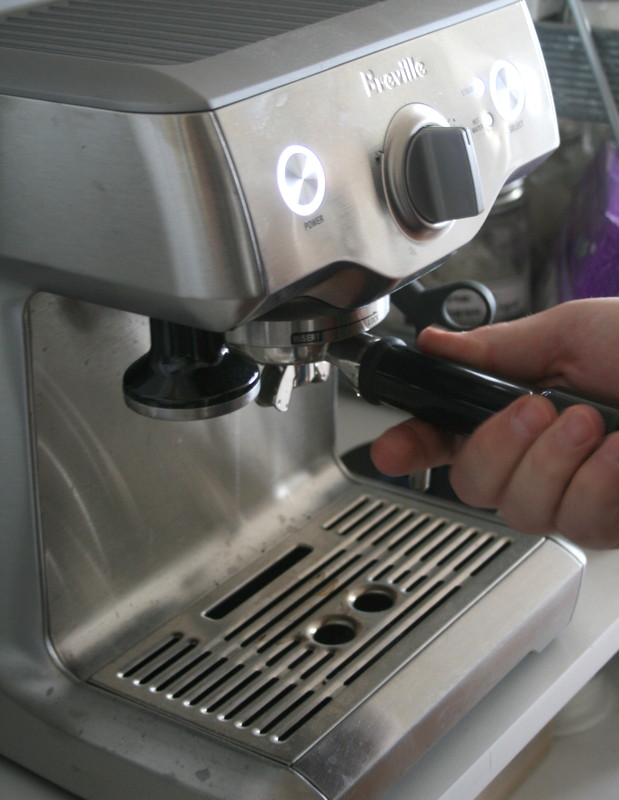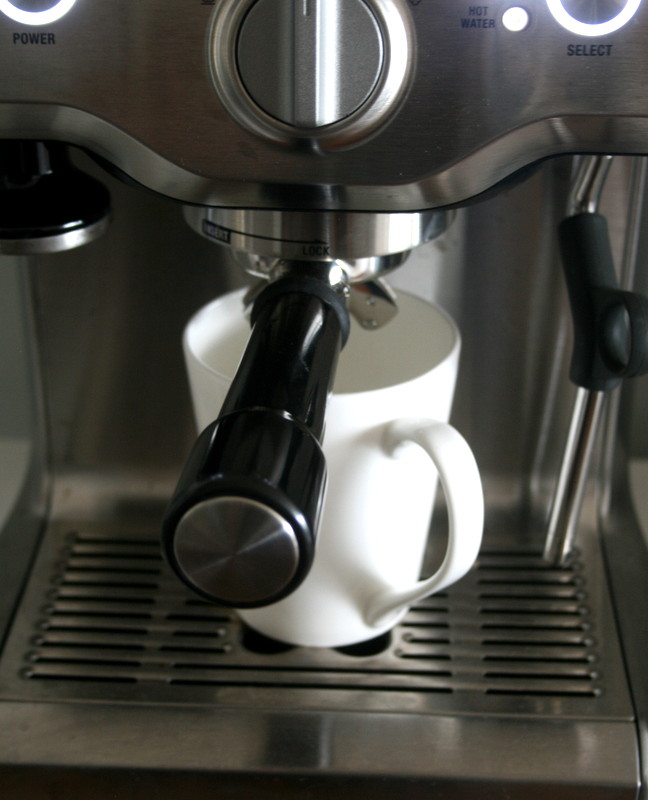 The beauty of this machine is that not only is it easy to use, but it makes an amazing cup of coffee or espresso, as well as yummy steamed milk.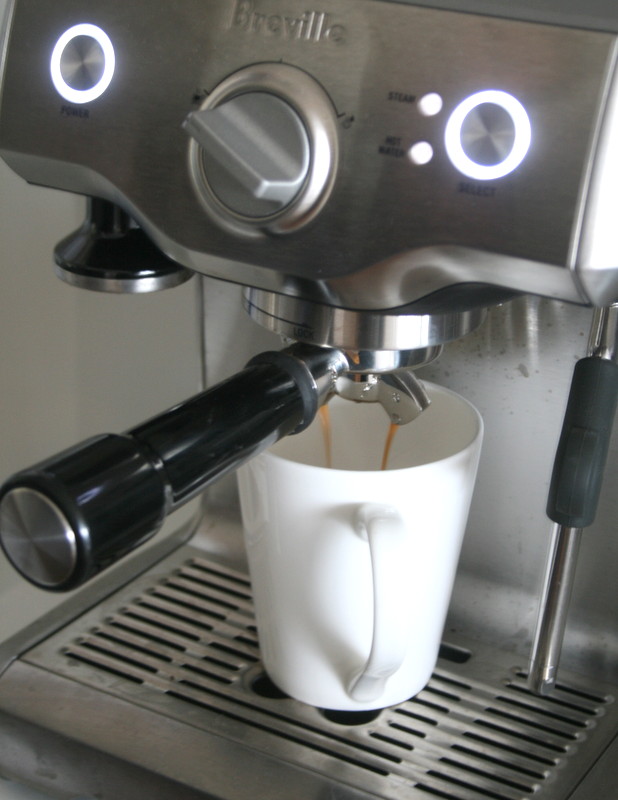 You can finish any cup with freshly steamed milk using the swivel steam wand. Another thing we love about this machine? It has a footprint that fits easily on any counter space.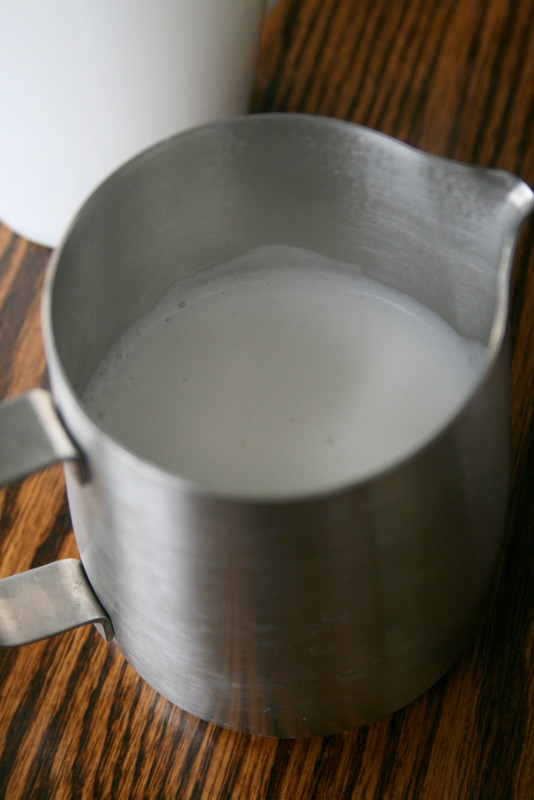 The Breville Duo-Temp™ Pro retails for $499.99 and can be ordered online directly from the Breville website, and can be found at retailers across Canada. This makes the perfect gift for that special coffee lover on your list and will be sure to bring excited smiles on Christmas day and for many days for years ahead. It is truly a gift that will be enjoyed each and every day.
Disclosure: This post was generously by Breville Canada. As always, I only work with brands and products that I know and love and use in my own home. All opinions are my own opinions.