When holiday season rolls around, sometimes it can be a bit challenging to come up with great gift ideas for those teens on your list. The Chant Mini™ Portable Audio System will sure to be a cool hit for any teen looking to enjoy quality sounding music streamed from their phone device that is small enough that it can be packed up and transported anywhere. When the Chant Mini™ arrived in our house a few weeks ago, it was an instant hit with both my 14 year old and 19 year old. Both immediately claimed it was their own because they loved the sound so much! My son took it to his bedroom to listen to some tunes, while my daughter loves it in the bathroom with her to listen to her playlist while she gets ready for her day. And the best part about this small powerhouse is that it is abut the size of a can for easy portability and storage, but at a price point that will be really friendly to the Christmas budget! Our whole family was really impressed with the quality of sound that this put out!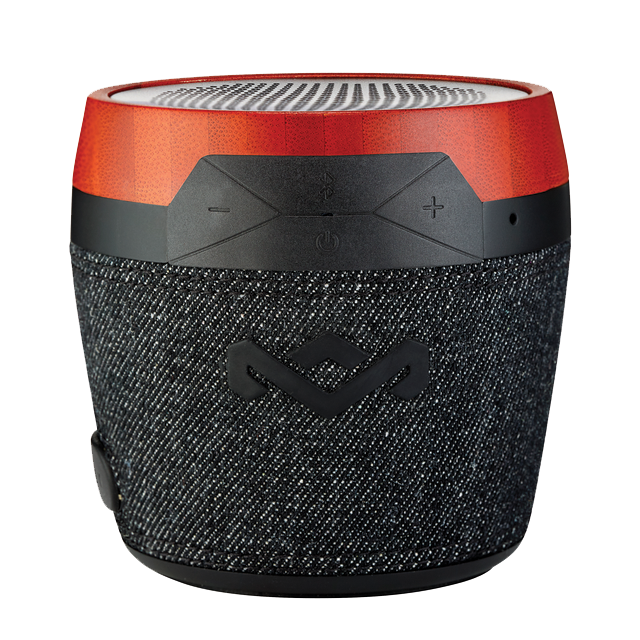 Bluetooth® convenience, socially responsible craftsmanship and impressive audio quality transform the Chant Mini Portable Speaker into a world of sound. Crafted with exclusive REWIND™ fabric covering, blended bio-plastic, and recyclable aluminum, The Chant Mini balances style and substance equally. Add to that bamboo detailing, a rechargeable lithium-ion battery, aluminum housings, and auto reconnect Bluetooth capabilities, and you've got a wunderkind of sound, a world of sonic boom.
BLENDED BIO-PLASTIC, SILICONE AND RECYCLABLE ALUMINUM HOUSINGS
BLUETOOTH 4.1 + EDR, A2DP MONO AUDIO
BUILT IN MICROPHONE ALLOWS FOR USE AS SPEAKERPHONE
EXCLUSIVE REWIND™ WRAP
UP TO 6 HOURS OF WIRELESS PLAY
USB CHARGING CABLE, RECHARGEABLE LITHIUM-ION BATTERY
This amazing sound system retails in Canada for $69.99 but can be ordered online right now for $39.99 and it comes in other colour options which you can check out HERE.
So get some teens crossed off your list with this amazing sound system that will have them grooving to their playlist in no time this holiday season with it's amazing Bluetooth technology! It is surely a gift that won't disappoint!