The holidays are often a time when a lot of families invest in that new TV with the latest high definition features that they have been dreaming about for months! Many families also like to take advantage of all of the amazing TVsales that happen during the holiday season. With all of the excitement of a new TV in the house…please don't forget about safety for your family. You may have read in the news recently about a recent study reporting on the hazards of falling televisions in the home. The report shows that injuries can be devastating and are preventable with the proper tools and installation. There are a few things that our friends at Best Buy would like to share with us to prevent this from happening to our loved ones. Experts recommend attaching the television to the wall, which can be done through a simple flat-screen wall-mount or through a safety strap such as the Sanus Anti-Tip Safety Strap. It is important to know that for an easily affordable solution of the Sanus Anti-Tip Safety Strap, available at Best Buy for just $19.99, you can take steps to protect your family from a mishap such as a falling or tilting TV where serious injuries might occur.
Here is how the Sanis Anti-Tip Safety Strap looks installed: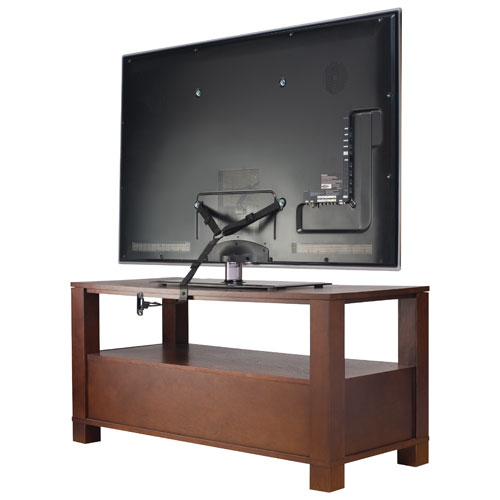 The Sanus Elements Anti-Tip Safety Strap helps reduce the risk of your TV or furniture from accidentally tipping to create a safe environment in any room. Its unique 3-point attachment design allows the TV to continue to be swivelled left or right on its pedestal base, if it has one.
More Information
A Universal design allows it to be attached to almost all TVs up to 60″ and weighing up to 200 lbs. / 90.7184 kg
All hardware for the SANUS ELM701-B3 that is necessary for TV furniture and wall mounting is included
Strap length is adjustable on all 3 sections for easy set up and a secure installation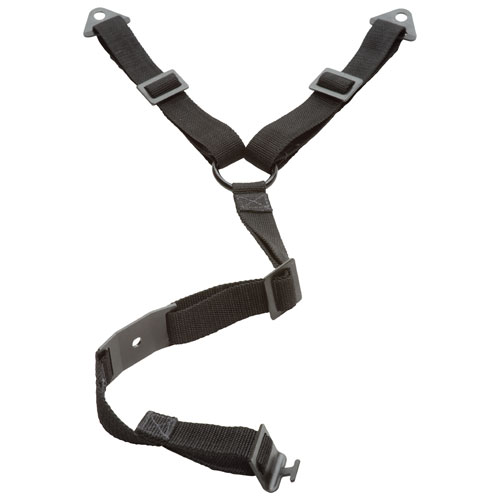 Best Buy Canada offers a variety of easy and affordable solutions and if you're unsure of the proper installation, the Best Buy Geek Squad team provides services to professionally mount your TV to give you piece of mind that the job is done right.
So even while the holiday seasons bring lots of excitement with new TVs and electronics, please remember to take a few minutes to install a safety feature that will protect your family from a potential serious injury!
Disclosure: This post was sponsored by Best Buy Canada. All opinions are 100% my own opinions. As always, I only work with brands and products that I use and love in my own home.