Recently I was so excited to learn that one of my favourite chocolate treats ever is now a soft and delicious spread! The classic combination of chocolate & peanut butter in Reese's Peanut Butter Cups is now a mouth-watering spread that makes it perfect for spreading or dipping with your favourite fruit, pretzels, waffles, bacon, cookies or even just scooping with a spoon. With Fall comes the crunchy goodness of apples, and I could not help to imagine this new tasty treat combined with crisp apple slices, so I got to work to create this Reese Spread, Skor & Cream Cheese Dip. It has everything that my family loves: Reese's chocolate & peanut butter, cream cheese & Skor toffee bits.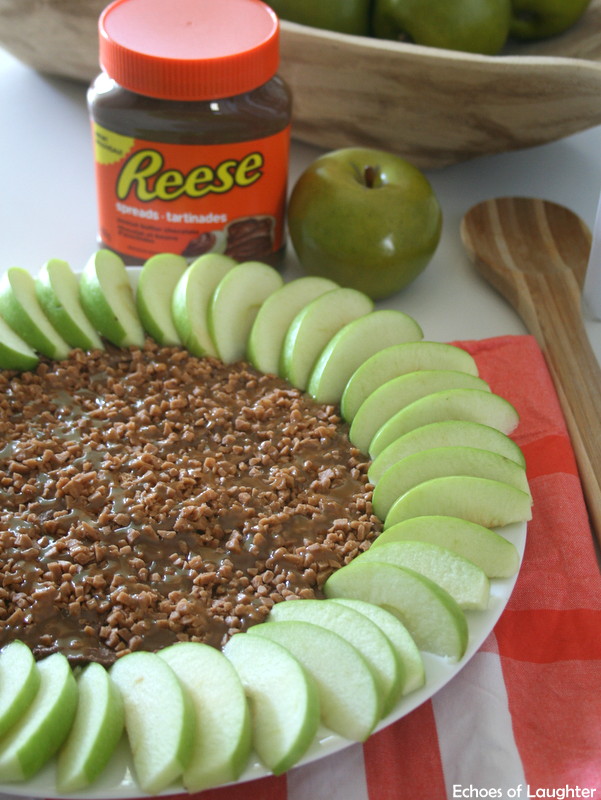 The soft texture of the new Reese Spread makes it so easy to spread.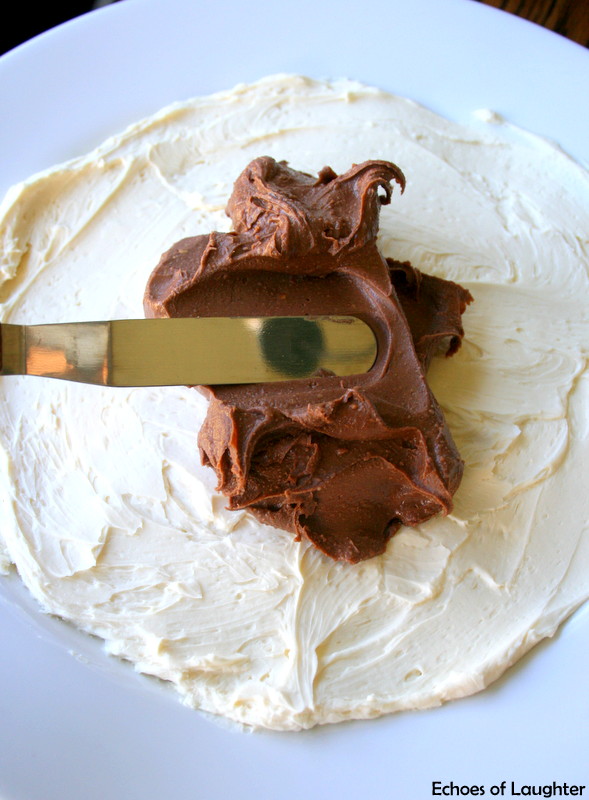 It spreads like butter over a cream cheese layer to make this dip absolutely divine. With Reese Spreads, you can deliver the unique one-of-a kind combination of chocolate and peanut butter taste to any food , anytime, anywhere.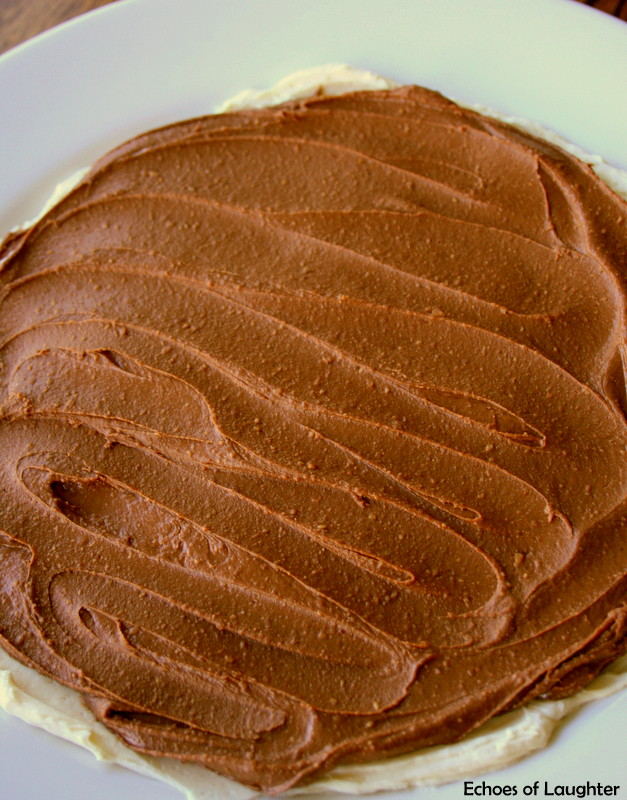 This recipes takes a few minutes to whip up, and then it's just cutting up crispy apples. I prefer Granny Smith apples, but any apple will taste delicious with this rich and creamy dip.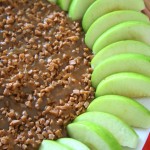 Reese Spread, Skor & Cream Cheese Dip
2015-10-01 18:02:54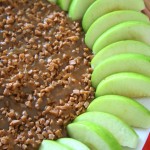 Serves 6
Nutrition Facts
Amount Per Serving
* Percent Daily Values are based on a 2,000 calorie diet. Your Daily Values may be higher or lower depending on your calorie needs.
Ingredients
1 package cream cheese
1 heaping tablespoon cream cheese
1/2 jar Reese Spread
1 cup Skor Toffee Bits
3 Granny Smith Apples
Instructions
1. Mix together cream cheese and brown sugar until smooth and creamy. Spread with a spatula on large dinner plate or platter.
2. Spread Reese Spread over cream cheese layer.Sprinkle with Skor bits.
3, Cut apples into thin slices and arrange around dip. Serve.
Echoes of Laughter https://echoesoflaughter.ca/
This dip is a wonderful snack or dessert for the family or a crowd. You will hear nothing but the sounds of 'Mmm' while you watch this disappear.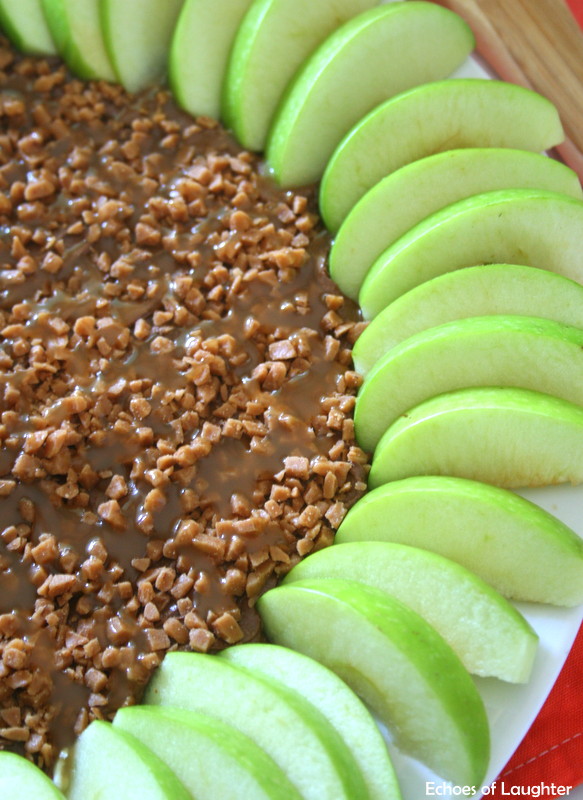 The deliciousness of the Reese Spread combined with cream cheese and Skor toffee bits is unresistible!
If is one of those kinds of dip that people will request the recipe over and over again….it is that good! And be warned…if you bring this dip into the house, make sure you double check to make sure you have enough to make this dip because the spread disappears f-a-s-t. I speak from experience folks. When I see people grab a spoon and go to the cupboard, I know what is happening! To see how others are enjoying the new Reese Spread, follow the hashtag #DoYouSpoon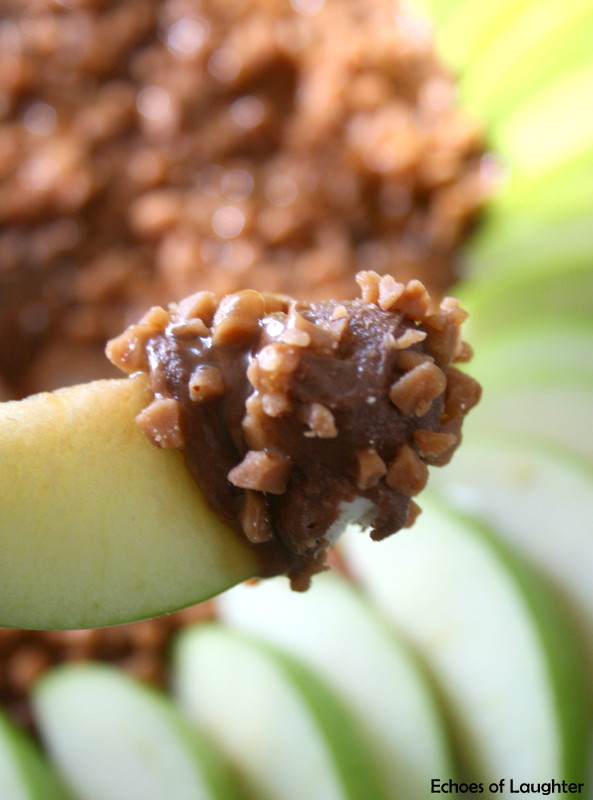 You can find the new Reece Spread at major grocery stores and mass retail stores across Canada in 650 g jars, with a suggested price of $6.79.
Disclosure: This post was sponsored by Hershey Canada. As always, I only work with brand that I know and love and use in my own home. All opinions are my honest opinions.