With fall here, families are busier than ever with school and the start of extra-curricular activities again. It never fails that extra-curricular activities tend to land around the dinner hour and this often creates a challenge for families to get a hot meal on the table. It can often be very chaotic to try to coordinate a home-cooked meal around children's busy schedules, so I am always on the lookout for easy and simple meals that are delicious. I was so excited when I saw this recipe made with Club House Skillet Sauces for easy skillet BBQ chicken because our family loves chicken and we eat it a few times a week. We tried this easy skillet chili recipe and it was a huge hit, so I was intrigued to try another of these fantastic Club House Skillet Sauces.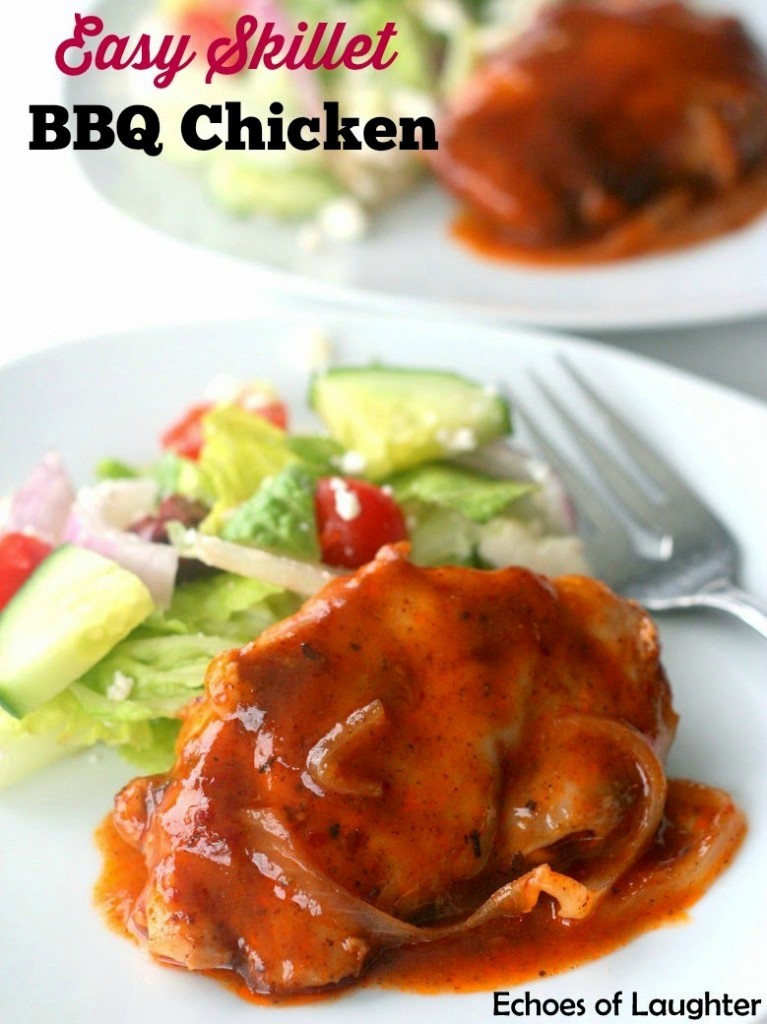 Fall is the time when my family is looking hot meals and comfort food like tasty chicken dishes, while I am looking for easy and delicious. These are all the ingredients needed to make an easy skillet BBQ chicken! Behold the skillet sauces brought to you by Club House.They are the secret ingredient to getting a yummy and flavourful meal on the table in under 30 minutes!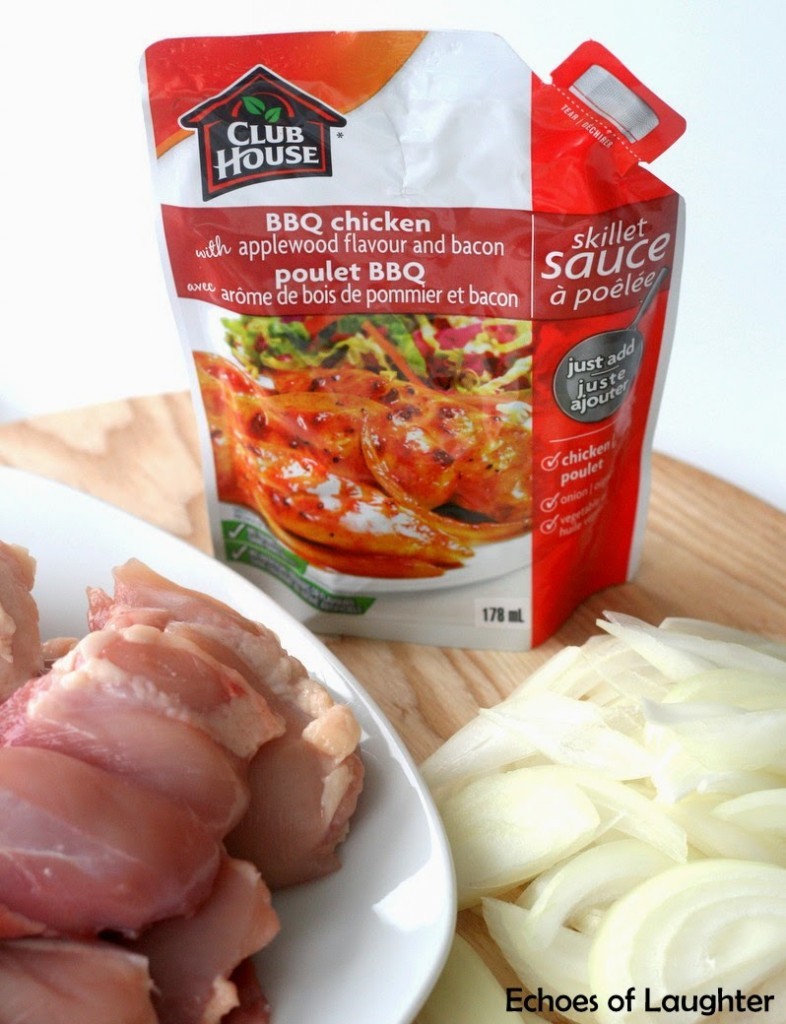 Club House skillet sauces are made with unique combinations of Club House herbs and spices that help you cut the time, NOT the flavour when making meals.They add a flavourful twist to dishes that are super easy…just tear, pour & enjoy! There are 6 different Skillet Sauces to choose from….below are just two of the flavours available. To see more of the skillet sauces and recipes, be sure to visit ClubHouse.ca!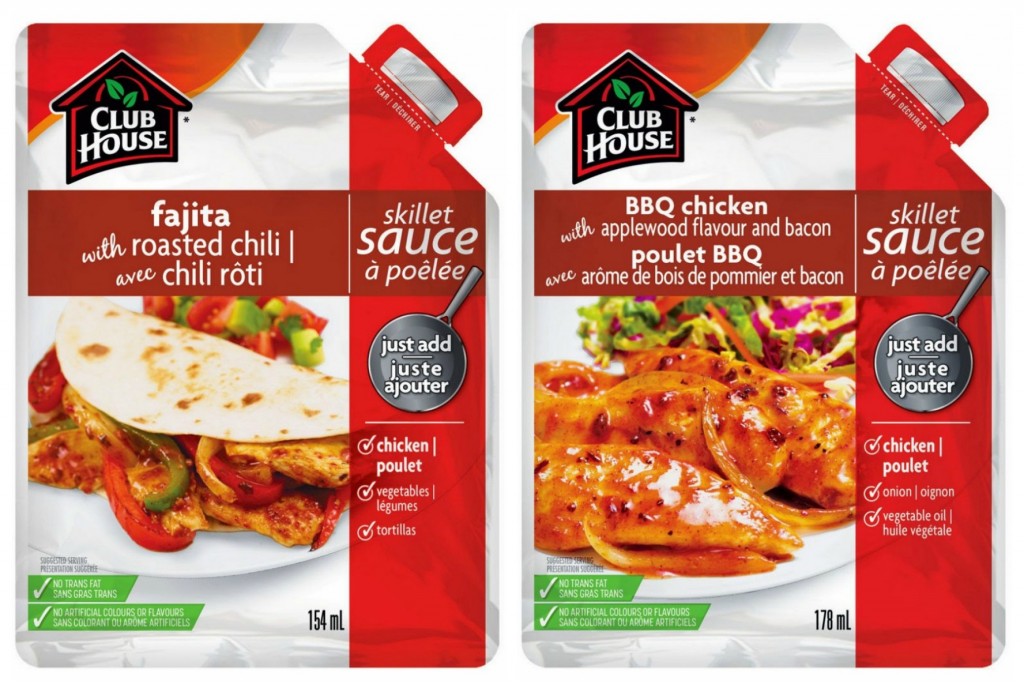 The BBQ Chicken with applewood flavour and bacon we had for our dinner was delicious! It has a sweet and light onion/garlic flavour that is a wonderful compliment to the chicken. I loved how easy it was to make…on the table from start to finish in just under 30 minutes.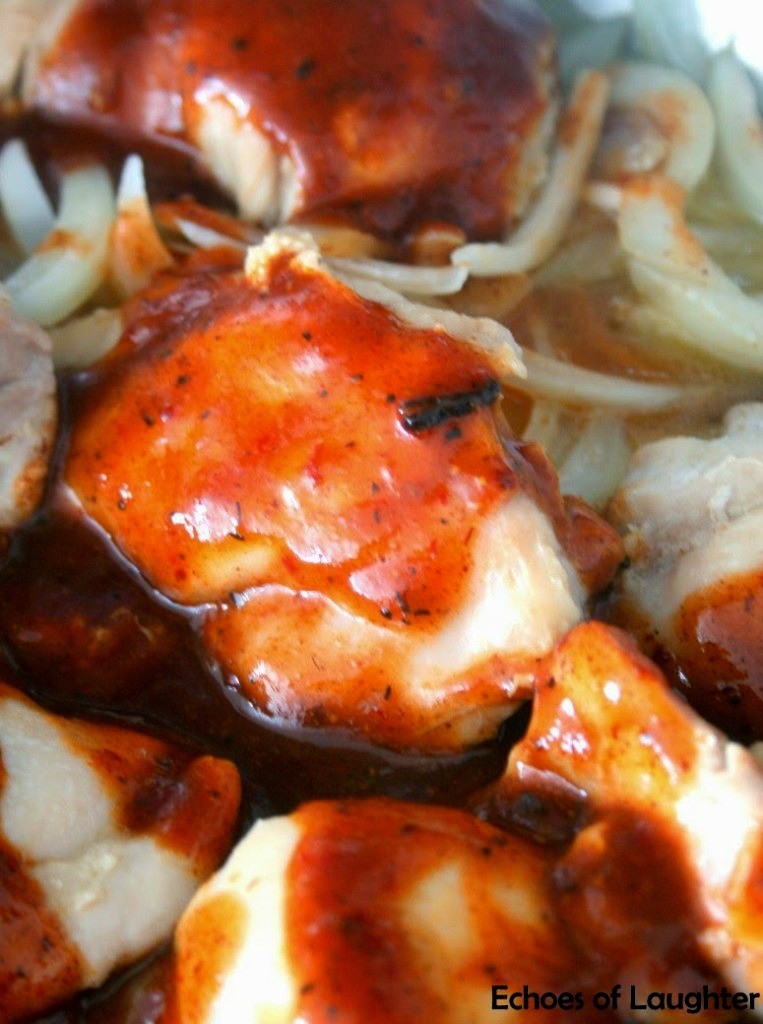 The skillet sauce added lots of flavour while the chicken was still moist and juicy.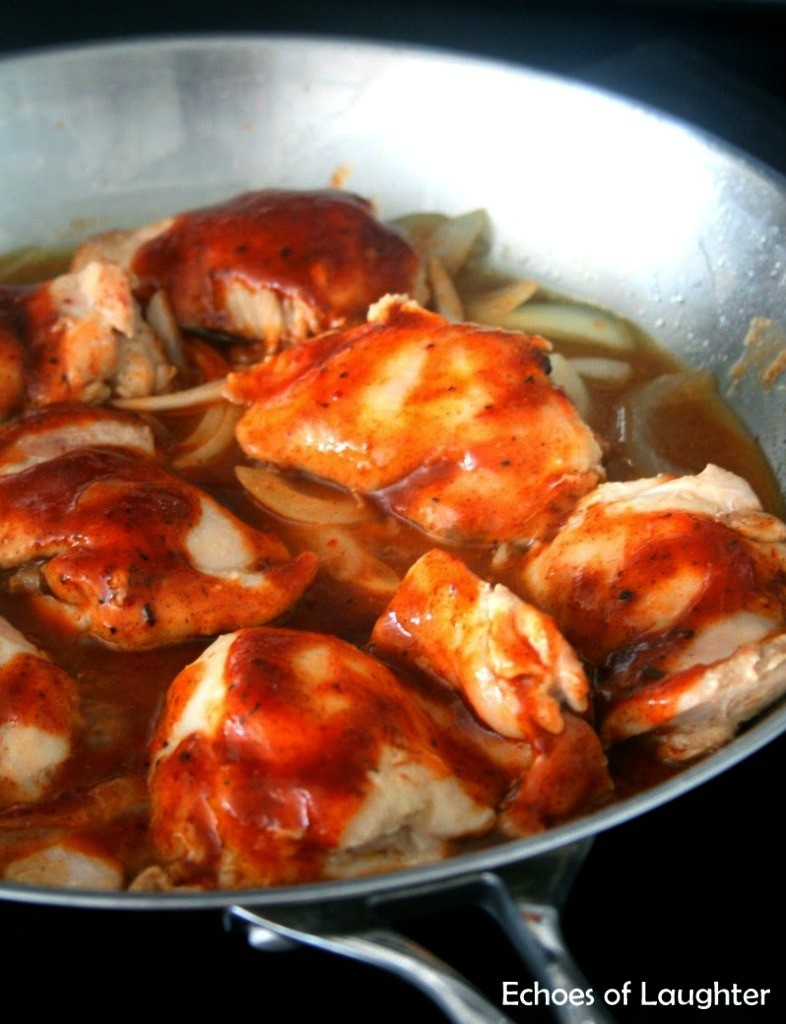 Here is the BBQ Chicken made to recipe and ready to serve in 30 minutes! It is delicious!I served it with a Greek salad that I made while the chicken was cooking.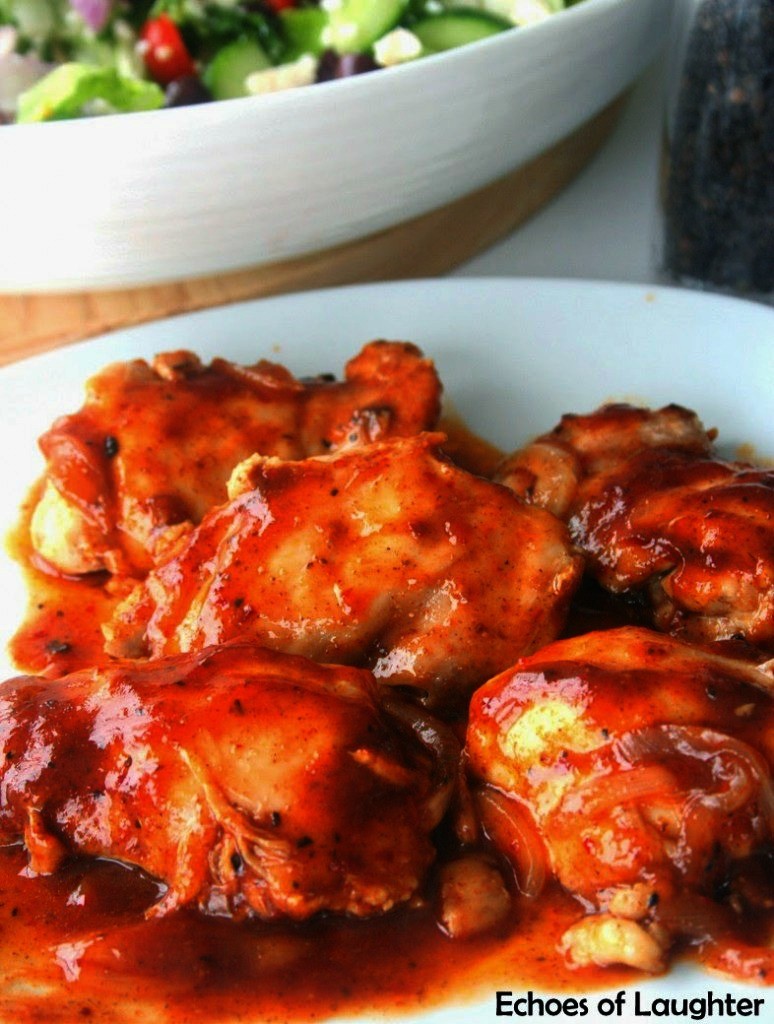 And it wasn't long before this delicious plate of chicken was disappearing!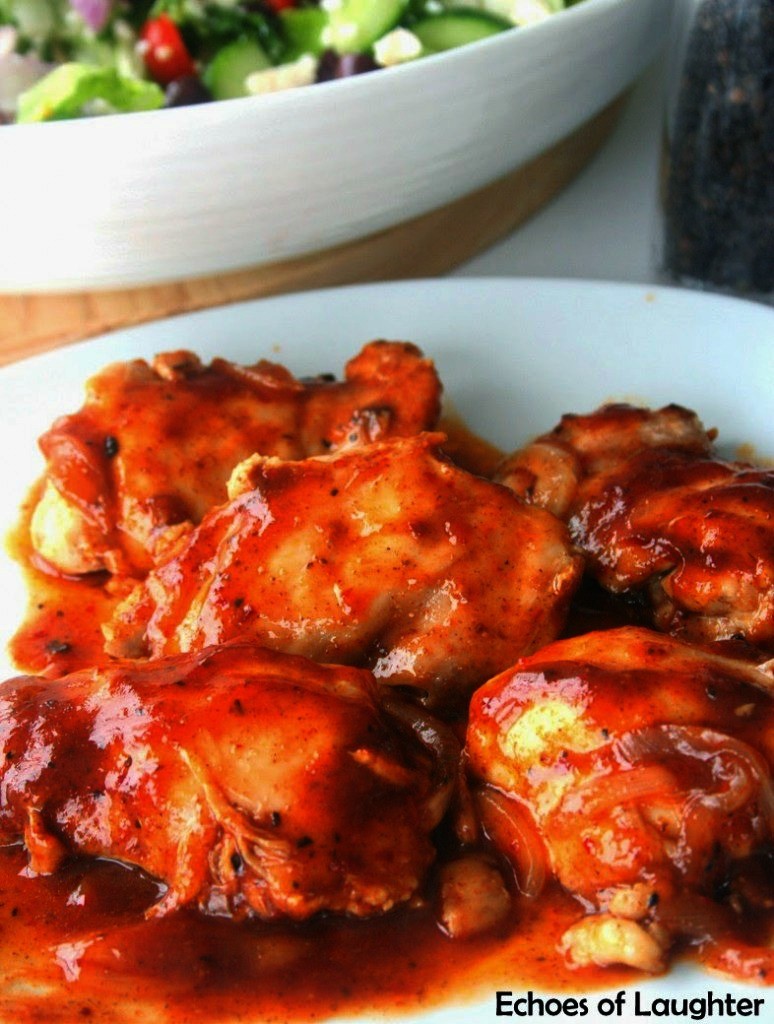 With Club House Skillet Sauces, you can have fast and flavourful meals on the table in under 30 minutes. And as a busy mom, having meals on the table fast is something that I really appreciate! We have also tried the Club House Chili with Roasted Garlic Skillet Sauce to make an easy Skillet Chili and it was just as tasty & delicious!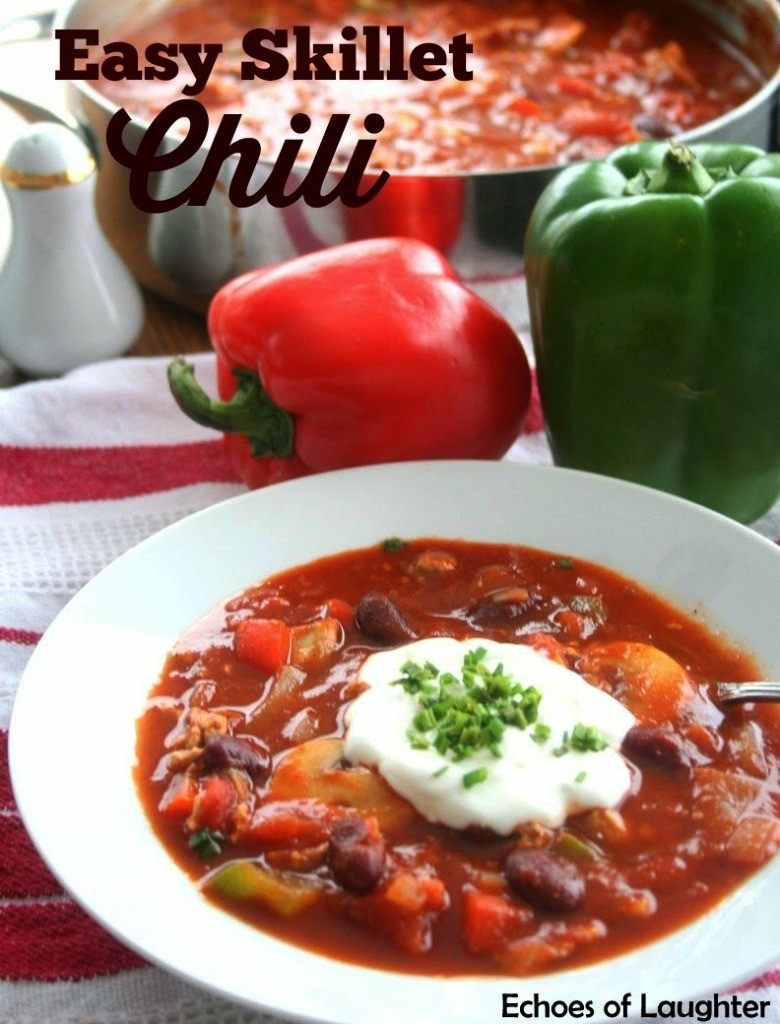 With busy schedules, it so great to know that there are some wonderfully flavourful sauces like Club House Skillet Sauces that can help families get a tasty meal on the table when the when the weather is cold!
Want to try a delicious Club House Skillet Sauce for your family?
Be sure to take advantage of this special offer for $1.00 cash back on skillet sauces HERE!
Disclosure: This post was sponsored by Club House. However, as always, I only partner with brands and products that I know and love and use in my own home. All opinions are my own.