Yesterday I was in the lineup at the grocery store when I struck up a convo with another mom about how families have different tastes and how hard it can be to find a meal that everyone likes. I know I have a few meals that are really great for individual tastes of each family member….like this meal, or this one. But this Mexican Salad & Taco bar is perfect for families! There is something for everyone….whether they like beef, chicken or pork, OR whether they like spicy or not, more cheese please, lots of salsa or whatever makes their boat float! You will love this idea for your family! I know that this is something that all moms can relate to….one kids likes chicken, one likes beef, someone wants a salad, someone likes spicy, someone doesn't like spicy, someone likes tomatoes, someone doesn't….the list goes on. And you know the rest of the story, right? Sometimes as moms, we feel like short order cooks. These kind of 'choose what you like' meal is a wonderful way to feed your family!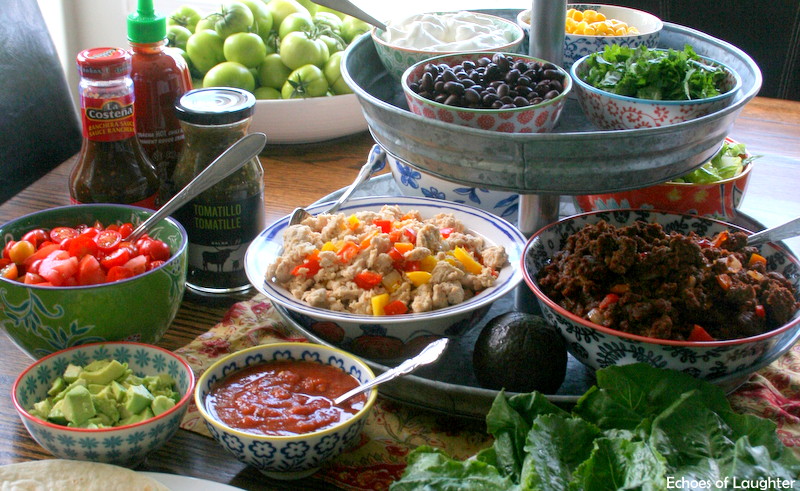 This type of meal is a great feast for busy families and many of the parts can be made ahead of time or even be taken from the freezer. For this salad and taco bar, I made ground beef with peppers, onions and taco spices.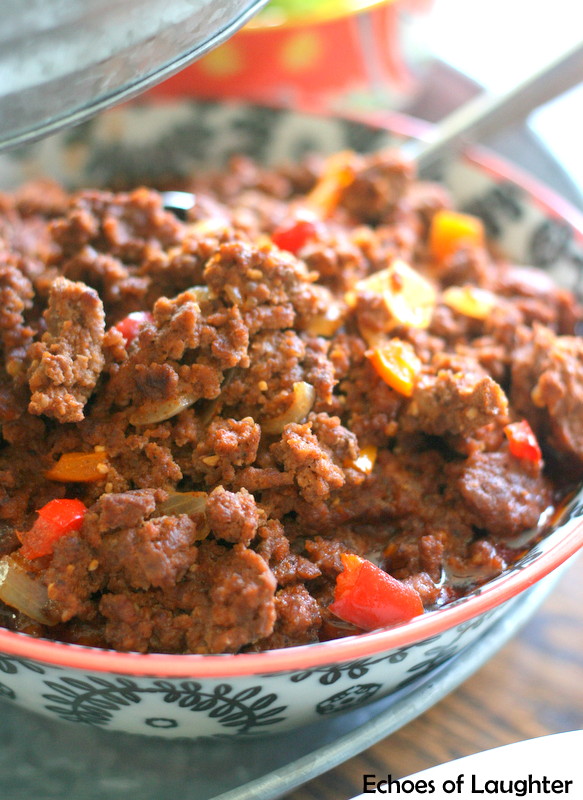 I cooked some ground chicken with peppers and onions.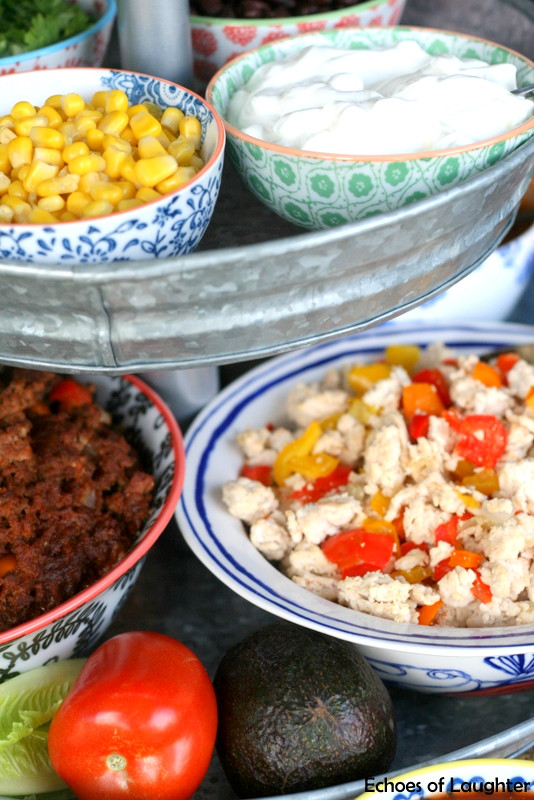 I prepared ground pork with tomato sauce and onion.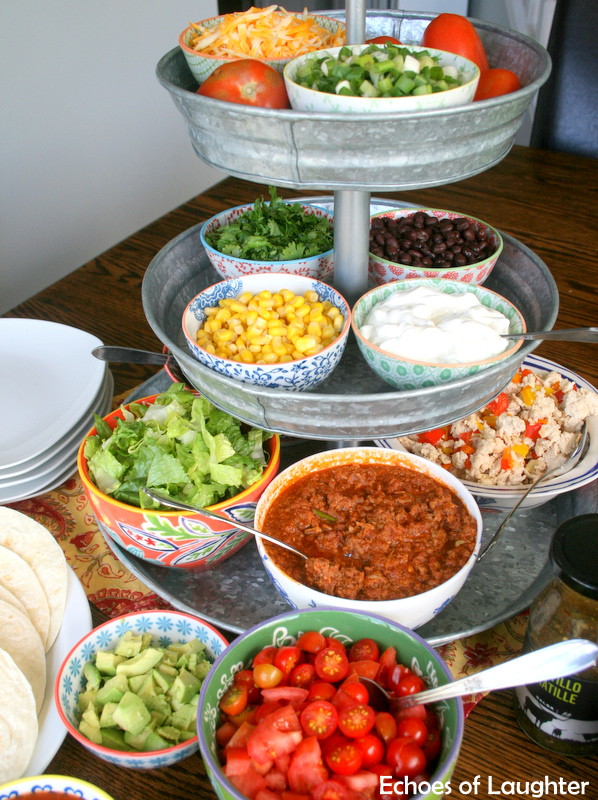 And then I chopped a bunch of fresh ingredients for toppings.
Possible topping ideas include: tomatoes, green onions, white onions, avocado, black beans, corn, cilantro, cucumber, pickles, cilantro, parsley, hot peppers, lettuce, cheese, sour cream, etc.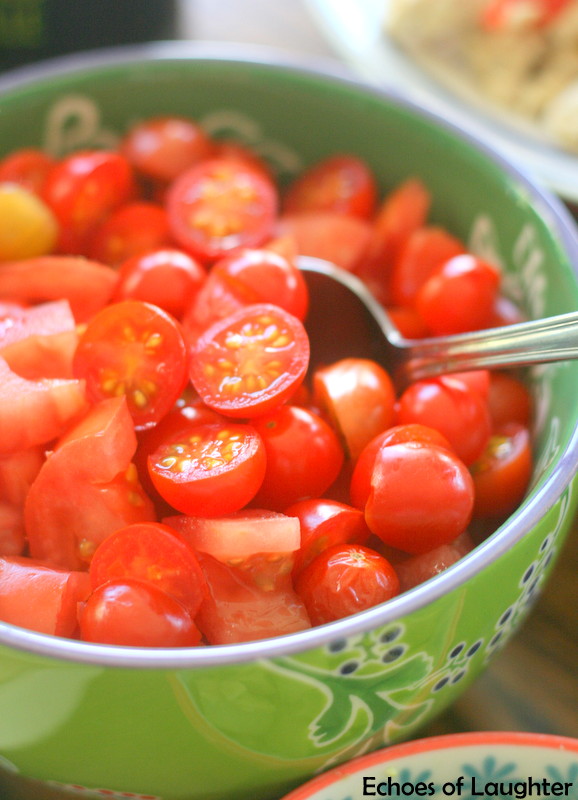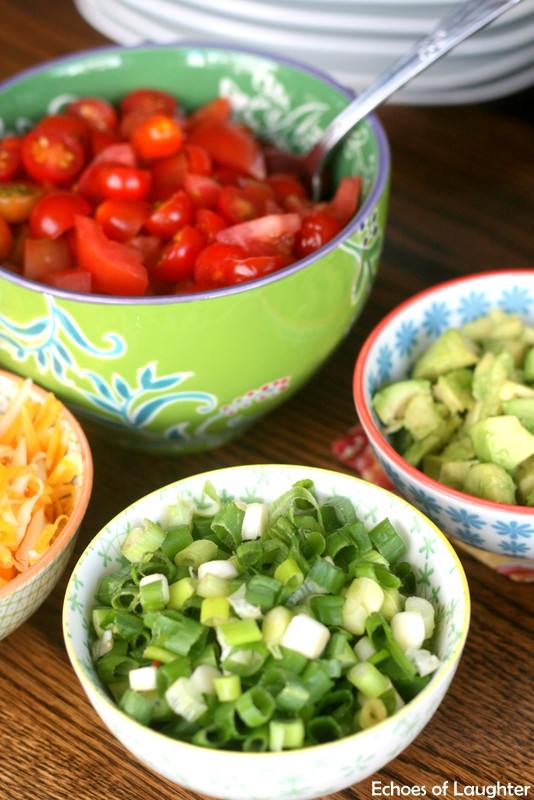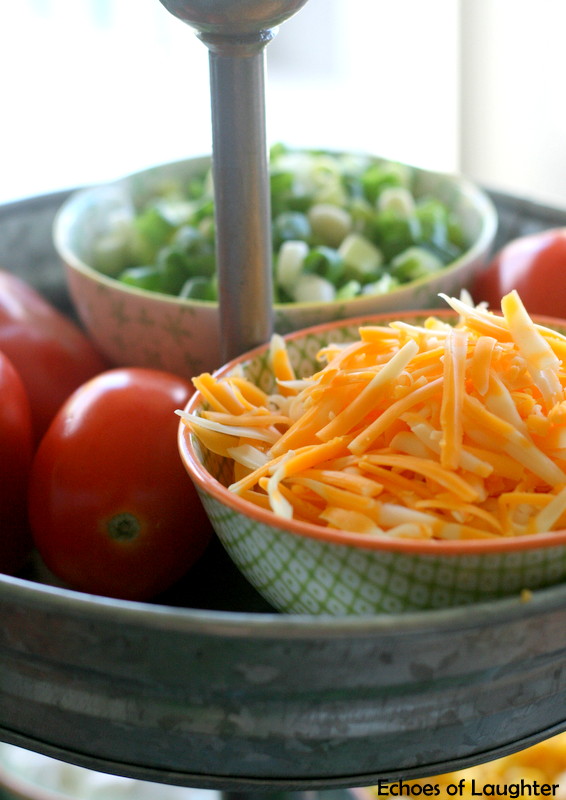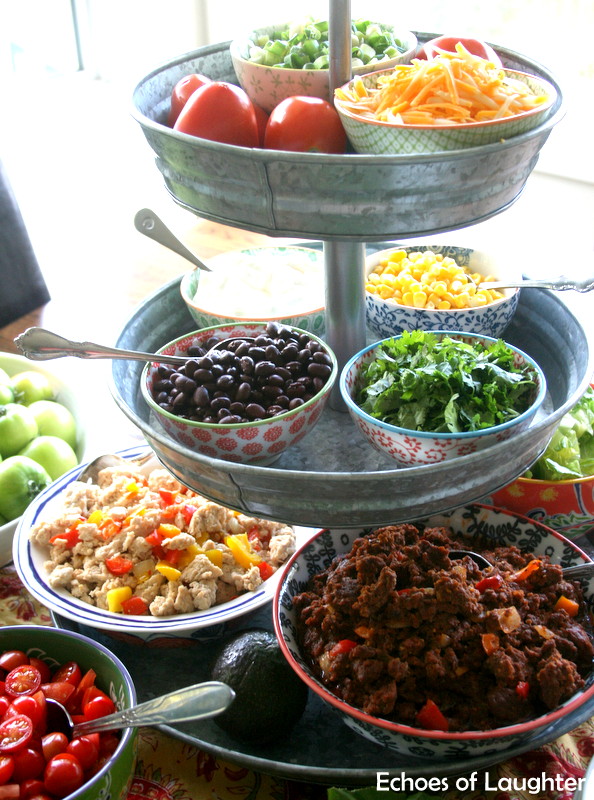 Put out some hot sauce awesomeness!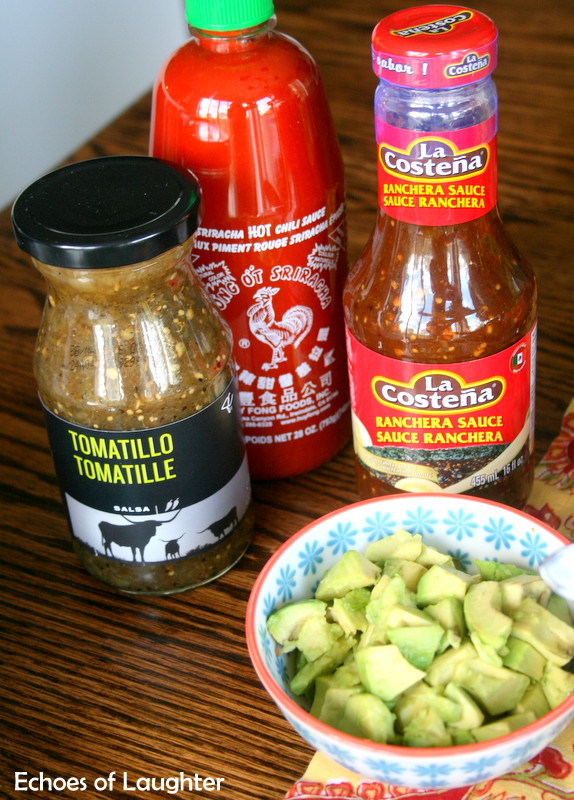 Then I washed some lettuce leaves for salad or for those who wanted lettuce wraps instead of tortillas.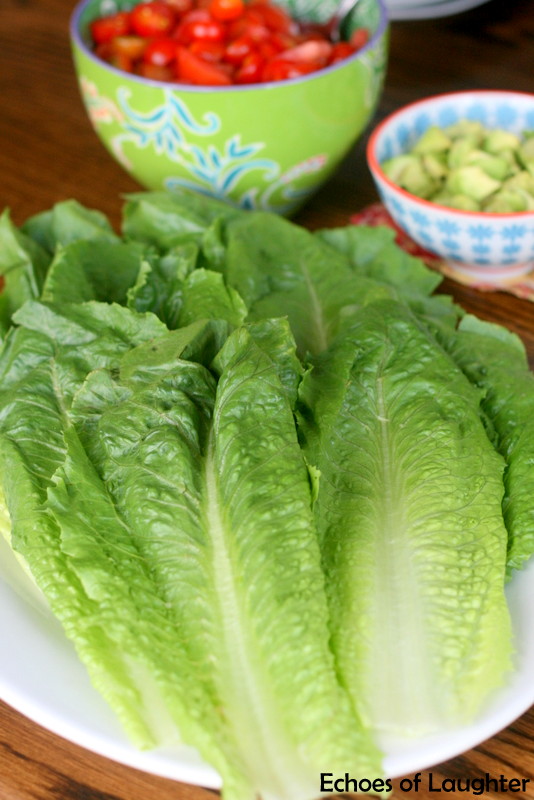 Everyone was happy. High fives all around!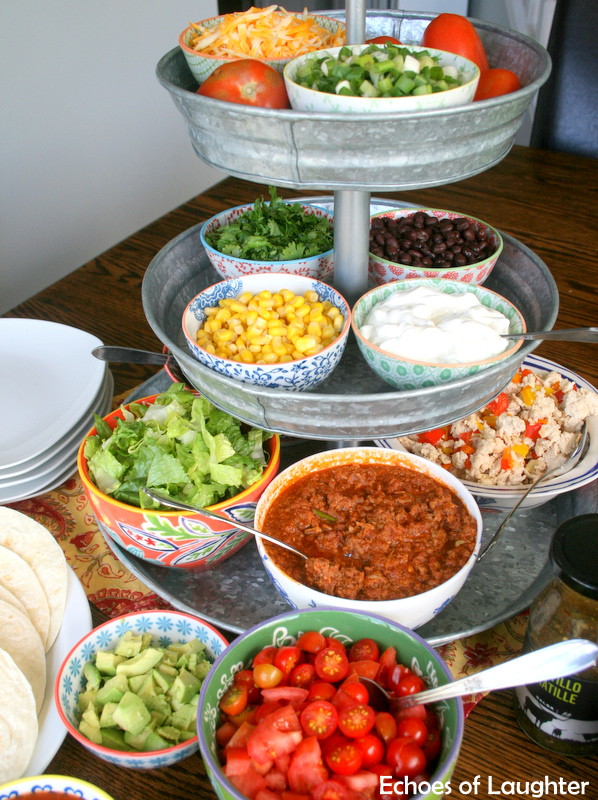 Everyone made what they liked!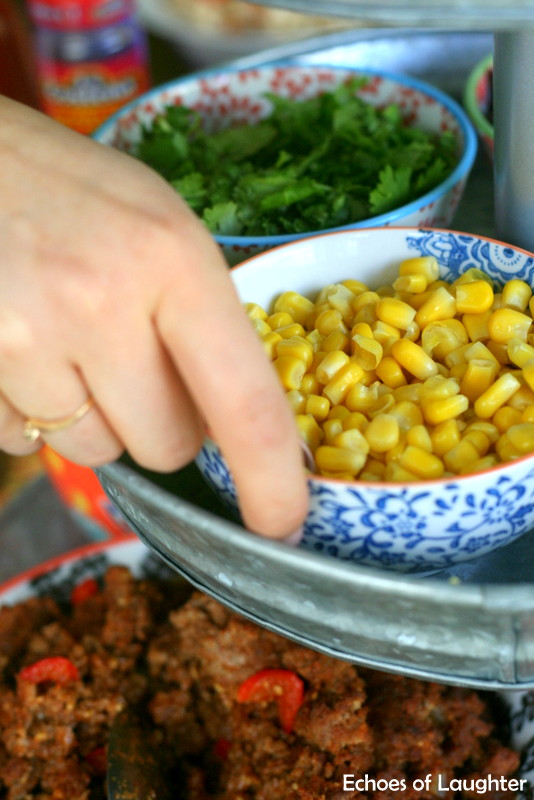 The leftovers went into the fridge for supper the next night too! Bonus!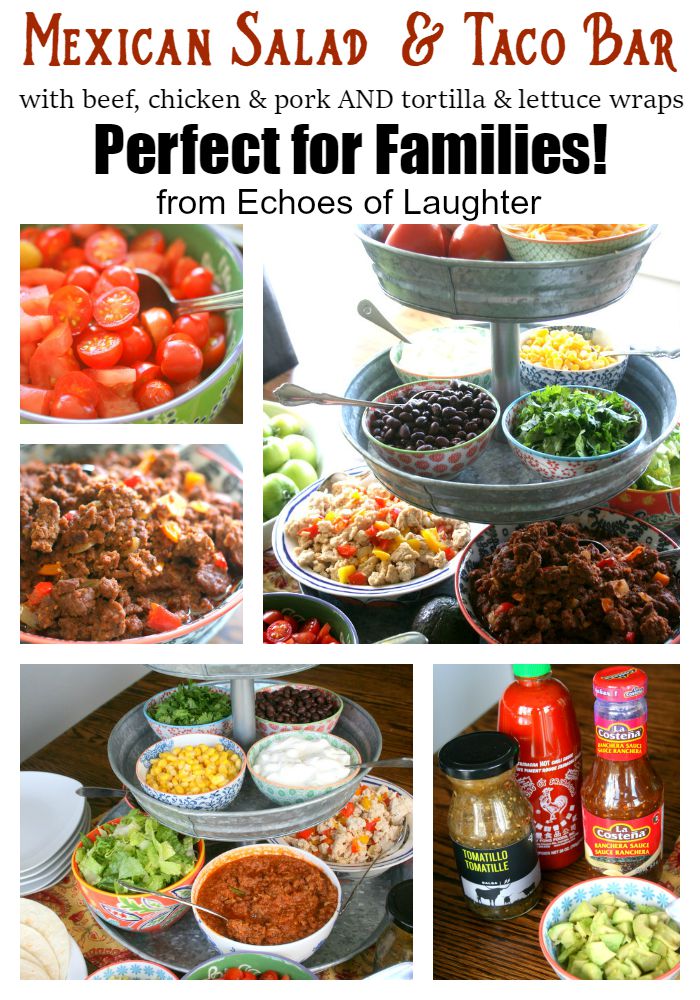 Looking for another great family meal idea?