There is nothing that excites me more than beautiful and affordable decor for our home! Take me to a fashion mall, and I am bored to tears, but take me to a mall filled with beautiful home decor choices and I could easily spend hours enjoying every piece. I am super excited to see one of Canada's largest retailers, Canadian Tire, debut this fabulous new CANVAS home & dining collection filled with fresh and exciting pieces that will make any home look truly stunning. You may even remember that I decorated our Christmas tree last year with gorgeous pieces from the CANVAS Christmas collection.
The Urban Farmhouse Style combines natural and industrial details to make homes feel airy and light, while providing lots of storage solutions for busy families. Canadian Tire has also partnered with successful lifestyle and fashion blogger Monika Hibbs to share design inspiration for Canadians with the pieces from their new CANVAS collection! If you follow her on Instagram, you're familiar with her distinct open and airy home décor style, and she used the CANVAS Camden Collection to put her signature touch on an open concept living and dining room…filled with lots of great style and decorating tips.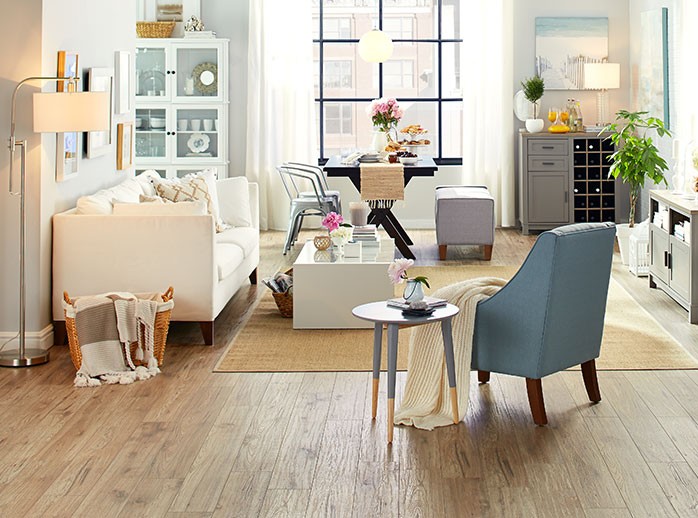 Watch Monika give a tour of this incredible space with this short video:
The Canvas collection includes a Tailored Rustic look by mixing classic shapes and finishes with tailored details and timeless patterns. As a lover of all things beautiful, Christine Shankowsky's blog, Just Bella, highlights design, food, style, travel and all the little moments that make up her life as a wife, mom and designer. Christine created a cozy reading nook using the Xavier Collection. Check out the peaceful library corner she styled with the Xavier collection from CANVAS. It's the ideal spot to steal a little time to yourself.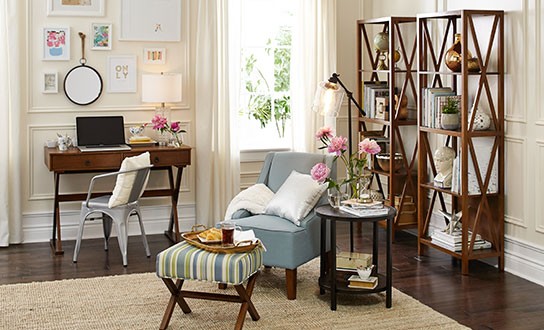 CANVAS offers pieces to create a formal mix so those who love formal and traditional can create beautiful looks as well. Julie From Elliven Studios blog, a married mother of three boys, whose favourite colour is still pink, enjoys combining vintage finds with new pieces in her home décor. See how she balances out her choices with her husband's taste on her blog, Elliven Studio. For CANVAS, she used the Evan's Creek Collection to add a touch of formality to an eat-in kitchen. An eat-in kitchen doesn't have to be casual. Julie reimagined the space as a more formal dining area, using the Evan's Creek Collection, by paying attention to every detail.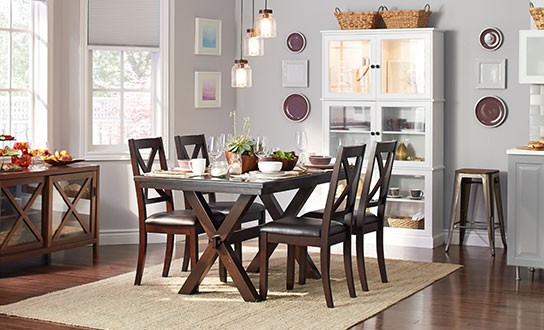 Canadian Tire would like to celebrate bringing the CANVAS Home & Dining collections to Canadians with a TWITTER Party tomorrow, where they will be giving away 10 Canadian Tire gift cards worth $100 each for a total of $1000 in prizing. Please come join us to see this beautiful new line and for a chance to win a gift card so you can enjoy some CANVAS in your very own home!
The Twitter Party Details are here: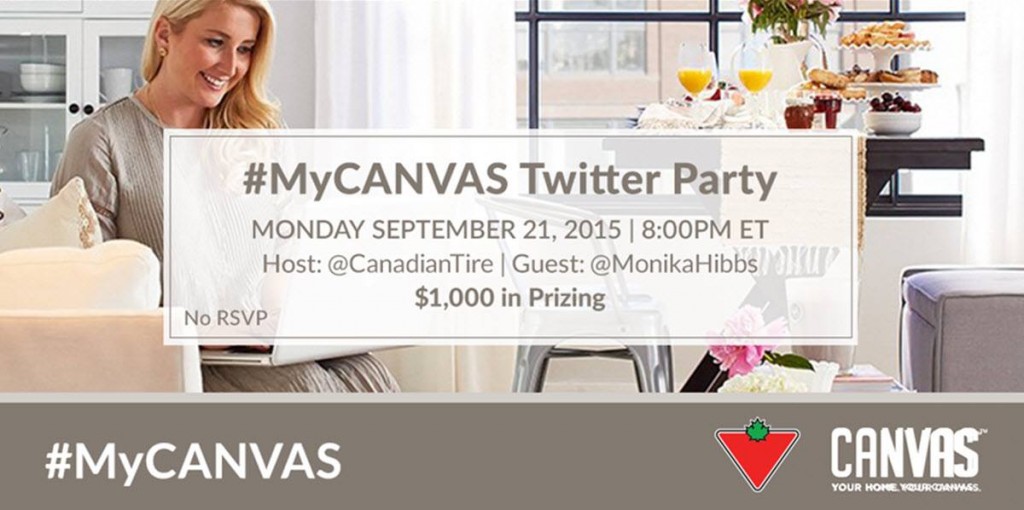 See you tomorrow!
Disclosure: This post was sponsored by Canadian Tire. As always, I only partner with brands and products that I use and love in my own home. All opinions are 100% my own opinions.