After weeks of painting our main floor, I am relieved to hang up my paint brushes for 2014 and excited to finally do some Christmas decorating. This year I'm loving the trend towards mixed metals, and while I spent hours painting, I had a vision of a Christmas tree with shades of copper, gold and bronze…all accented with white. I was able to find everything I needed to make my vision into a reality with the help of the fantastic new
Canvas Collection from Canadian Tire
. I found all kinds of beautiful shapes and textures in all the colours I had dreamed of while I spent many long hours painting!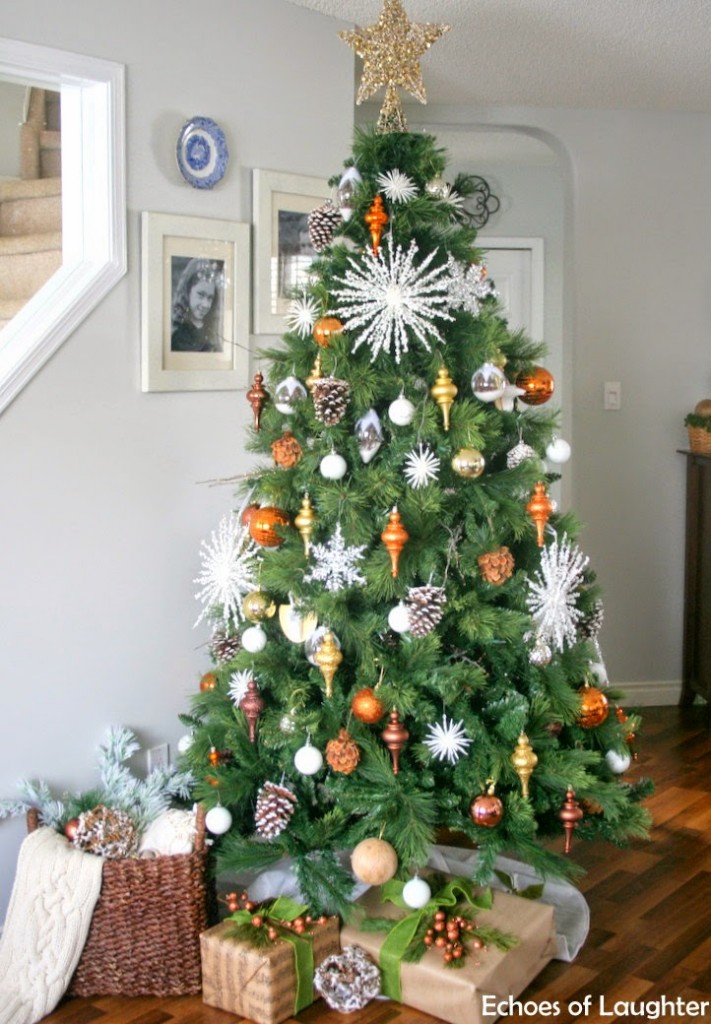 When we unpacked our artificial tree this year, we plugged it in to realize the lights were no longer working. After 8 years of service, we decided to retire that tree and spring for a new tree. So for some Friday night excitement, my husband and I headed to Canadian Tire to look at artificial trees. I fell in love with this pretty
pre-lit velvet tip Christmas tree
.The size and shape is perfect for our narrow living room and I love it's mix of pine and fir boughs.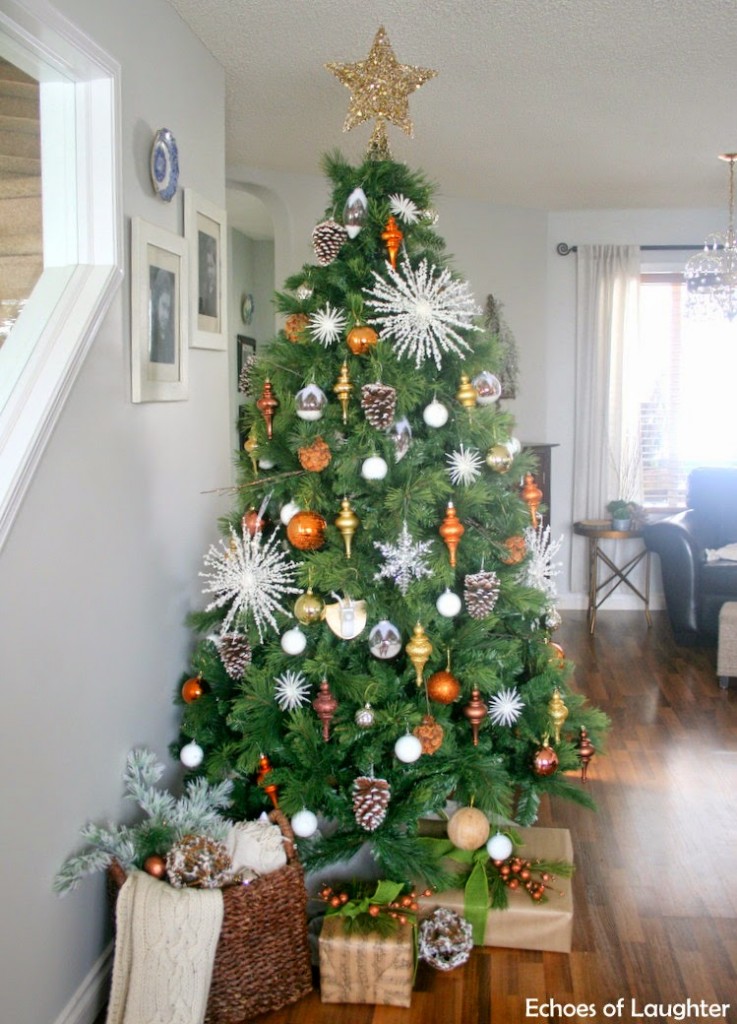 And I spent more time than I care to admit browsing the aisles of the
Canvas Collection
taking in all the loveliness of the year's collection of ornaments in various colour stories.
Whether you are looking for gold, copper, bronze, silver, white, blue or multi-coloured, there is something for every taste.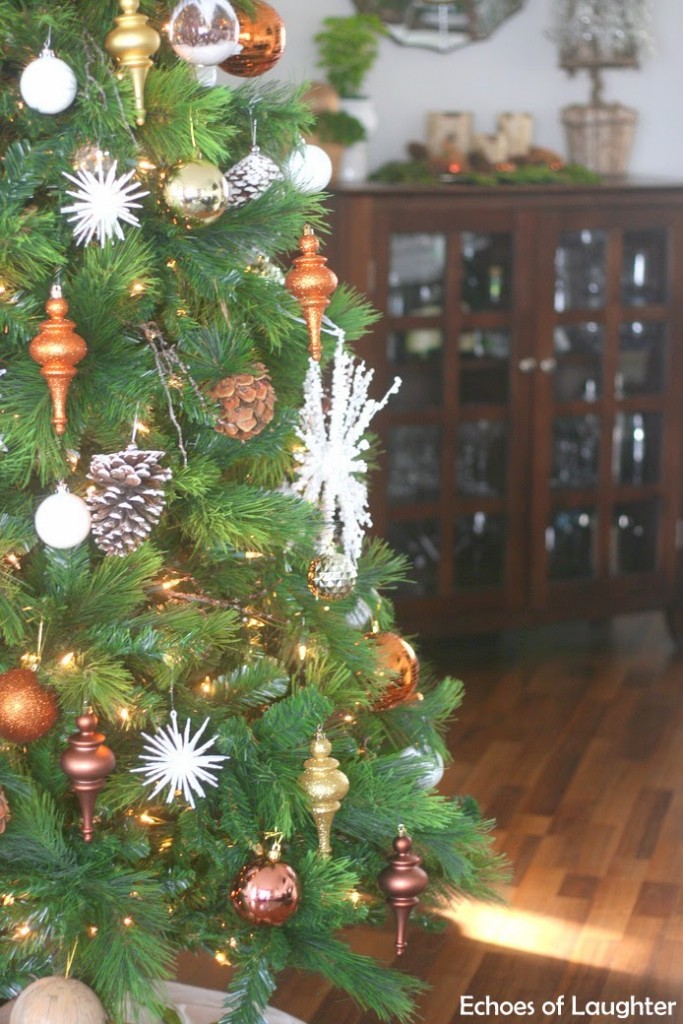 I chose a lot of ornaments in bronze, gold and copper. I am really loving copper this year.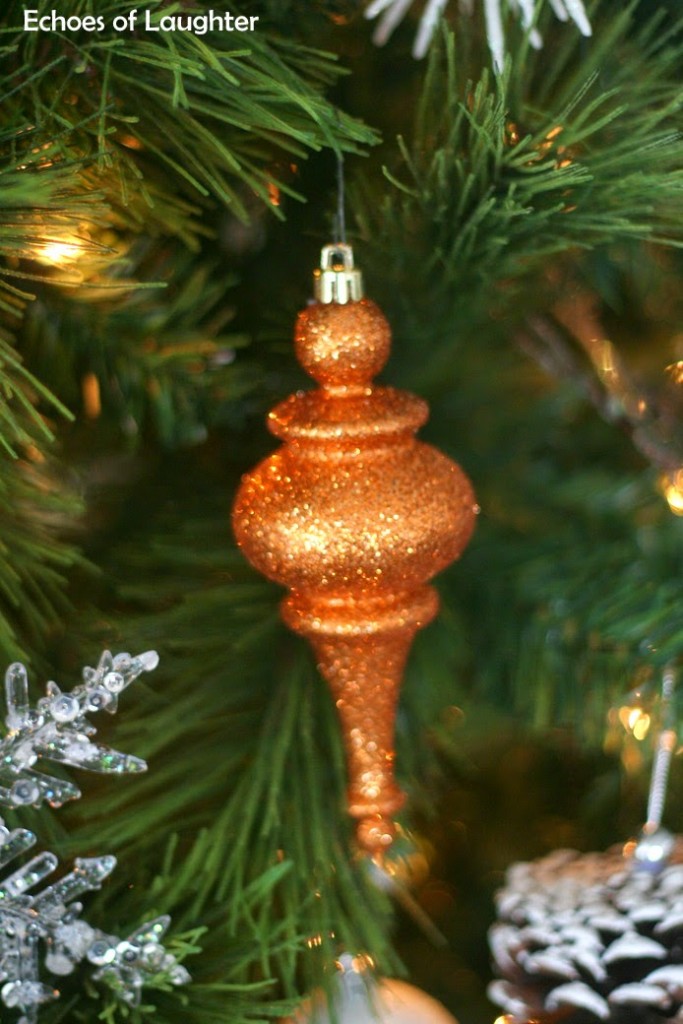 Cooper looks amazing when accented with white.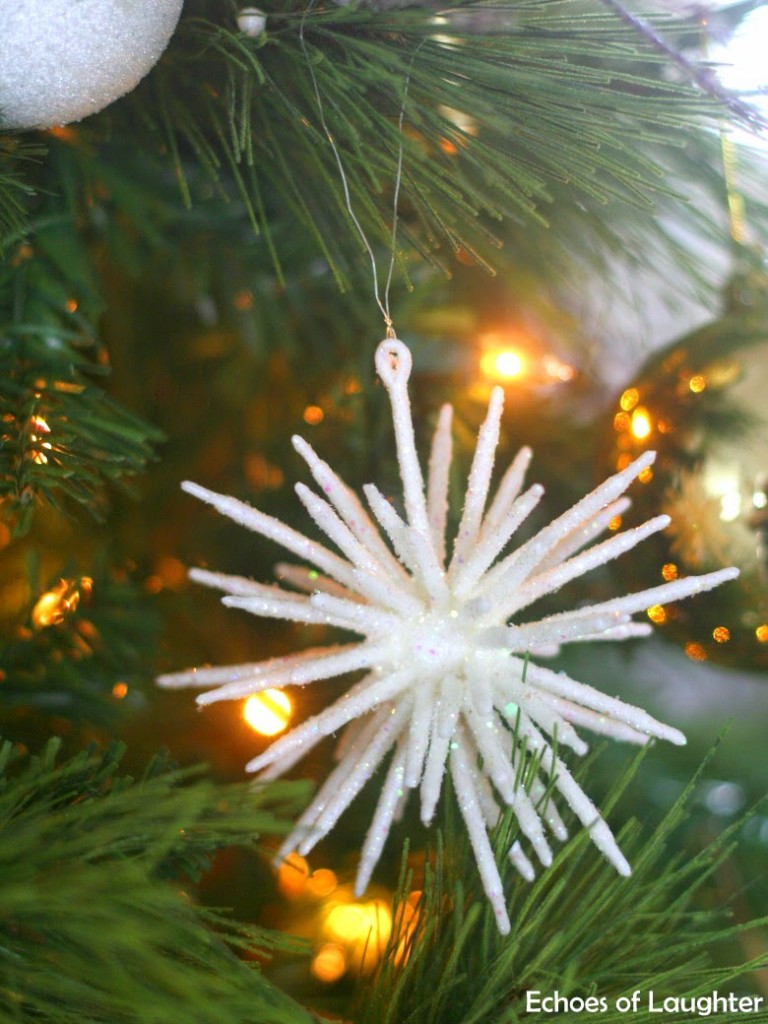 And I even mixed in silver snowflakes.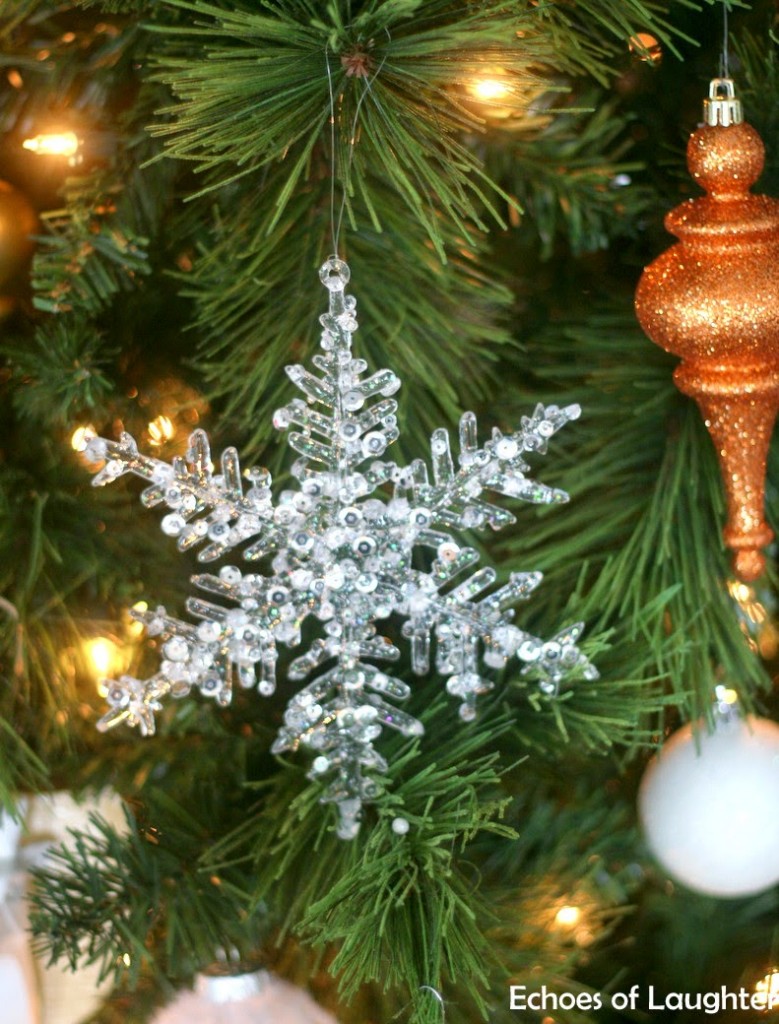 And these large white starbursts. Aren't they fabulous?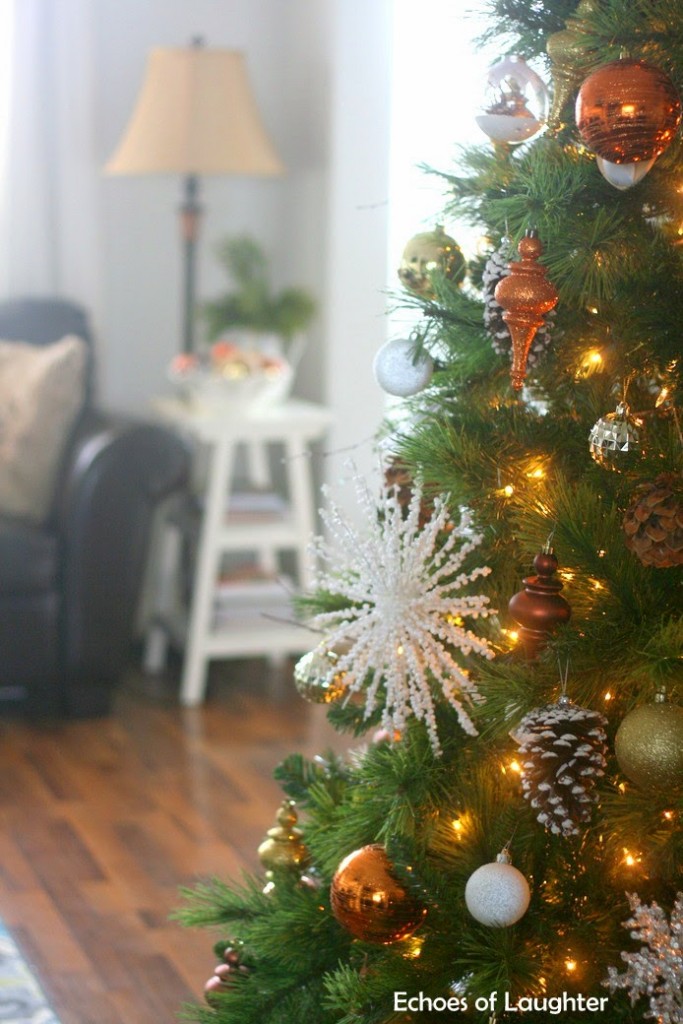 I even picked up some copper picks that are perfect for embellishing Christmas packages.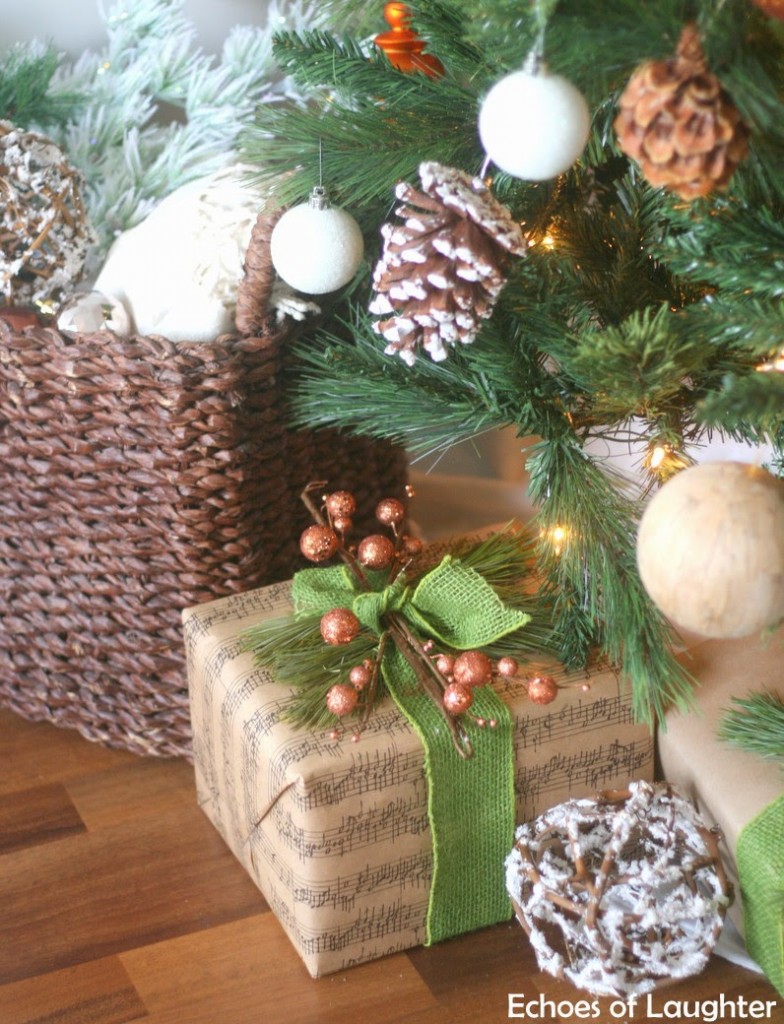 I am in completely in love with this new look for our home. The mixed metals looks fabulous against our new wall colour and make our home feel fresh and warm!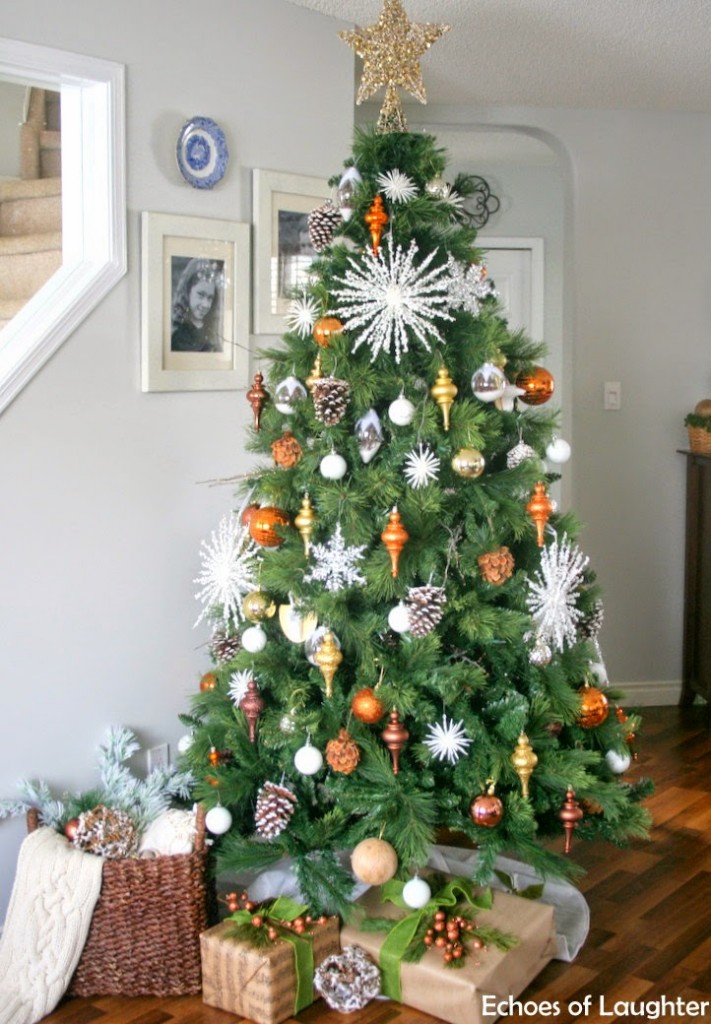 Whether you are craving some new Christmas decor, an artificial tree, or looking to add some fresh pieces for this season, be sure to check out the Canvas Collection at Canadian Tire.
I found everything I was looking for to make my vision for this year come true!
Disclosure: This post was generously sponsored by Canadian Tire. Every decoration on this tree is from the Canvas Collection and the artificial tree is from Canadian Tire too.
I truly love this new look for our home!