At my house, simple food rules when people are hungry and want something to eat fast. These yummy skewers are de-constructed clubhouse sandwiches with a delicious sriracha mayo dipping sauce that adds just enough spice to perfectly marry the flavours of the chicken, ham, tomato and cheese.These bites can easily be made ahead of time and served as an afterschool snack or as an appetizer with frosty drinks. My son and husband love these and eat them almost as fast as I can make them. And sriracha mayo dipping sauce…oh my word! Have you tried this? It is so good with chicken, french fries, sushi and fish. My family loves sriracha sauce on a lot of different foods!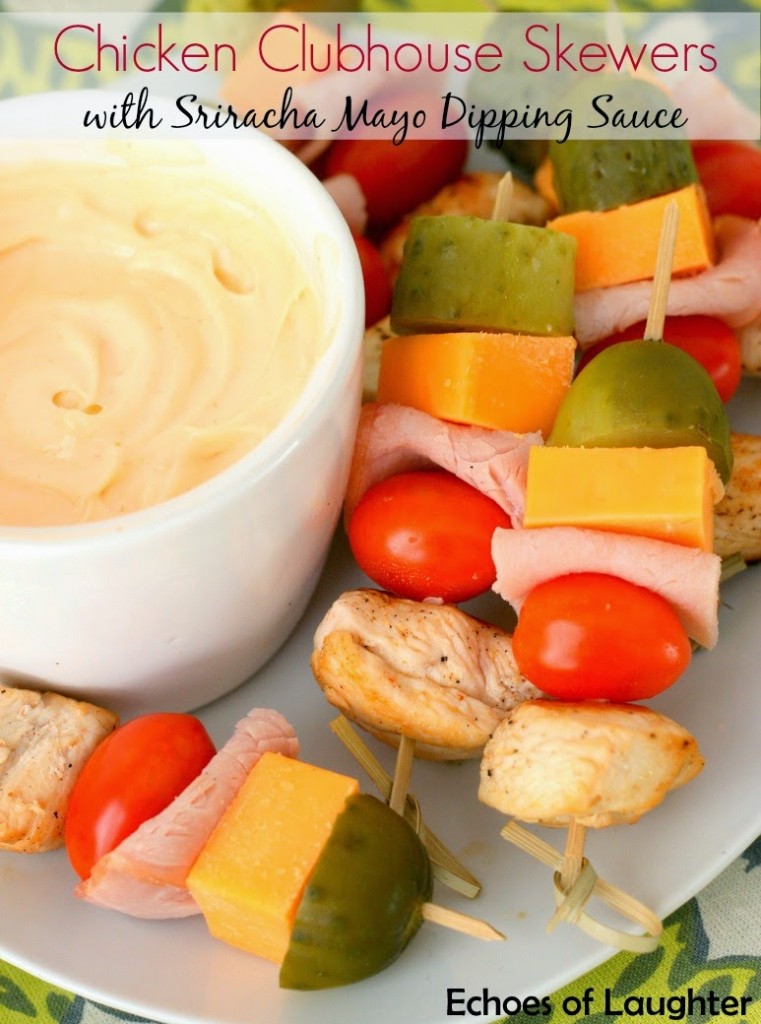 These are very easy to assemble and can be customized to include cubes of your favourite cheese.
And although you don't really need a recipe for these because the picture shows how it all goes together, a list of the ingredients is really helpful.
Chicken Clubhouse Skewers with Sriracha Mayo Dipping Sauce
Ingredients:
For the skewers:
Dill pickles, cut in chunks
Chicken breasts, cut into cubes
Cheddar Cheese, cut into cubes
Sliced ham, cut into pieces
Grape Tomatoes
Skewers
For the mayo:
1/2 cup mayo
1 tablespoon sriracha sauce
To make:
1. Thread chicken, tomatoes, ham, cheese and pickles on skewers as shown
2. To make the mayo, add sriracha sauce to mayo and mix until smooth. Serve with skewers for
dipping.
Simple & delicious!
This is perfect to serve to a group of hungry teen boys.
Watch them dissapear!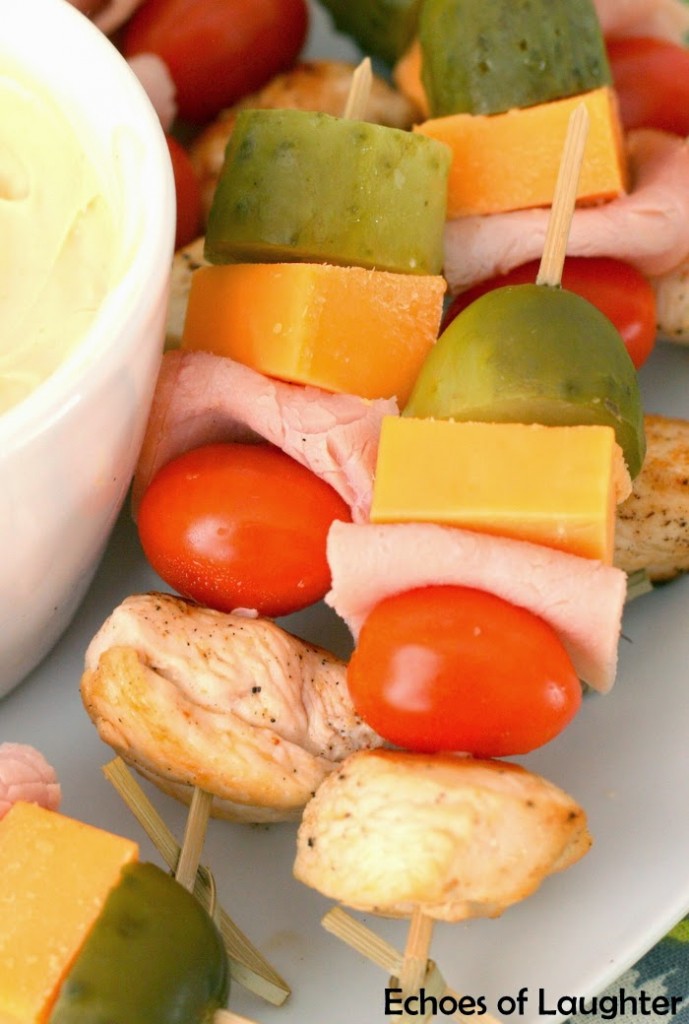 Looking for more amazing chicken recipes?