Happy Valentine's Day! I hope your day goes well! We don't exchange big gifts for Valentine's Day…only small things like chocolates, cards or homemade treats. One thing we do like to do is enjoy a meal together. With our kids being older now, sitting down to the table to have supper as a family doesn't happen as often as it should because of busy schedules. But when we do sit down, this Jalapeno Popper Chili warms out hearts up like nothing else! And this spin on chili is totally inspired by one of favourite appetizers….Jalapeno Poppers.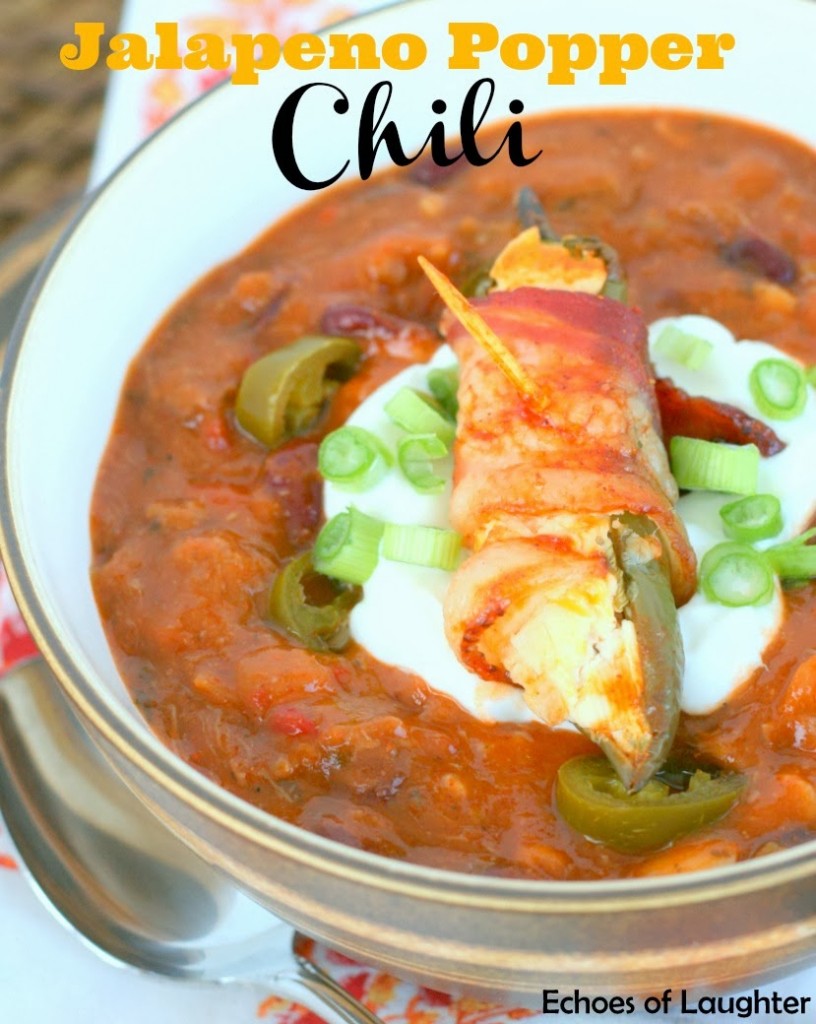 This recipe combines all of the flavours of our favourite appetizer and is very easy to put together. And adding some
jalapeno poppers
as a garnish is the perfect touch!
Jalapeno Popper Chili
Ingredients:
1 lb. hamburger
1/2 cup onion, small dice
1 cup of barbecue sauce
1/2 cup chili powder
1 teaspoon oregano
2 -798 ml cans of tomatoes
1-798 ml can of tomato sauce
1 cup bacon, cooked and crumbled
1 398 ml can of kidney beans
1 398 ml can of beans in tomato sauce
1 brick of cream cheese
1 small can of jalapeno peppers, added to taste
Garnish: Sour cream, shredded cheddar cheese, green onion, jalapeno poppers
To Make:
1. Fry hamburger in the bottom of a large pot until no longer pink. Add onion, chili powder, oregano and barbecue sauce and cook until onion is just translucent.
2. Add tomatoes, tomato sauce, beans, and bacon. Stir until mixed and let simmer on medium low heat for 30-45 minutes.
3. Add brick of cream cheese and stir in until completely melted into tomato/hamburger mixture.
4. Add jalapeno peppers and more chili powder to taste so that it suits your family.
5. Serve in bowls and garnish with sour cream, shredded cheddar cheese, sliced green onions and a
jalapeno popper
.
Mmmm. It is so good!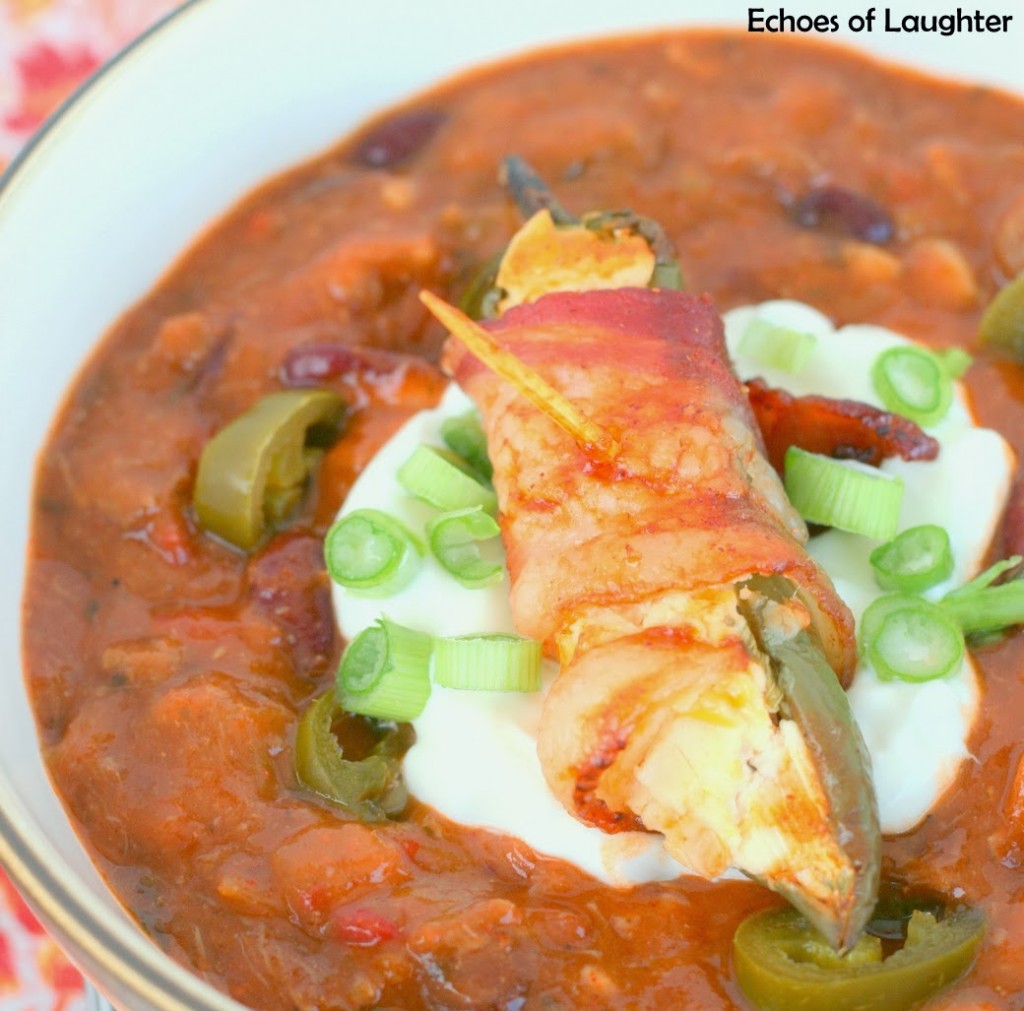 Enjoy this chili with some crusty bread and butter and a crisp green salad!
Looking for more delicious chili recipes?