Fridays have become super fun at our house since we have starting celebrating with Fabulous Fajita Friday! We love Mexican food, so ending the week with an easy and tasty meal is something we all look forward too!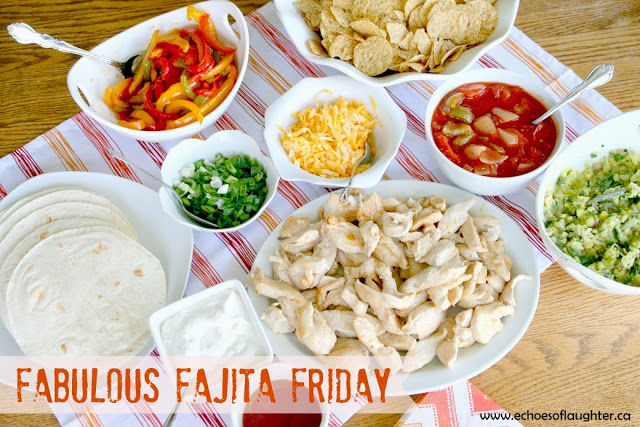 And another thing I love about
Fabulous Fajita Friday
is how easy it is
on the cook
. With the help of
Old El Paso Dinner Kits
, I can have a wonderful & delicious meal ready to serve without a ton of work! These kits are always a staple in our pantry…I like to make sure that we have 1 or more on hand all the time!
For our Fabulous Fajita Friday, I usually start with lightly stir frying some sliced red, green, orange and yellow peppers. And I also add in some of the spice from the package found in the dinner kit.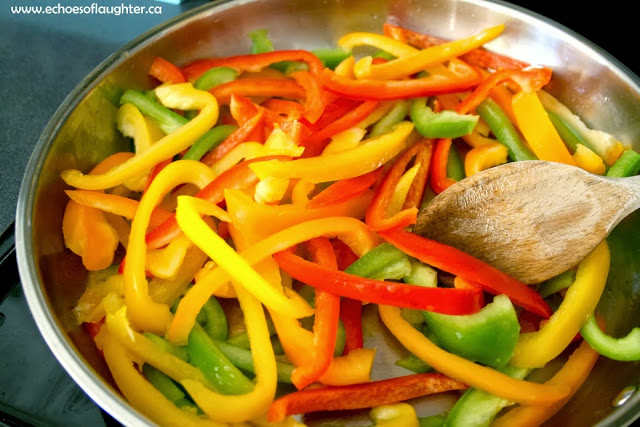 And then I fry up a large platter of chicken breasts that have been cut into strips.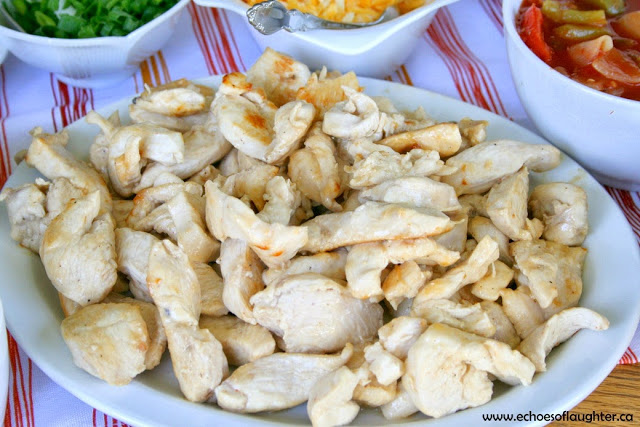 And because we love different flavours at our house, I also like to serve fresh salsas. This colourful fruit salsa is our new favourite salsa. It takes a bit of time but it is so worth it! The fresh taste when paired with fajitas, tacos or chicken or fish is amazing!
Fresh Fruit Salsa
1 mango, diced
1 cup diced pineapple
1 avocado, diced
1/2 cup diced red onion
bunch of cilantro, finely chopped
half a lime
1. Mix together mango, pineapple, avocado, red onion and cilantro.
2. Squeeze juice from lime into mixture. Stir gently so salsa does not get mushy.
3. Serve with tortilla chips, fajitas, tacos, chicken or fish.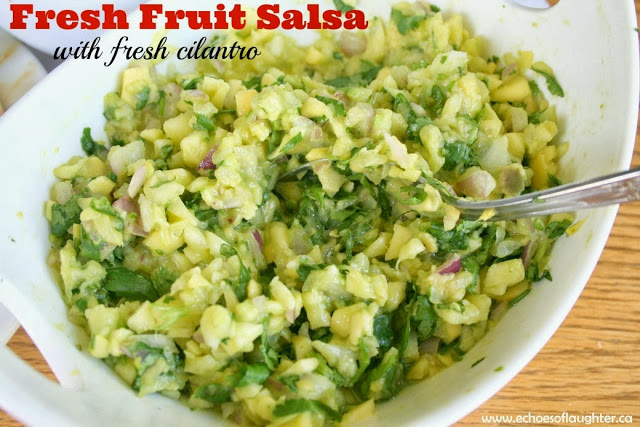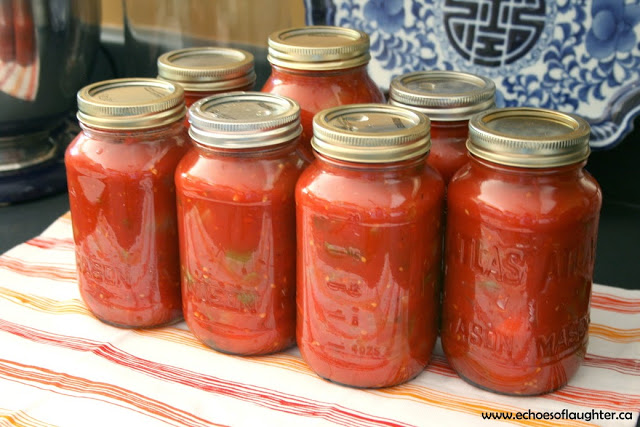 And for our Fabulous Fajita Friday, I set out bowls of the main ingredients so it becomes a self-serve, take-what-you-like buffet! Included in our buffet:
stir fried chicken strips
stir fried coloured peppers
soft taco shells
tortilla chips
diced green onion
shredded cheese
sour cream
salsas and the sauce included in the dinner kit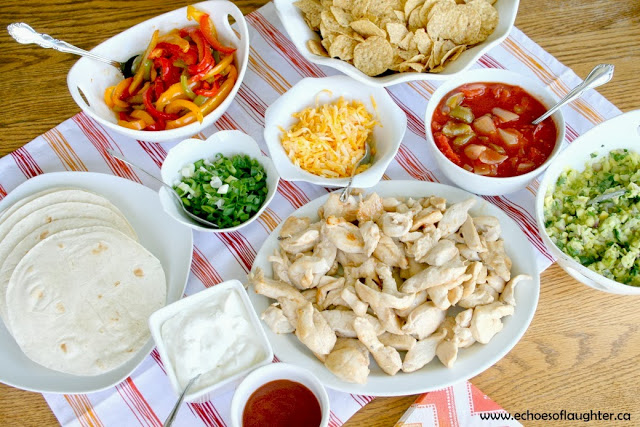 Fabulous Fajita Friday makes a great meal for family or friends and it's such a good way to end a busy week. I always see happy smiles when I mention that it's 'Fabulous Fajita Friday'.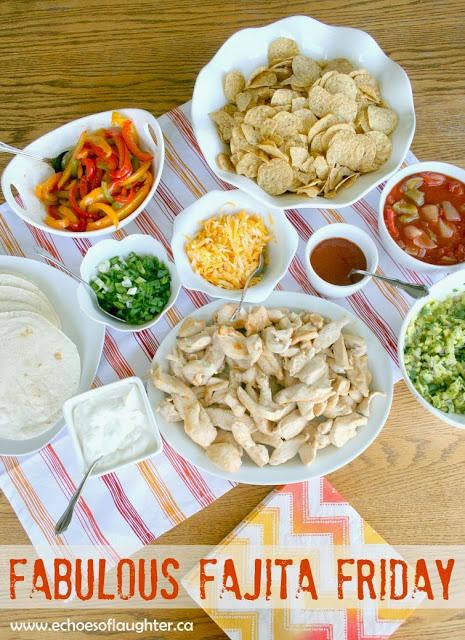 For more great Mexican meal ideas, don't forget to check out the
Old El Paso Facebook page
where you will find more delicious food ideas!
You can also join the conversation on Twitter for more delicious dinner ideas at #YouMexiCan.
Wishing you a happy and delicious Friday!
Disclosure-I am participating in the Old El Paso Blogger Campaign by Mom Central Canada on behalf of General Mills, and received compensation as a thank you for participating and for sharing my honest opinion. The opinions on this blog are my own.