Halloween Pretzel Hugs. So easy to make and so cute to look at! If you have been reading this blog for any time, you know how we love our pretzel hugs! This is such a fun treat to make with Halloween colours! The kids love their crunchy goodness!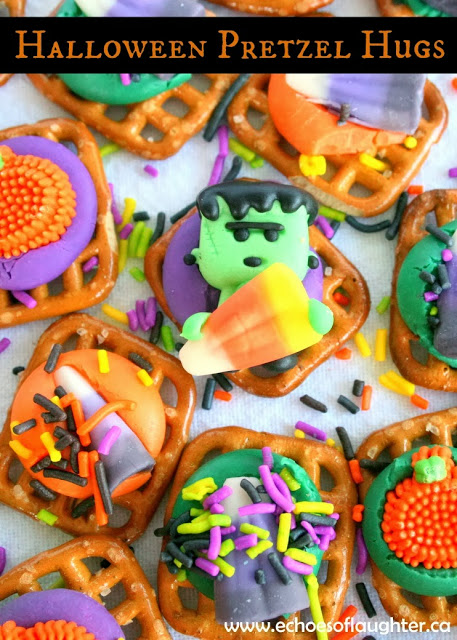 pretzels
melting wafers in Halloween colours
sprinkles in Halloween colours
Wilton candies in Halloween shapes
And the quick and easy directions are: add melting wafers to the tops of pretzels, melt wafers in a 300 degree oven gently, remove and add Halloween shapes and sprinkles.
Perfect kid fun!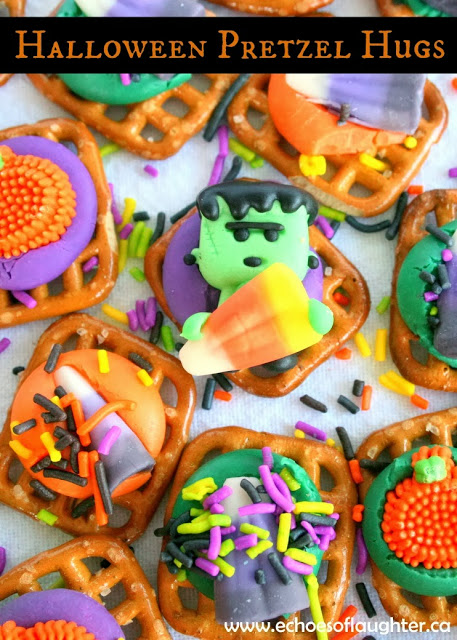 They would make a great fit packaged into some really cute little bags for classmates or neighbours!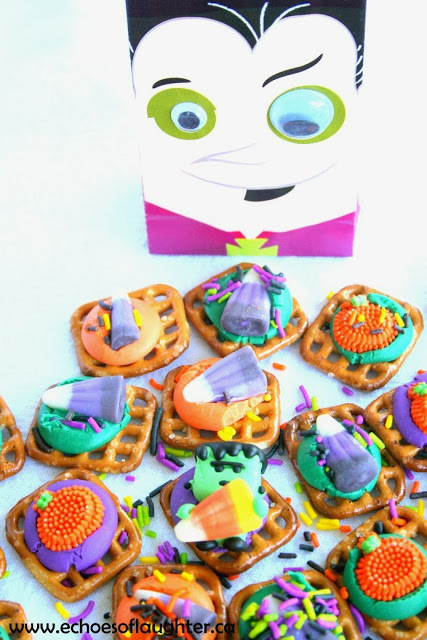 We just love these special little treats!
Quick to make and fun to share!