I had such a fun day playing with my scrapbooking supplies creating this collage for my husband for Father's Day. I used one of my favorite pictures of my husband with our kids taken about 6 yeas ago…but I think it is adorably cute & timeless. Although I have a ton of scrapbooking supplies leftover from 10 years of a hard core scrapbooking habit, as well as years of teaching scrapbooking classes, I know that you can find many of these supplies at the dollar store, so not to fear if you don't have a stash of supplies!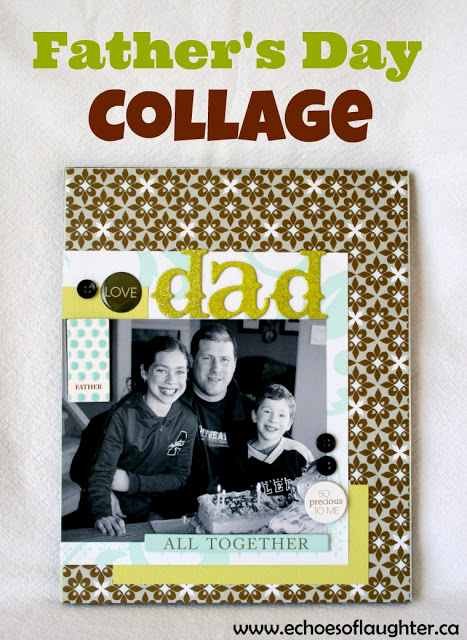 Here are the supplies that I used. For the base of the collage, I used an old laminated board that we had that was the perfect size, but you could use a canvas or a piece of plywood too if that is what you have. I love using recycled supplies where possible!
Supplies:
board, 8″ x 9″ or whatever size you like
scrapbook adhesive and/or glue
modge podge + foam brush
scrapbook paper
cardstock scraps
chipboard letters that spell dad, buttons and other stickers or embellishments
Picture, 5″ x 7″, trimmed if desired.
Directions:
1. Measure and cut scrapbook paper to cover board or canvas. Using foam brush, apply a thin layer of modge podge to board and press scrapbook paper on top. Use a ruler to smooth out any wrinkles or bubbles. Let dry.
2. Add picture and surround picture with cardstock scraps & embellishments and the word "DAD". Play around until you have a pleasing design!
3. When you have the picture & embellishments in the desired place, use scrapbook adhesive or glue to attach pictures and embellishments to board. Done!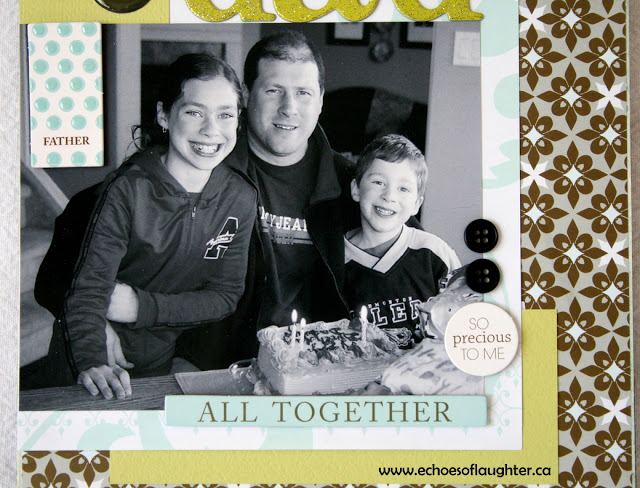 Don't be afraid to add small embellishments here and there. I find even simple things like buttons can make a collage look so beautiful!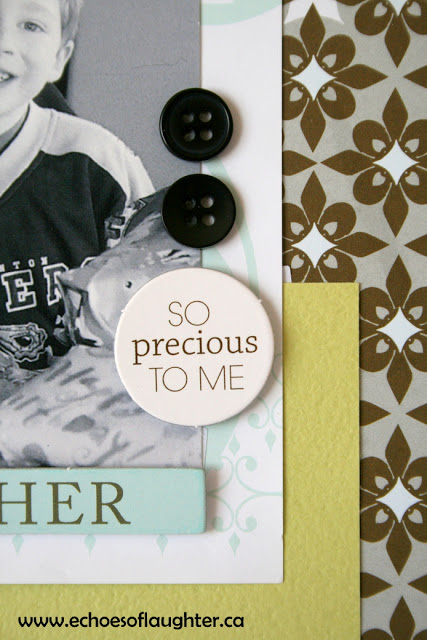 I made this gift for my husband to display in his office. As you know, I love picture-inspired gifts.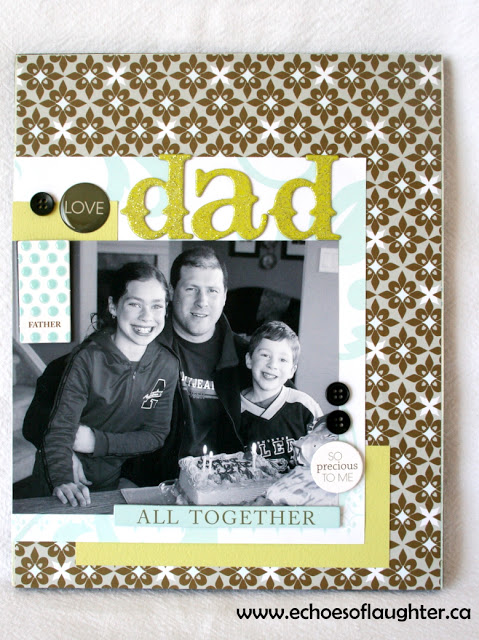 This is a fairly easy project to tackle, so don't be afraid to try! And if you give it a try and it looks too plain…add some buttons! That's a little trick that always works for me!
And you can find more ideas on these Pinterest boards:
Wishing you a wonderful crafty day!