I have to say that this a Fathers Day gift that is near & dear to my heart…a Dad`s Commuter Kit. My husband was a salesman on the road for many years and I worried about him every single day. I was always so happy when he arrived home at supper time…especially on days when winter roads were very dangerous. I created this kit with the travelling Dad in mind…those Dads that are on the road for work, whether it be long drives to customers or to the office.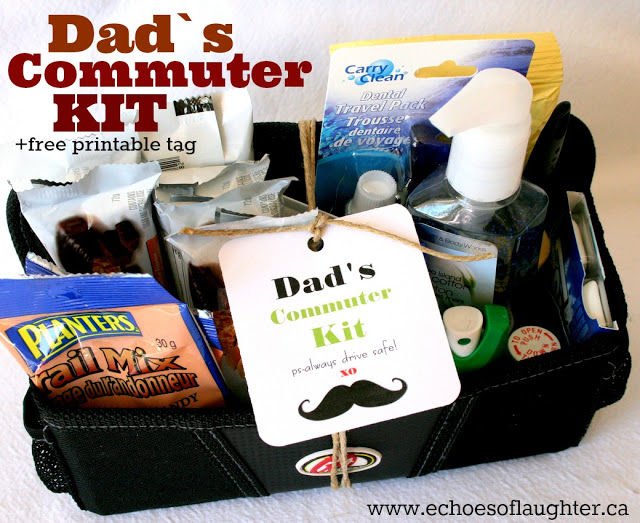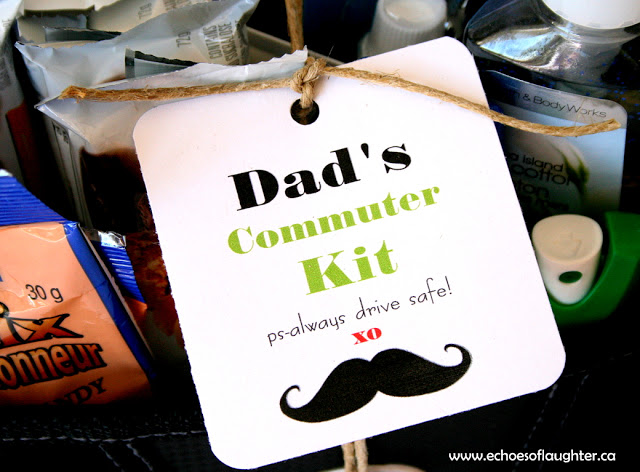 I stuffed everything into a car organizer, but really any type of basket or plastic storage tote would work just as well.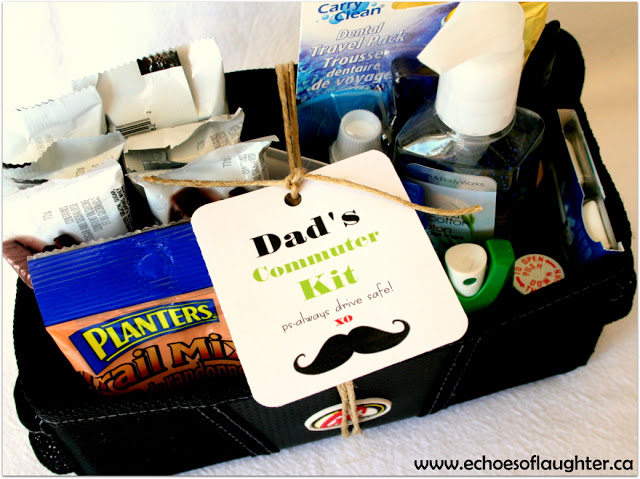 Here is a list and picture of everything that I included in the kit for my husband.
Please note that this is not a roadside emergency kit. It's more of a 'care kit' for someone who spends a lot of time on the road or in their car and might often need some small things like bug spray for a golf tournament for work, or a lint roller for a suit jacket.
They are thoughtful things that a nice to have on-hand.
Here is the tag that can be printed for your own commuter kit.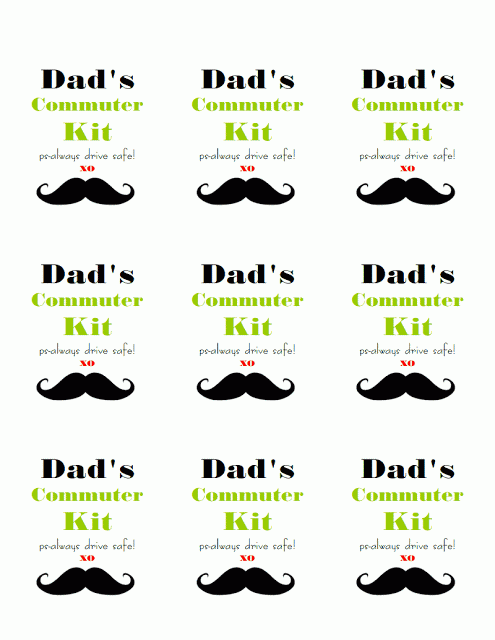 And if you would like to see more of my creative Father`s Day gifts, you can check out these ideas:
And my Father`s Day Pinterest Board
HERE
.