Since these small morsels are a favourite of my kids, I just knew that a request for an Easter version was right around the corner.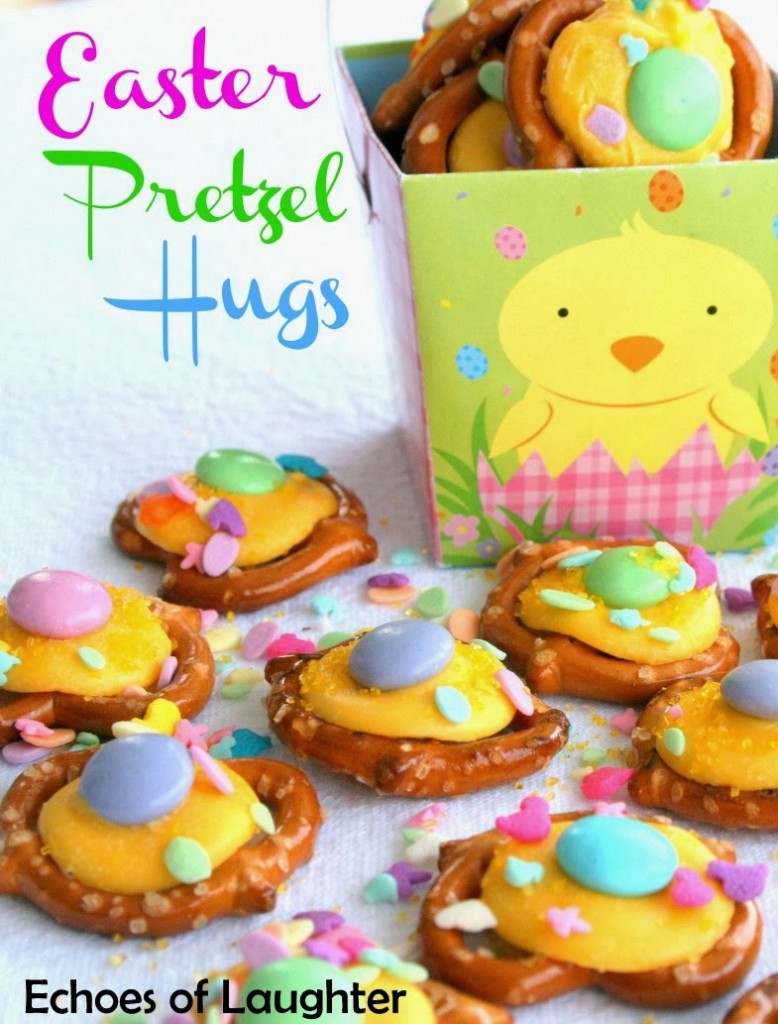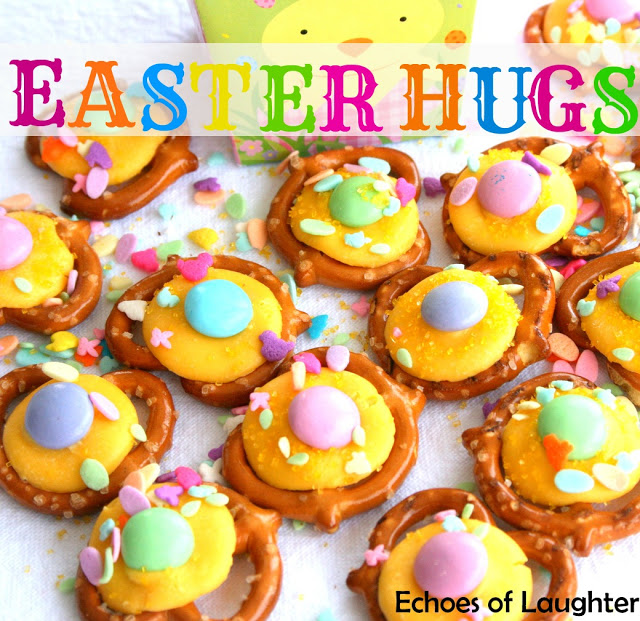 I did change things up a little this time by using yellow melting wafers instead of Hershey's hugs.
And using the melting wafers takes less time because there are not hugs to unwrap…bonus!
And Easter candy is sooo pretty to look at with all the pastel colours.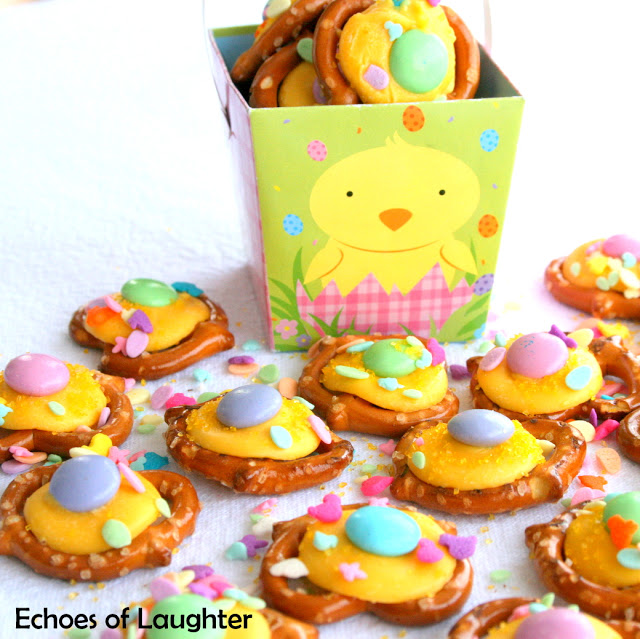 Easter Pretzel Hugs
Ingredients:
Pretzels
Yellow melting wafers
Easter M&Ms
Easter sprinkles
Directions:
1. Preheat oven to 250.
2. Place pretzels on cookie sheet and a yellow melting wafer on top of each pretzel.
3. Place in oven and watch carefully until melting wafer melts over the pretzel a little and is soft.
4. Remove cookie sheet of pretzels from oven and press Easter M&M's into each pretzel with melted wafer. Sprinkles with Easter sprinkles.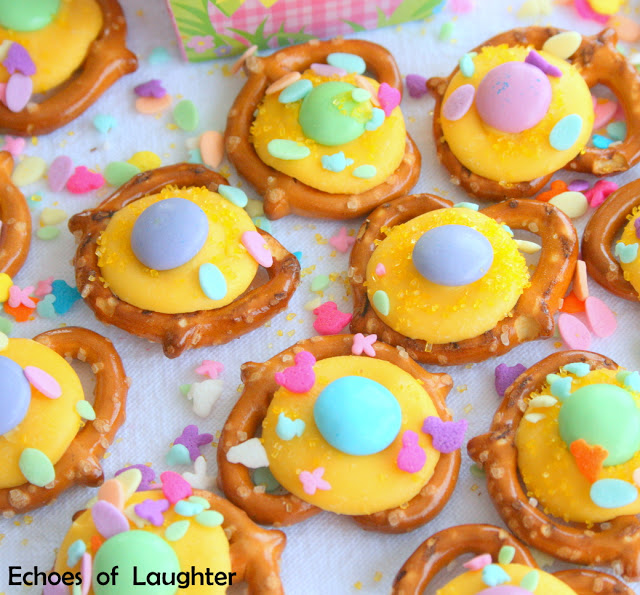 These are the easiest and yummiest treats to make!
Here are some other Easter ideas from Echoes of Laughter for you:
I have lots of fun Easter and Spring projects to share in the coming weeks!
I cannot wait!
Thank you so much for visiting!
If you are looking to be inspired, please visit some of these boards on Pinterest: