I just love this sweet little craft…Chickadee Pencils.
So cute and pretty to look at.
I think I may love Easter crafting more than Christmas crafting because of the beautiful pastel colours…they are so refreshing at the end of Winter.
This project is easy to make and kind on the budget; all of the materials can be found at the dollar store.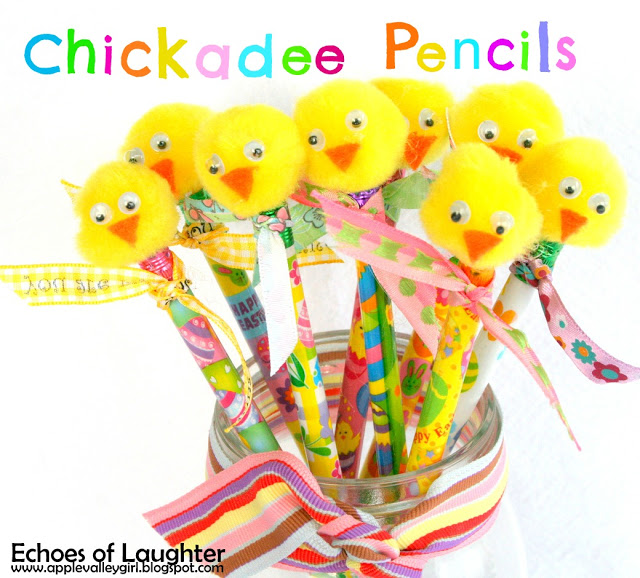 This would be a terrific project to make with a group of little people, or to make for the little ones in your life.
Here is a visual of the supplies you will need: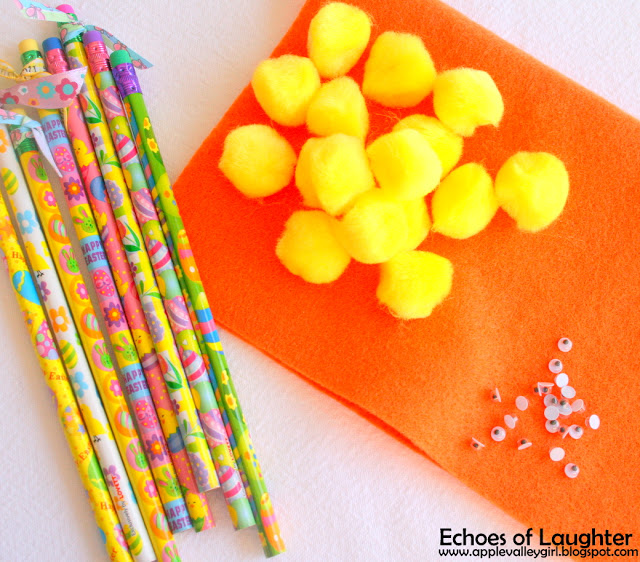 Chickadee Pencils
Supplies:
-assorted Easter pencils
-assorted ribbons to tie around the pencils.
-yellow pom poms
-orange felt
-googly eyes
-hot glue or school glue
Directions:
1. Tie ribbons around each pencil as shown.
2. Using hot glue or school glue, coat pencil eraser with glue and press on yellow pom pom. Let dry.
3. Glue on googly eyes.
4. Cut small chickadee beaks from orange felt and glue on.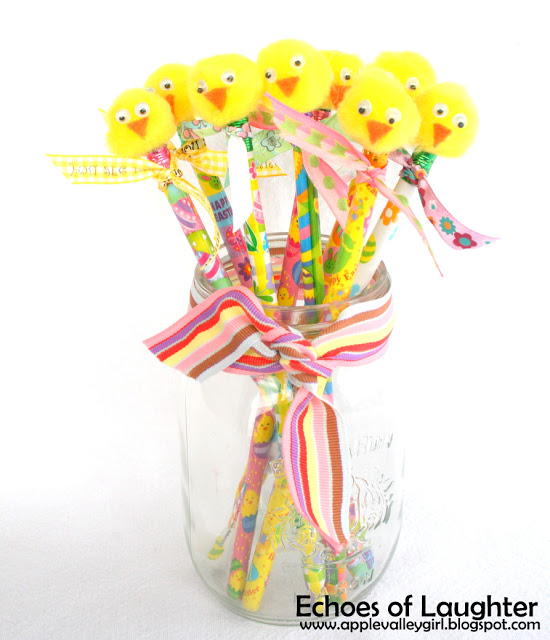 I love, love, love crafting…although I don't do it as often as I used to. My daughter enjoyed crafting all the time when she was younger….she was always colouring pictures, stringing beads or finding something to make with glue and whatever else she could get her hands on.
I miss those days.
But blogging certainly fills that void…it gives me an outlet where I can share fun & creative ideas…and I love that!
Thank you so much for visiting!
xo
If you are looking for more Easter ideas, you may want to visit these posts:
And don't forget to visit these fun boards on Pinterest: