I did a little outdoor decorating today…it was the perfect cold and rainy fall day to do it too!
I put together this vignette by the front door using some fall mums, a lantern, and some pumpkins, etc.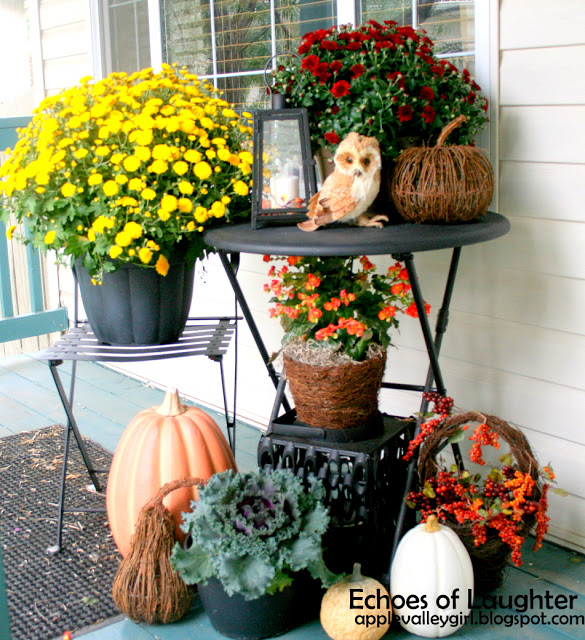 We have Canadian Thanksgiving coming up in October, so it's a tad bit early for Halloween decorations in our neck of the woods.
I guess I'm really for fall now.
How about you? Are you transitioning into a new season yet?