I turned my oven on yesterday to bake my son's favourites….ribs and baked potato and it felt so good to be in the house with some warm & tasty heat and the smell of good things.
As soon as he came through the door after school he asked, "what smells so good?"
And both my kids sat down and had a plate of ribs, baked potato and caesar salad.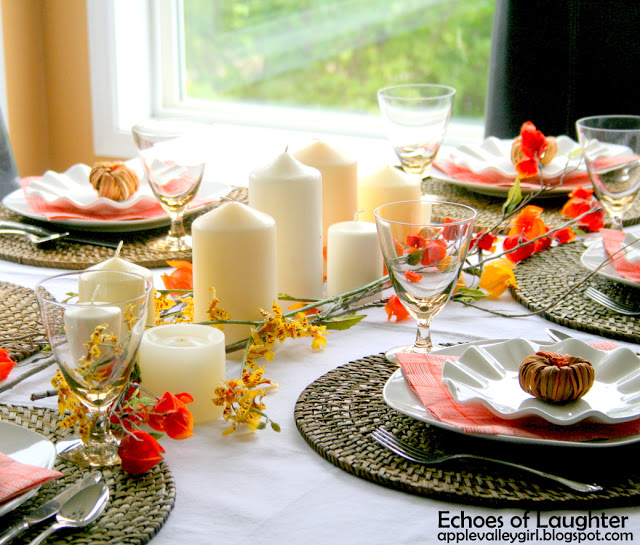 I put together this pretty table for Fall.
I just placed a grouping of different sizes of white candles down the middle of the table and place some fall branches and chinese lanterns around them.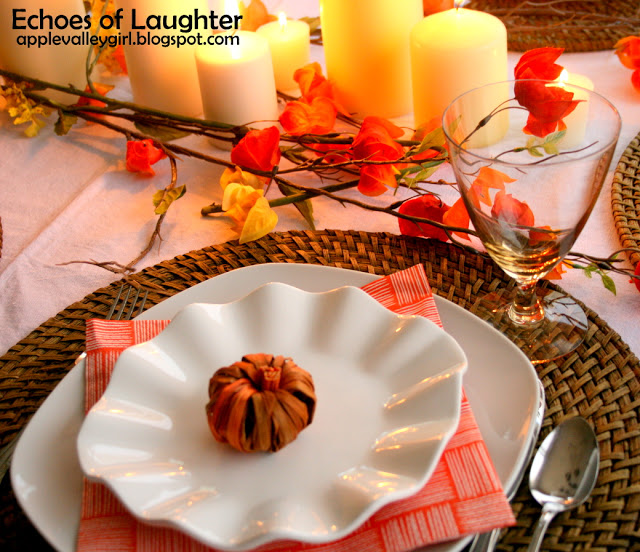 Candles are a wonderful thing to have to decorate with…they go well with every season and colour.
I am still decorating for Fall this week and having so much fun!
Tomorrow is a craft day with a friend…we are working some wreaths for Fall together.
I am so excited to see what we will create!
Thank you so much for visiting me!