Hello Monday! How nice to see you again!
The weather here is beautiful this week even as the leaves are turning colour.
I am working on creating touches of fall around the house still…sprinkling a little bit here and there.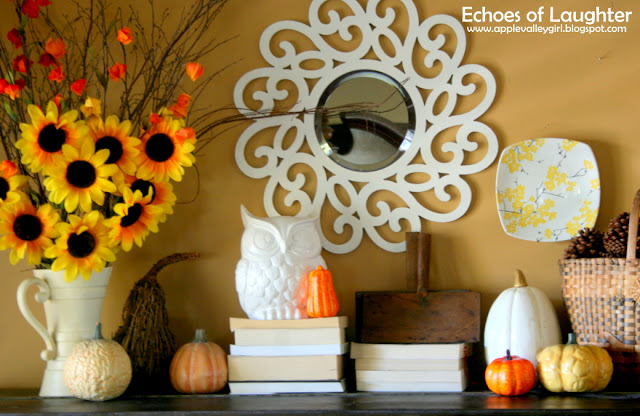 I have to say that the 'mantel' is one of my favourite areas to decorate…even though it takes me a little while to 'play' with it until I get it just so.
This mantel started with the yellow sunflowers….with white and brown as the main colours and some orange added in.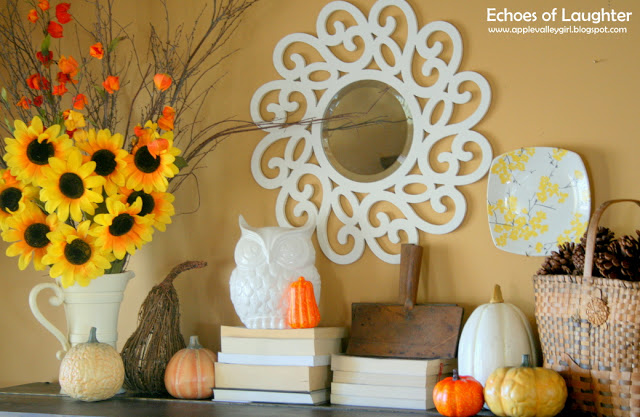 I added in my grandmother's knitting basket filled with pine cones, along with some wool carders that belonged to my great grandparents and are over 100 years old.
I love the mix of old and new together.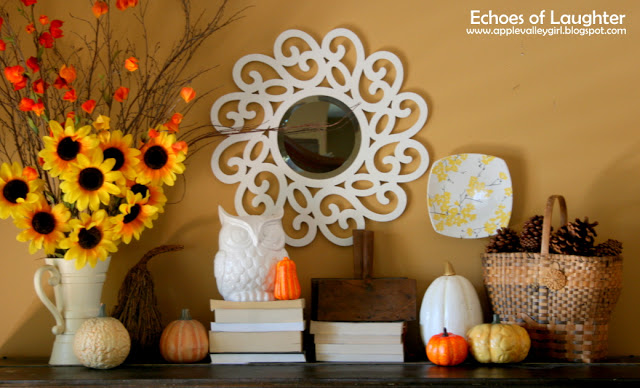 I cannot wait to see all of the fall decorating that will be happening around blogland in the next few weeks.
We bloggers are such a crazy talented bunch!