I can smell it….Spring is just around the corner…just 5 days away.
I'm completely feeling it as I freshen up tablescapes around the house.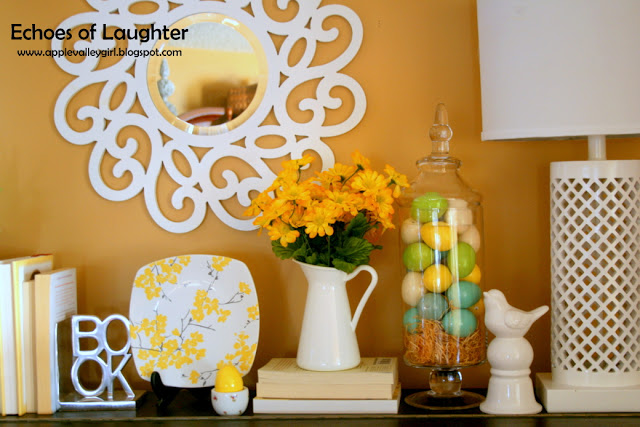 I have loved yellow for years and years….it has always been one of my favourite colours for home decor….as the colour of my walls can attest…painted in 2005.
It is such a perfect herald to spring….sunny days ahead.
I live in Canada's largest most northern city where winter temps can read -40….
so Spring is really something to celebrate.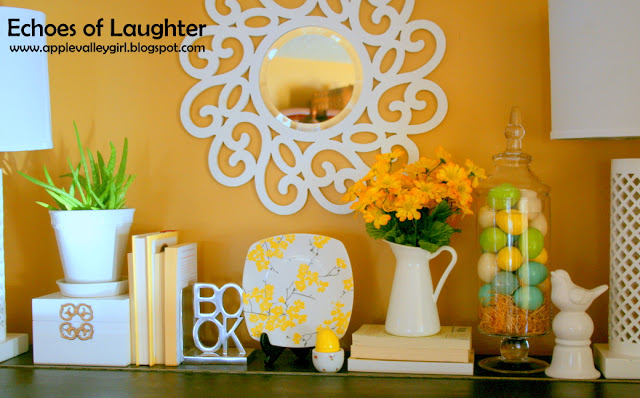 I want to warn you….I have a few yellow projects coming up in the days ahead.
How about you?
What is your latest colour obssession?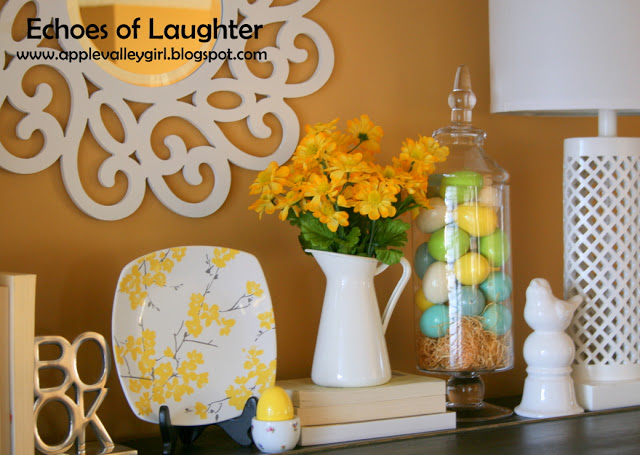 Have you started any Spring projects?
I keep waffling between Spring decorating & Spring cleaning….guess which one is winning?
Love to all!
{Thank you so much for Jamielyn at I {heart} Naptime for featuring this post.You can view the feature
here.}
{Thank you so much to Beth at Home Stories A to Z for featuring this post
here
.}