Next weekend is Thanksgiving…. the countdown is on.
I have planned the menu and bought the groceries for the menu.
Except for the fresh turkey…I will pick that up later this week.
Fresh cranberries for cranberry sauce. Check. I will make the cranberry sauce ahead of dinner by a day or two.
Assorted green and orange vegetables. Check.
Wine. Check
Decorations for the table.
Hmmmm.
I wanted something to leave on the table all this week.
Something natural.
Something simple dimple.
This is what I decided on.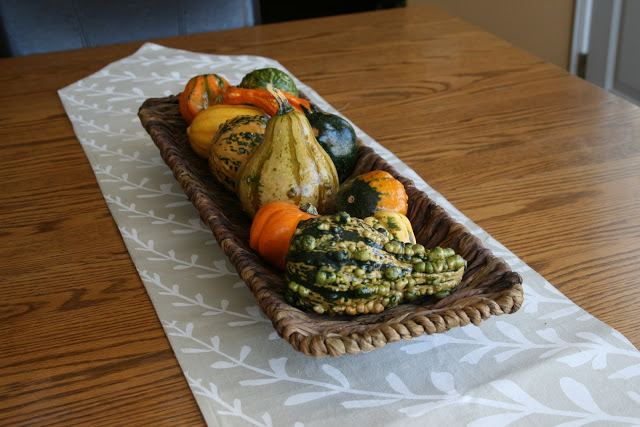 I found these at Superstore for $2.68. I purchased 2 bags.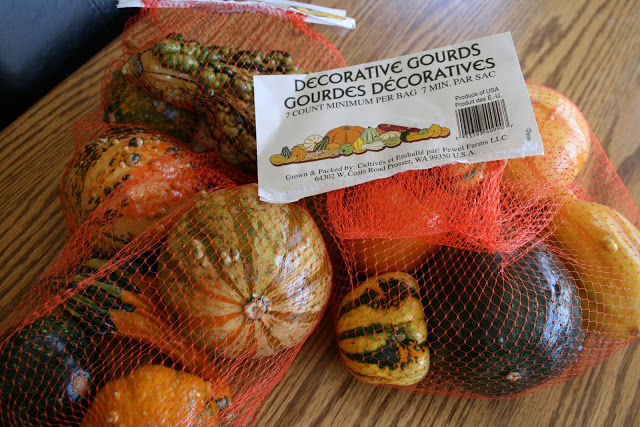 I found this basket~$9.99. It's great because I don't have a basket for french bread.
And we eat french bread a lot.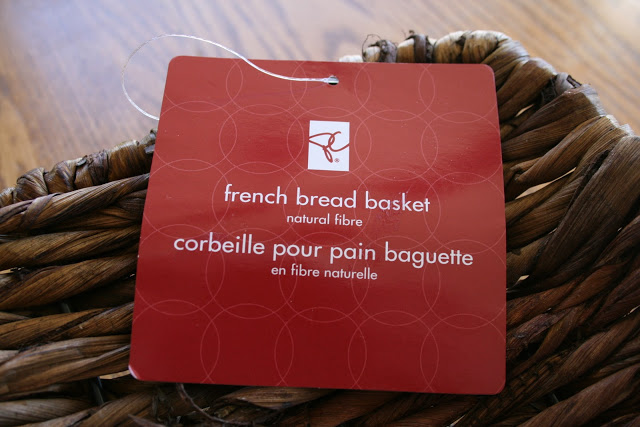 Then I just played.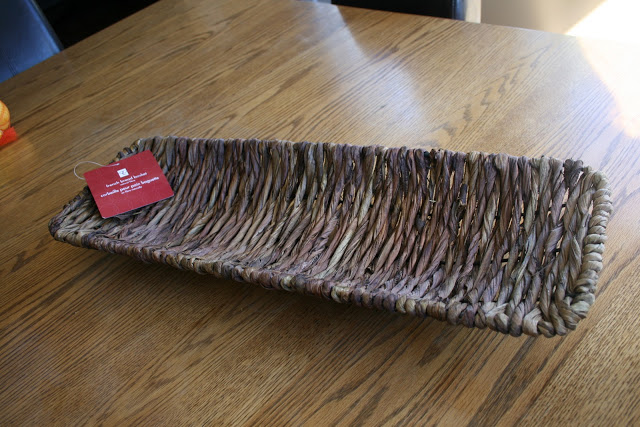 The peanut gallery watches.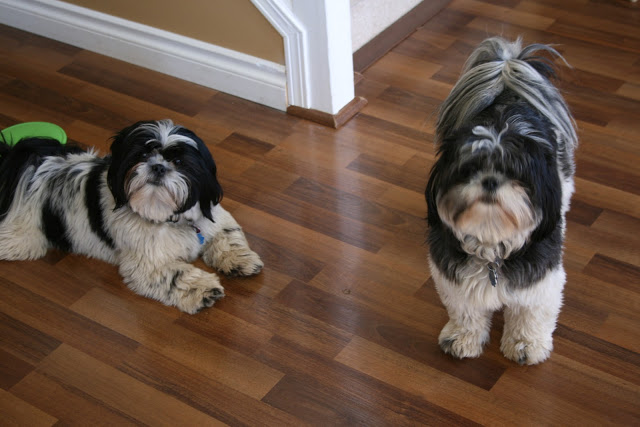 I play around until it looks just so.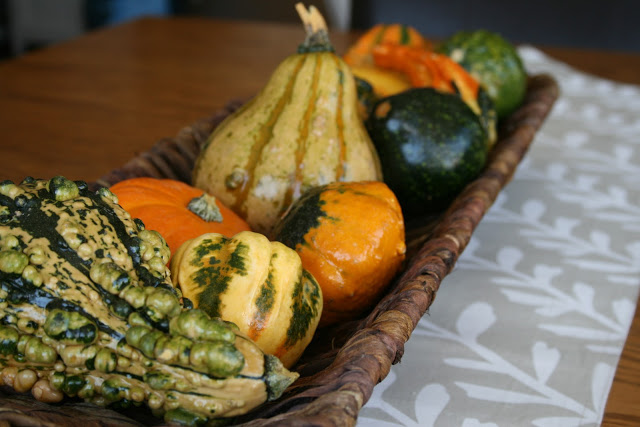 I am thinking that for our Thanksgiving Dinner next Sunday,
I may nestle some votive candles in between the gourds.
Or something else.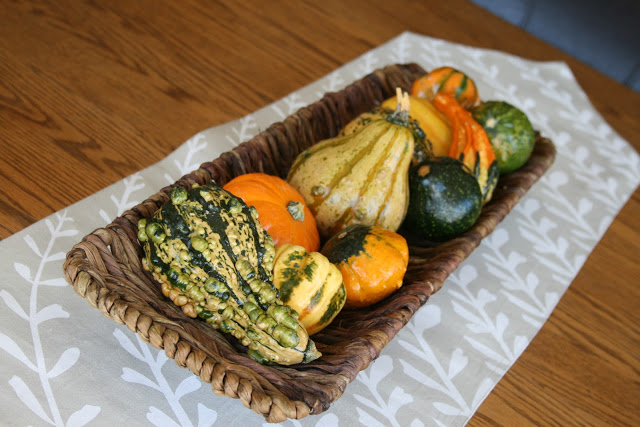 I got a little chuckle when I read on the bag that the gourds came in:
"For Decorative Purposes Only".
I mean….doesn't the green-nubby-warty-looking gourd look especially yummy?