I love parties!
I love blue & brown together.
It's one my fav colour combinations ever.
The one room in my house that needs to be serene and calm is our bedroom.
I want it to be a chamber of peacefulness…not busy or loud….not bright or overstimulating.
Enter a cafe mocha brown on the walls with fabric accents in soft grey blue.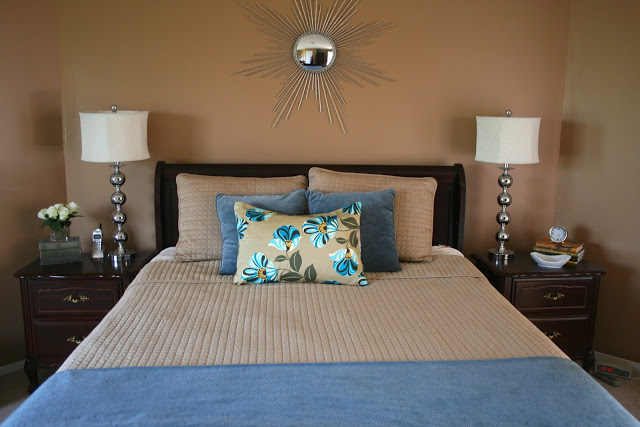 It works for us.
It feels restful.
A respite from busy days.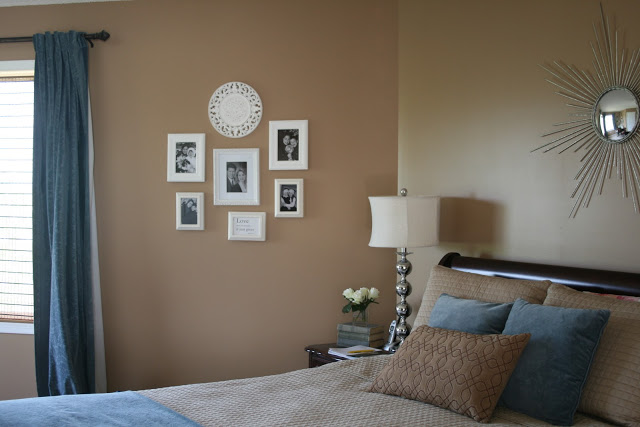 You will probably find blue and brown in every room in my house.
My living room has brown leather sofas with more shades of blue & brown in pillows, picture frames and our cuddle quilt for watching tv.
I made 3 of the 4 pillows you see, along with the quilt on the back of the sofa.
All with Amy Bulter fabrics…her colour combos are so delicious!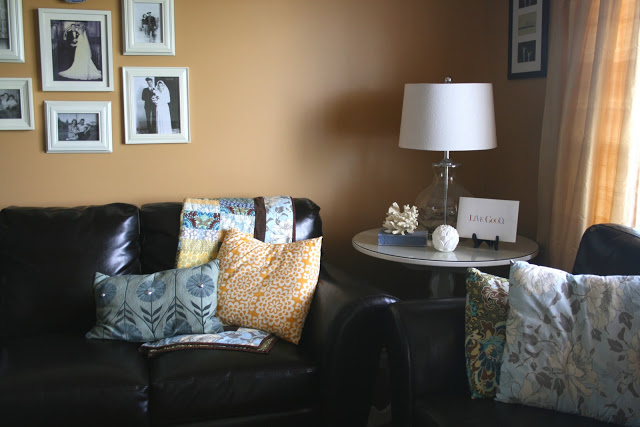 Thanks for letting me share a little of my blue & brown world!
To enjoy more blue & brown inspiration, click the button below and head on over!