I am.
I have to.
The chilly mornings are here.
This is the shelf of the closet in our mudroom.
I sorted & purged.
Then I labelled.
Shipping tags from Staples. Ribbon from my scrapbooking stash.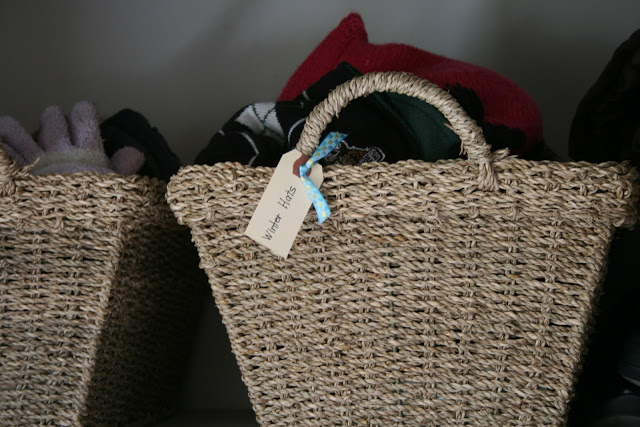 The labelling part is so important!
It keeps people from making a mess while looking for something in a hurry.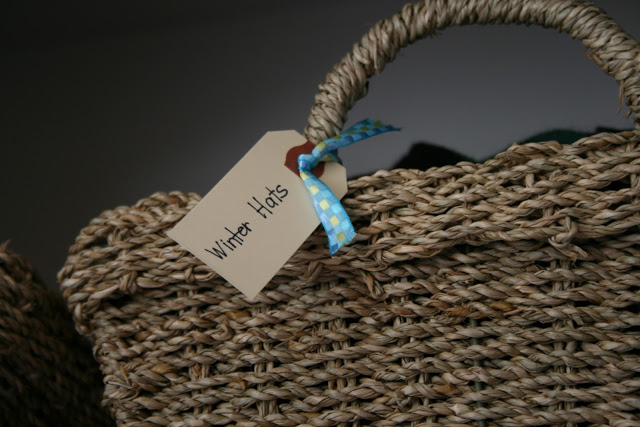 My 'Messy Marvin' likes to wear a tuque to school in the morning when it's chilly.
This helps us to find things in a jiffy.
This post is linked up to: