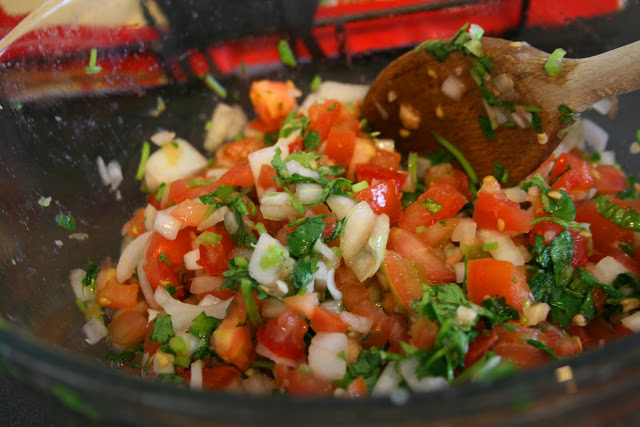 For the last few Saturdays we have been making this dish……the Pioneer Woman's Pico de Gallo.
All I can say is YUM-MEEEE!
Fresh tomatoes, onion, cilantro, jalapeno peppers, lime juice, salt. So good and so fresh.
We made this for dinner on Saturday and had it with bbq'd chicken breasts, french baquette with olive oil and a little red wine. It was so simple and so good. Later on, we had some more pico de gallo with tortilla chips for our movie night. The fresh chopped cilantro makes it so amazing.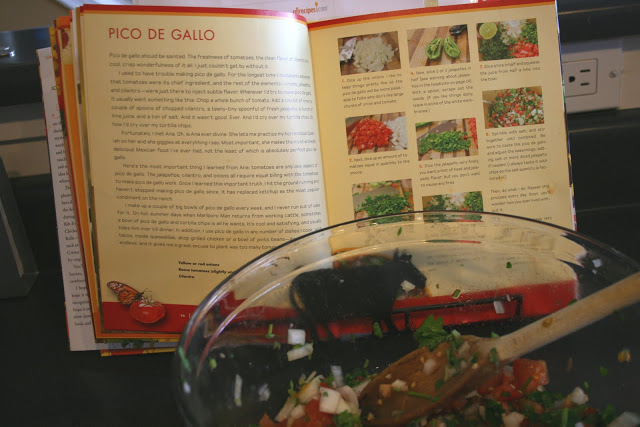 If you haven't tried this recipe, I highly recommend it. I love the Pioneer Woman's cookbook. The step-by-step instructions are so clear and make cooking for my 13 yr. old a breeze! She is making a big bowl of it to take to school for a picnic with her Home Economics class this week.
This recipe is becoming a favorite summer go-to recipe for at home and sharing with friends. And I am feeling the need to grow some tomatoe plants.