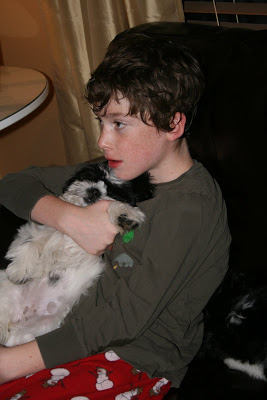 Our little dog Rigley is the most passive little dog. She just lets Tyler carry her around like she is the princess of his castle. Here she is asleep in his arms while he is watching a little TV before bed. I am not really sure who loves who more.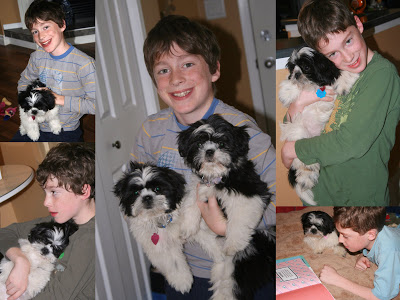 Tyler is having so much fun with the dogs. I can't even begin to tell you how much attention he lavishes on these little girls. He is always playing with them or laying on the floor with them. He decided he should read to them in French so they could be 'bilingual'.
Adopting these 2 little dogs into our family has been a wonderful experience. The kids are learning so much about how to care for and love a pet. Hopefully this adventure in nuturing something purely for love will stay with them as they journey in life.