This frame at Pier 1 Imports had me at "hello".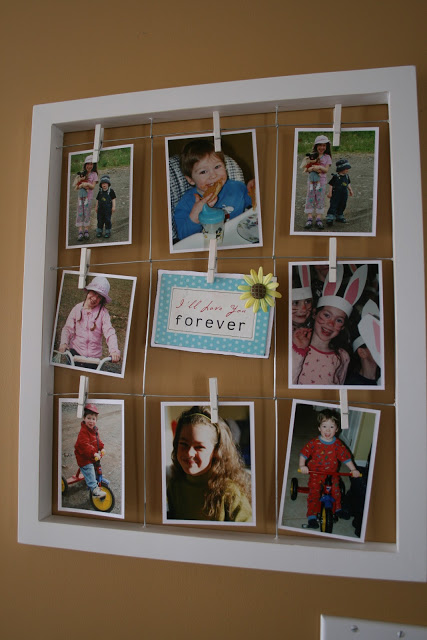 I love how it has a real crafty aspect with the clothespins and wire.
I have seen lots of these around blogland made by talented bloggers, but I already have a long list of projects I am working on, so I chose to purchase this instead.
It was 35% off when I picked it up… which was really helpful.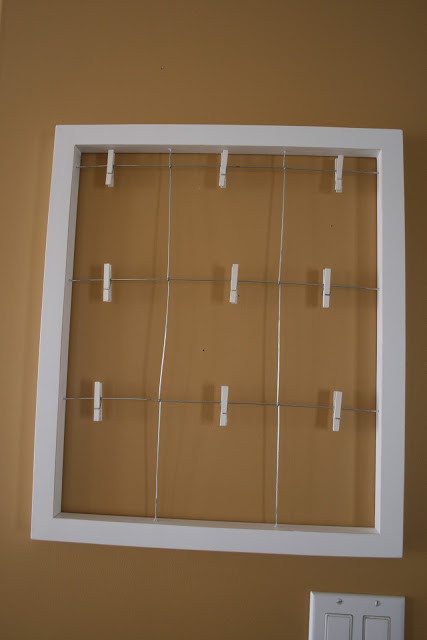 Since I picked up this frame back in March and Easter was around the corner, I decided to fill it with pictures from Easter from 2003 when my kids were much smaller.
I used my scrapbook skills to make a little title for the center slot in the frame.
And I added some tied ribbons for a little more hit of colour.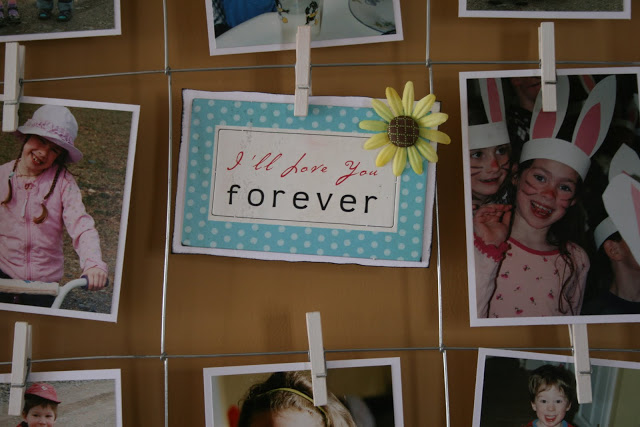 This has been really fun to look at for 2 months.
However, I am getting ready to switch it out to pictures from our recent vacation to Florida.
I really love that the fact that it is so easy to switch pictures in and out with a simple clothespin.
This post is linked to: