Both of my children LOVED, LOVED, LOVED to bake when they were younger! And whether we were making cookies or cupcakes, they loved to help mix ingredients and taste test along the way! Yummy Nummies are the perfect kits for little bakers this season and I have fallen in love with them! What great gifts or stocking stuffers for little people this year!
"With the holidays just around the corner, houses will be filling up with the smells of freshly baked holiday treats. Parents will be baking cupcakes, cookies and other tasty baked goods with their young children looking on or joining them. Now, kids can not only help their parents, but they can also make their own yummy treats in miniature with the new Yummy Nummies.
Yummy Nummies sets come with everything kids need to create fun mini foods from cupcakes to cookies to tasty candy bars without their parents help. Yummy Nummies inspires the bakers of tomorrow giving them the freedom to bake independently and create their very own holiday treats."
I mean seriously…how cute at these amazing little kids? I think I want some just for myself! There are two kits available…Yummy Nummies Cupcakes Cuties Maker: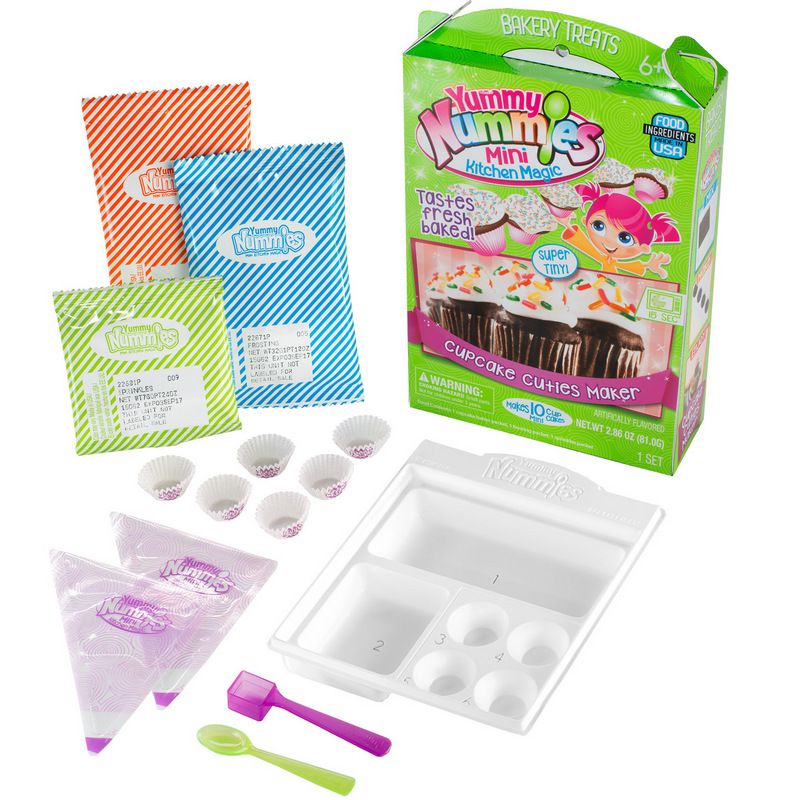 And Yummy Nummies Cookie Creations Maker: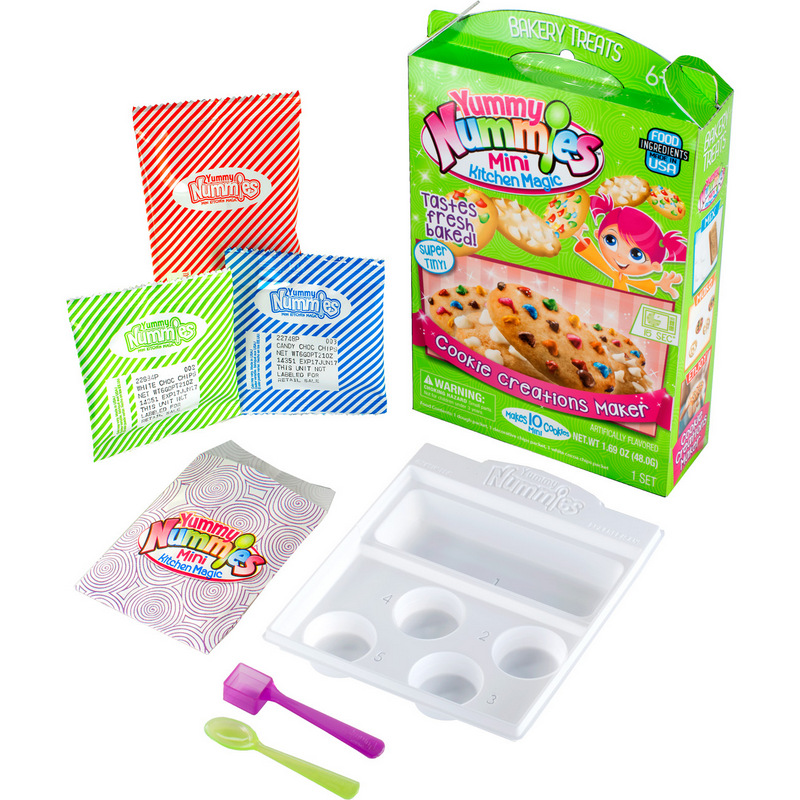 These adorable kids make a wonderful surprise for the holiday when kids are looking for independent activities that they can enjoy without mom or dad's help! It's fun cooking and baking experiences like this that excite kids about learning to make food and help them move on to more complex cooking skills. Cooking is a life skill in my opinion, and anything that can help make cooking or baking fun and interesting so that kids are engaged and want to learn more, is certainly a winner in my books! So if you are looking for something fun for little bakers on your list this year, be sure to check out Yummy Nummies in stores across Canada.