I have to admit that one of my favourite Christmas traditions each year is filling a sock for each of my family members. I love it more than buying presents! Now that I have a teen boy in the house, he is all about body washes and deodorants in the morning because he loves smelling great after a hard hockey practice, so I was so excited to receive some of the latest from the new White Label Axe line to fill his stocking with. Axe White Label offers a complete line of bath and personal care products including shampoo, deodorant, body wash and antiperspirants. Axe is his favourite brand and he is always adding some Axe products to my cart whenever he is with me in a store. My husband loves fresh-smelling body washes and antiperspirants as well, so it really make Christmas shopping easy when both my husband and 14 year old love the same brand!
"Axe White Label Night body wash us designed for an immaculate clean to give you the freshest start to your day. Experience the Night fragrance, featuring a cool rush of grapefruit, lavender, cedarwood and praline notes. The Axe White Label Night body wash will get you clean and fresh so you feel your finest."
Axe White Label also offer a line of dry spray antiperspirants which I know both my son and husband will love!
"Introducing the first ever dry spray antiperspirant line from Axe® — an entirely new way from Axe® to stay dry. Applied to the underarms, this revolutionary new product was specially designed to go on instantly dry with no visible residue, keeping you fresh and protected from sweat for 48 hours. Featuring a cool rush of grapefruit, lavender, cedarwood and praline notes, the Axe White Label Night dry spray will keep you immaculately fresh so you feel your finest."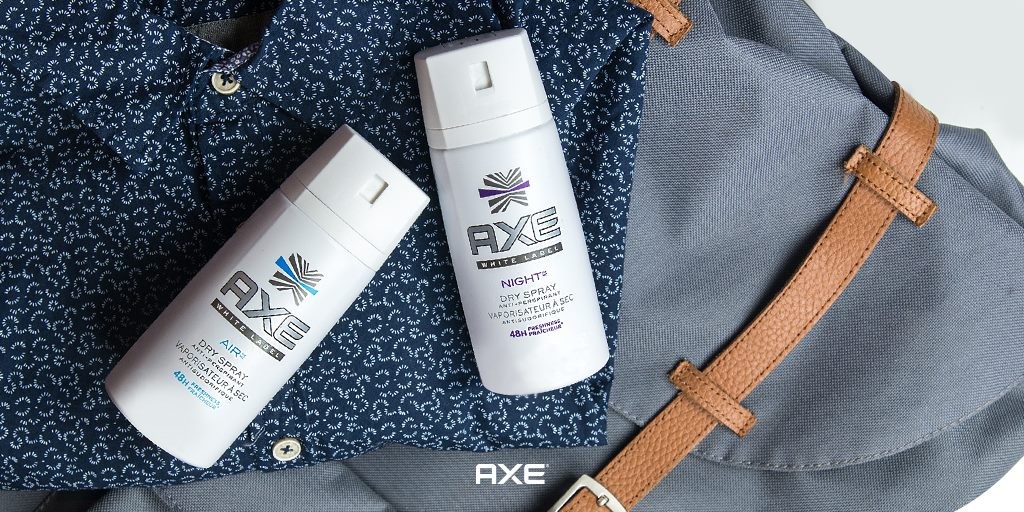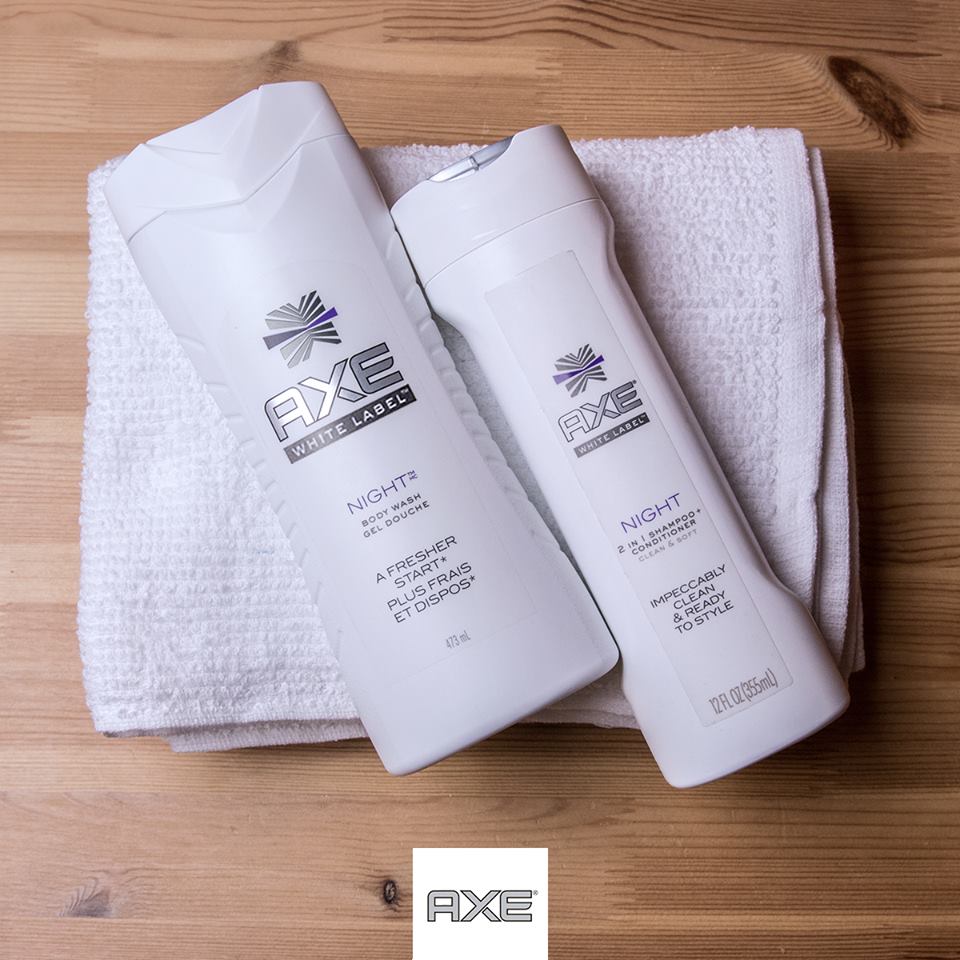 If you are looking for some fun and fresh-smelling stocking stuffer ideas this year, or even a fresh-smelling gift for under the tree, Axe White Label is sure to be a hit for those men and boys on your list!