The Christmas season is a busy time for everyone. With all of the shopping and parties, the last thing anybody should have to worry about is travel. If you are planning on flying to visit family and friends, or just taking a vacation down south, regardless of your destination, you will have to go through security. The Canadian Air Transport Security Authority (CATSA) has a few tips to help families through airport security that are sure to make traveling a breeze.
Here are 10 tips to help you and your family breeze through the checkpoint.
1. Pack liquids, aerosols and gels properly.
Only liquids, aerosols and gels that are 100ml or less are permitted in your carry-on. Place these items in a single 1Lclear, resealable plastic bag so the screening officer can easily see the contents. Any containers over 100ml shouldbe placed in your checked baggage.
2. Know the age restrictions for baby food.
Beverages and food (e.g. breast milk, formula, juice, purées) for children under the age of two are exemptedfrom the liquid, aerosol and gel restrictions. These items should be packed so that they can easily be removed from your carry-on baggage for inspection.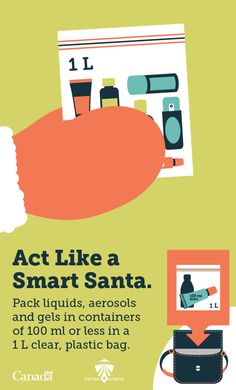 3. Bring solid snacks for the family.
While you can't bring yogurt or peanut butter, you can carry solid food items, such as sandwiches, granola bars and fruit through security when travelling within Canada. You can also bring an empty refillable drink container to refill once you pass through security.
4. Have medications ready for inspection.
Prescription and essential non-prescription medications (e.g. cough syrup, decongestant spray, contact lens solution) are allowed. You can bring them in quantities greater than 100 ml in your carry-on but must show these items to the screening officer for inspection.
5. Leave gifts unwrapped.
If you're bringing gifts, leave them unwrapped as their contents may need to be inspected. During the holidays, some airports offer post-security gift wrapping service.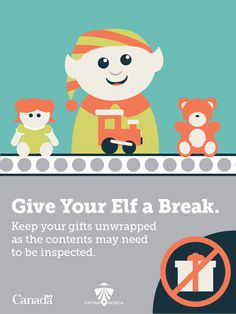 6. Keep small electronics in your carry-on.
Bringing your children's electronic games is a good way to keep them busy at the airport. Small electronic items, including MP3 players (e.g. iPod) and tablets, can remain in your carry-on bag.
7. Dress comfortably.
Make sure you and the little ones can easily remove any bulky outwear including winter jackets and boots with large buckles. These items must be placed in bins provided at the checkpoint for screening.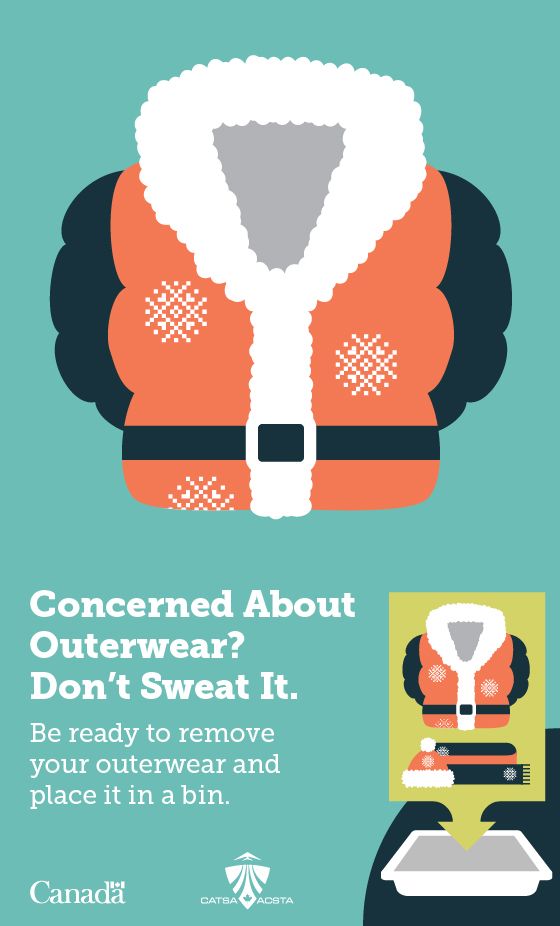 8. Use the Family/Special Needs lane.
Check if the Family/Special Needs lane is availablewhen you arrive at the checkpoint. It's designed toaccommodate larger items (e.g. strollers, car seats) and is best for passengers needing more time or help at the checkpoint.
9. Have your boarding passes ready.
Remember to have all family members' boarding passes ready to present to the screening officer for verification.
10. Contact CATSA if you have questions.
If you need more information, CATSA can be contacted directly at 1-888-294-2202 or via the website: catsa.gc.ca and Twitter: @catsa_gc You can also view great tips on the CATSA YouTube Channel and the CATSA Pinterest Page!
Bon voyage, and Happy Holidays!
Disclosure: This post was sponsored by CATSA. All opinions are 100% my own.