Arriving home after a shopping trip recently, I came through the garage door into the mudroom and I found myself stumbling over an unwelcome pile of shoes. It then became apparent to me that this situation had to change and I had to find another solution for this small room. It seems that this has been the summer for a few makeovers with our new outdoor living room and our front porch. The four year old boy and eight year old girl that moved into this house 10 years ago have grown into big people and those little shoes are now big shoes that don't quite fit in the small mudroom closet anymore. Furthermore, the bench, that at one time held little people who were putting on their winter boots, is now just a placeholder for junk, so it was time for a change!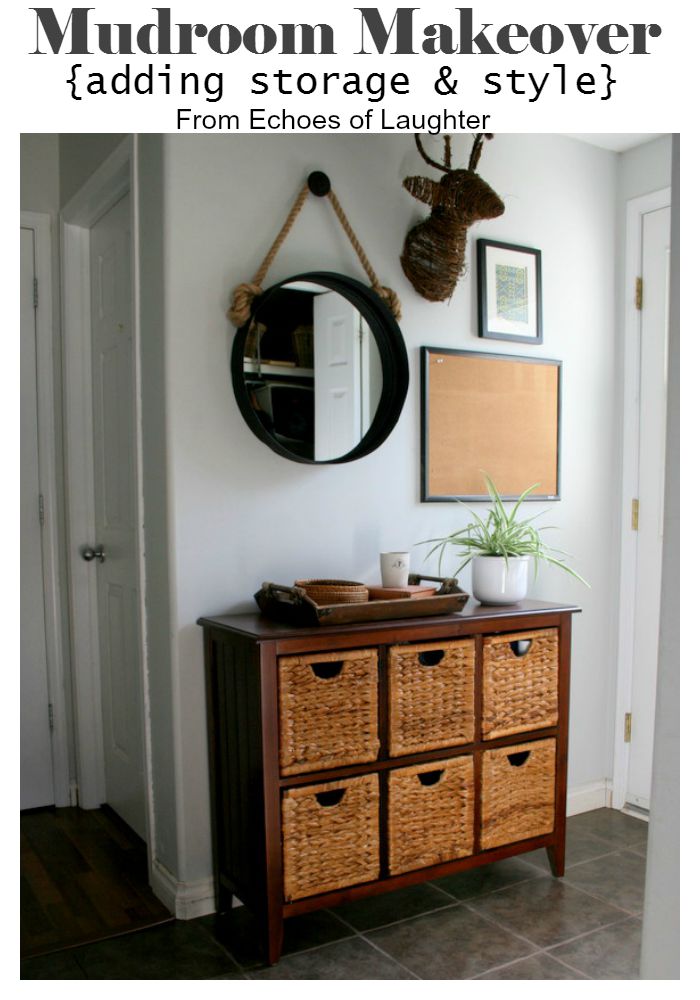 I decided that we needed more shoe storage and I began to search for a piece that would hold shoes, but also looks stylish and maybe provide some surface area that could hold a basket for car keys and a plant. I didn't know really what I was looking for so I began a search when I happened upon this beautiful storage piece at Canadian Tire.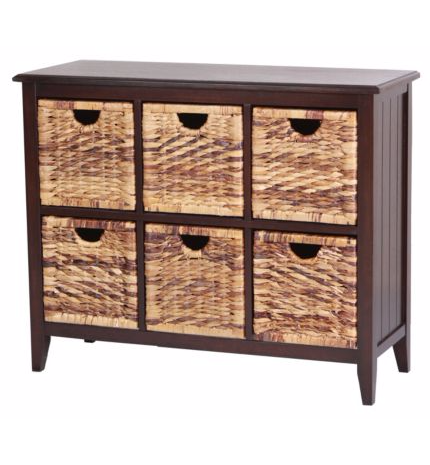 I was immediately smitten with this storage unit. And when it arrived, I was not disappointed. My husband assembled it in under an hour and then moved it into our mudroom. Designed with six drawers, it offers a ton of storage for shoes, winter mittens and hats, summer hats, sunscreen and all of those things that get dumped in a mudroom.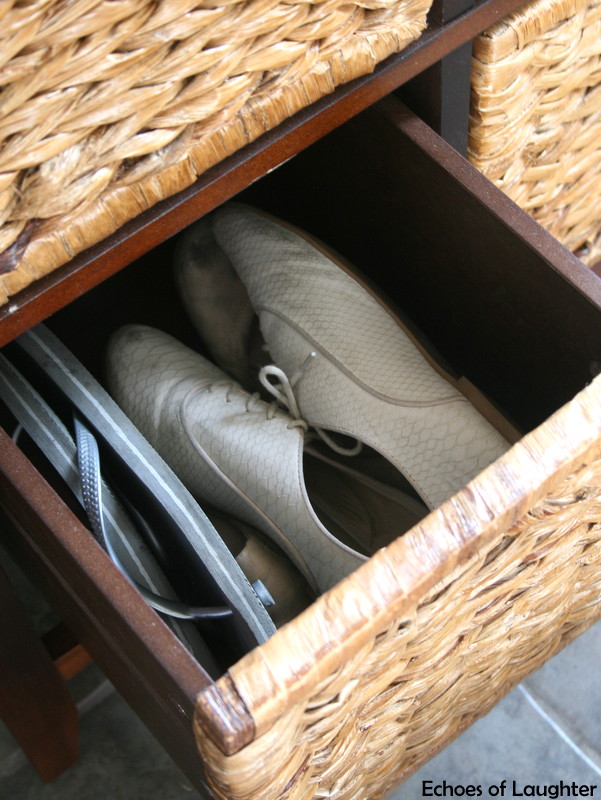 It also offers a great surface area for a drop zone for keys, wallets or other important stuff.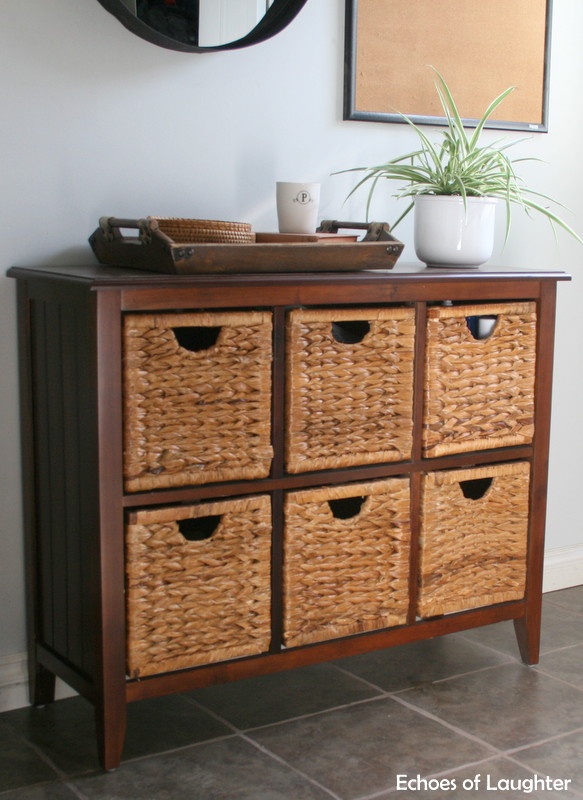 There is enough room for a tray and basket and plants on top, but yet the whole piece is not too wide for a small mudroom area.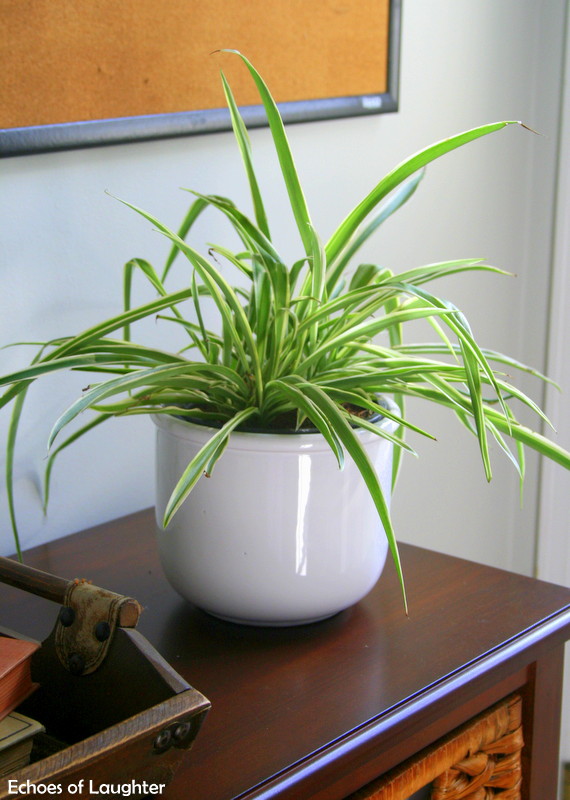 To complete the mudroom, I added a mirror above our new storage piece, along with a bulletin board and a few other pieces for a completely decorated space. I love the result…fully functional and pretty to look at!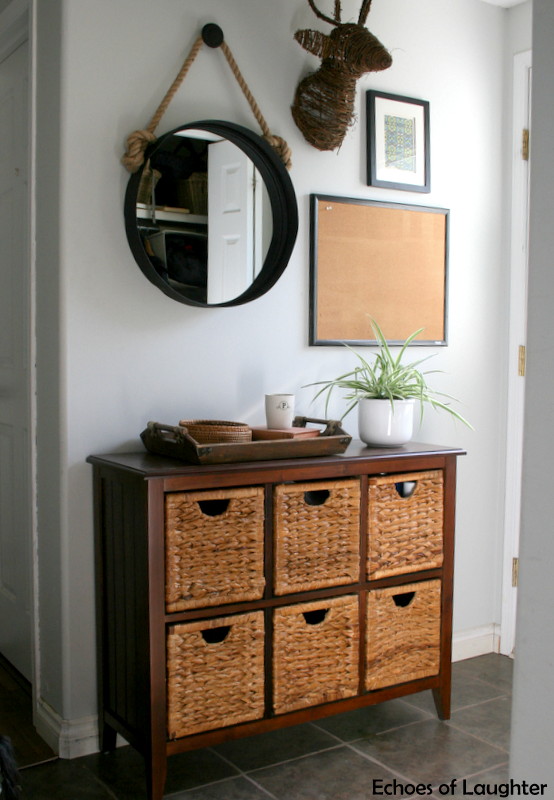 And with one simple piece of beautiful piece of furniture, I was able to add storage and trendy style to our mudroom. I love this little area in our home now. And there are no more piles of shoes to stumble over!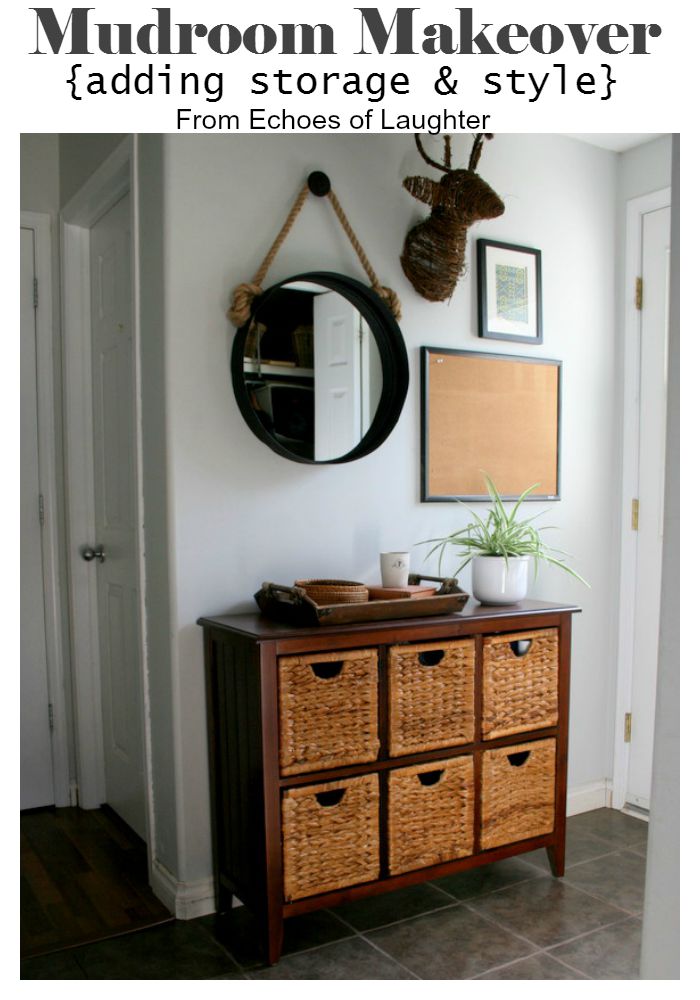 Disclosure: This post was sponsored by Canadian Tire. All opinions are 100% my own opinions and I only partner with brands that I love and use in my own home.