The matter of family finances is an important issue, but with busy family schedules and activities, it can sometimes be the thing that can tends to get out of control or become a bit of a runaway train. A few times a year, I always like to sit down and do an audit of our family finances to see how things are going and if we are meeting our financial goals like saving money for an emergency like an illness or a period of unemployment. With so many other expenses for families such as groceries and clothing for growing children, along with the rising price of gas, it can feel a bit daunting for families to save money for things like retirement, children's post-secondary education and emergencies. However, it is very comforting to have a fund available in case an emergency or crisis should ever hit. Here are 5 ways for family to save money for an emergency.
1. Budget. Budget. Budget.
The importance of a budget for families cannot be stressed enough. A basic step of writing down income and expenses is a great place to start, and then making a conscious decision to put money aside in a bank account for an emergency is a great way to start. Many banks also provide the option of automatic payments to accounts so a regular deposit into an emergency account can be scheduled.
2. Trim Your Monthly Expenses.
It's a great to look at all the household expenses a few times a year to see where extra money can be saved by changing or cutting monthly expenses. A few years ago, our family saved some money by changing cable companies and subscribing to a different cable package. Also, I recently took advantage of a special savings by bundling our gas and electricity, and that freed up more money for us to divert to our emergency account.
3, Skip Buying Groceries For A Week.
Yes, I said skip buying groceries. Why? Because many of us have more than enough food in our pantries and freezers to sustain us for a week of meals, yet we continually buy more each week. I actually took my family to a 2 week grocery buying schedule because I find when we buy groceries every two weeks, we waste much less and throw away very little. When you skip groceries for a week, divert this money to the emergency account so it can build up a little faster than normal. If you can't skip groceries for a week, then try buying half of the usual amount or only buy fresh items like milk and produce and eat from the freezer and pantry for the rest of the week.
4. Get Rid Of Expensive Car Payments and Gas Bills.
2 years ago, my husband and I took a serious look at our bills and realized that his SUV was costing us some serious money each month, both in payments and gas. After much talk, we decided that we really did not need that size of a vehicle and we got rid of it and bought a much smaller commuter vehicle for him, thus saving $300 in payments each month and more than $180 per month in gas for his travel to work. That was more money that we were able to divert to our emergency fund. Best. Decision. Ever.
5. Stop Eating Out.
Have you ever watched the Canadian show called, 'Til Deb Do Us Part' with Gail Vaz-Oxlade? She is a master at helping couples reel in debt and take control of their money by teaching them new habits. I have watched a great many of these episodes, and one thing that she always recommends couples to do is to stop spending money by eating out. Most couples are shocked when she tallies up the bill for a month of eating out. Eating out can cost hundreds of dollars each month if no one is paying attention. When you stop eating out, not only do you save money, but you eat healthier as well. If is so worthwhile to meal plan and learn basic cooking skills. When the bill for eating out is reduced, this also frees up money each month to build that emergency fund.
What do you do when an emergency hits and there is not enough money in the emergency account to cover it? There are some short-term borrowing solutions that are available, even if you do not have a good credit rating. Sometimes life happens, and people end up with bad credit ratings because of a divorce, an illness or car accident, where payments were unable to be made, or just a youthful bad decision. I have seen it happen among my own group of friends. DMO Credit is recognized in the industry for its safe and responsible approach for short term loans. Short term loans are sometimes necessary, and when an emergency arises, it is better to deal with a trusted company. They can offer short-term borrowing solutions from $300 to $1000.With online bad credit loans in Montreal, Toronto and many other cities in Canada, you can get the money you need, regardless of your credit situation. They offer a fast and easy application process, same day deposit and 3 months to pay. Emergencies requiring loans happen to all sorts of people…as the average income for a DMO Credit client is $55,000, with more than half of clients(55%) having at the minimum a college education.
With many families experiencing all kinds of life events, it helps to have solid budgets and financial goals in place to handle any emergency situation that might arise. However, when all else fails, it is comforting to know that there are also some other options available, if needed, to help a family or individual over a rough patch in life.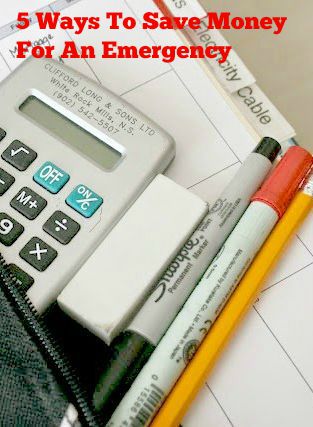 Disclosure: This post was sponsored. However, all opinions are 100% my honest opinions.