This week I finally got to decorate a 'room' that I have been dreaming about for years…our pretty new outdoor living room! As you may remember, I have shared our outdoor dining space and hostess station, but there was still a space that I have wanted to make into a comfortable sitting area for visiting, conversation or reading. I have been looking for a patio set since forever, but I could never find a set that fit our space or budget…until I found this amazing set from Best Buy which I made into the perfect cozy corner for lounging and hanging outside!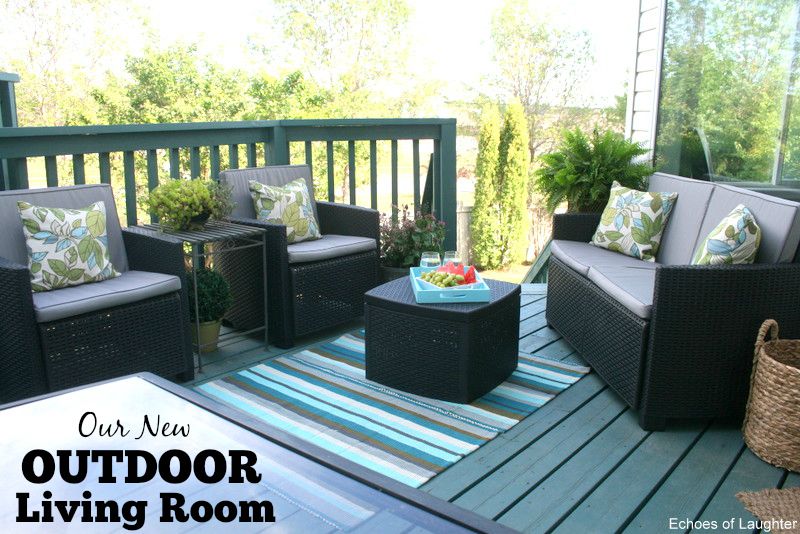 Once the set was ordered, it arrived within a week and my husband assembled the pieces easily in half an hour. This set includes 2 lounge chairs, a side table and loveseat. The size and scale is absolutely perfect for a smaller space deck like ours, or for a balcony or terrace for an apartment or condo. We love this two-seater loveseat. It's perfectly cozy for two people who like to sit together even after 20 years of marriage!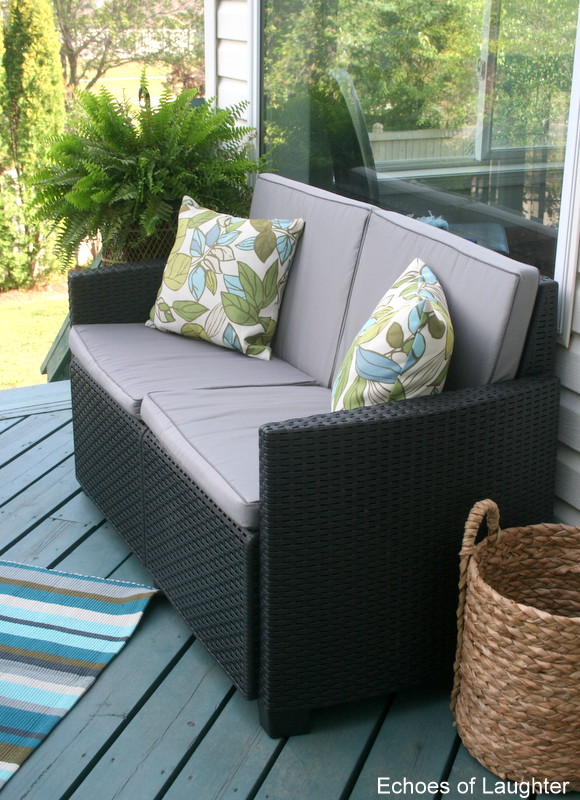 The two lounge chairs and side table, along with the loveseat. make the perfect small scale conversation area for enjoying long summer evenings.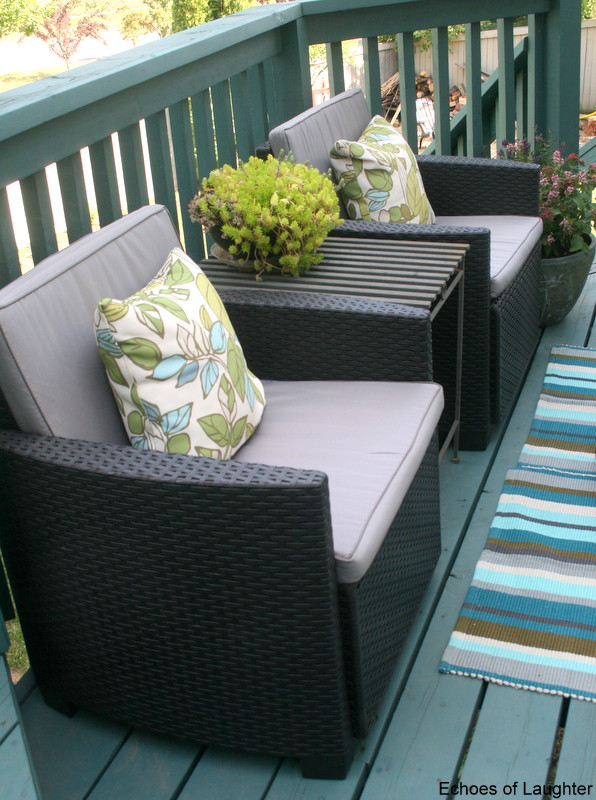 The side table is very multi-functional as it can act as a foot rest or coffee table and it is large enough to hold a tray of delicious drinks and snacks that summer lounging requires.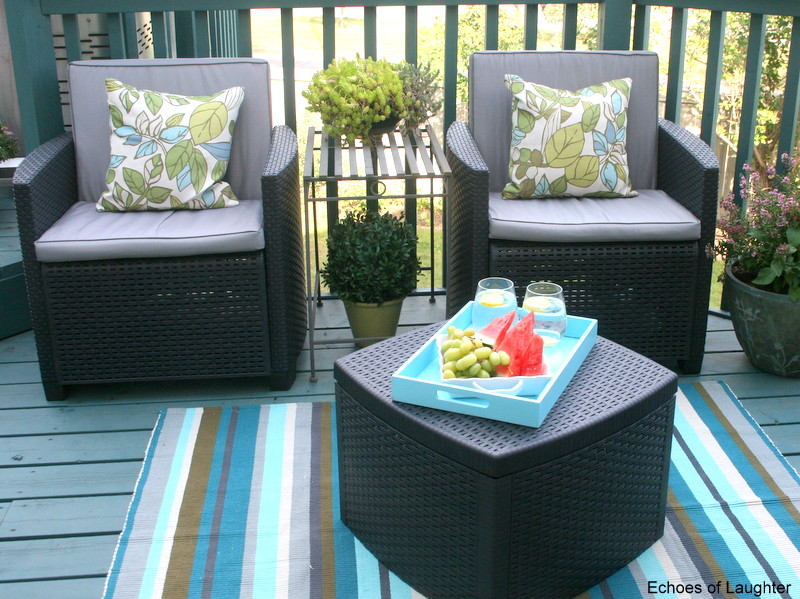 You may remember a few years ago, I shared our complete deck makeover , which included a fresh coat of paint. While the dining area has been the main area defining the functionality of this space, we really wanted a nice area just for lounging.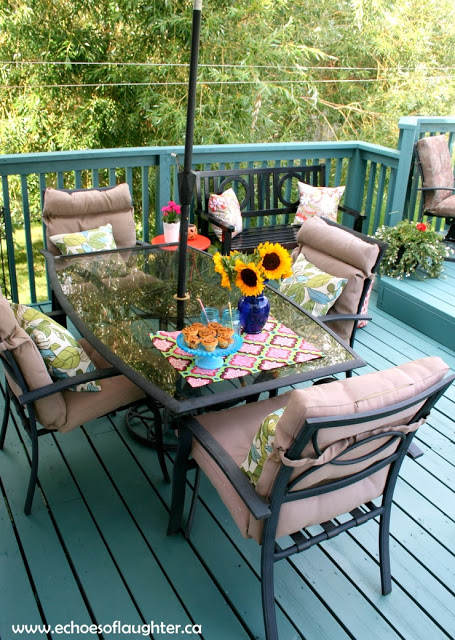 Now we are so delighted to have just that! We really needed a patio set that did not require a lot of space, but was still comfortable and pretty to look at. and this set was definitely the answer! I love how adding some outdoor pillows and a small rug that I already had to the new patio set defines the space as the perfect outdoor living area that fits seamlessly with our black dining set, giving our deck great flow from dining space to lounging space.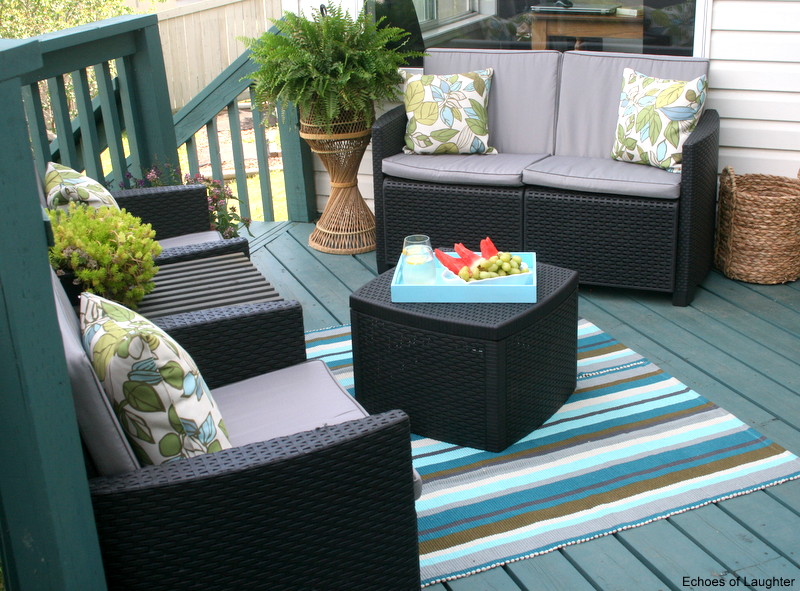 I also added a basket to hold magazines and newspapers, along with pops of green in the form of plants. A Boston fern and some succulents make it feel like a completely decorated space and give it a wonderful tropical feel.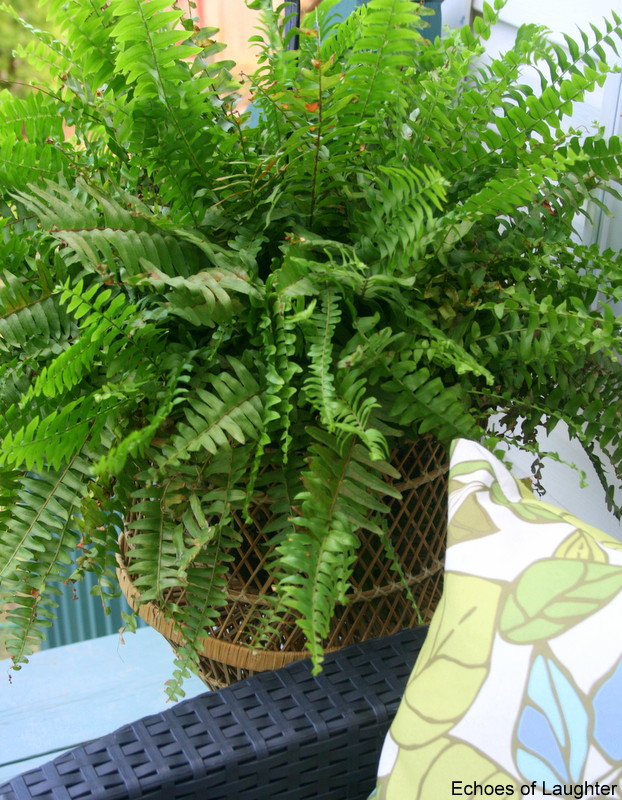 I love the black resin wicker construction of the set for it's durability for multi-season weather, along with easy care…just clean with a soft, damp cloth. Easy cleaning, durability and care are important features for outdoor furniture.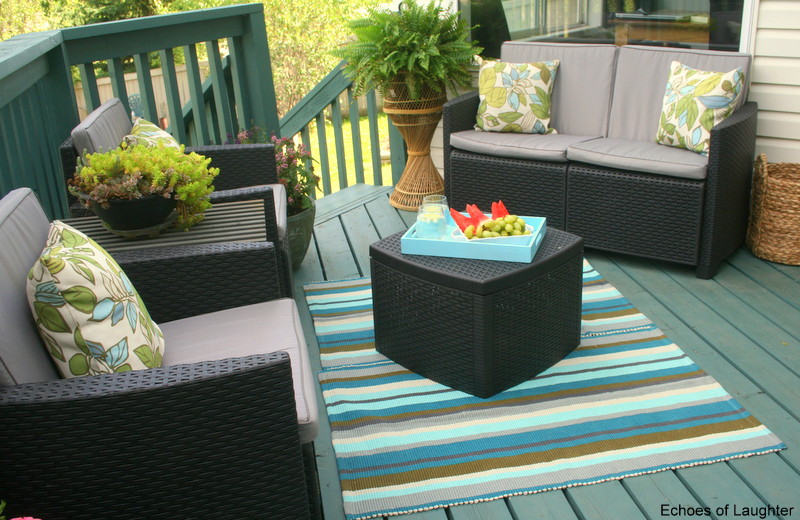 As soon as the new patio furniture hit the deck, my husband and I were out here lounging with a drink in hand for the rest of the afternoon. As the afternoon wore on, we added some ribs and potatoes to the grill and kept an eye on things from the cozy comfort of our new outdoor living room while we listened to some music and relaxed. It is just like having a cottage to enjoy…but from the comfort of our own home!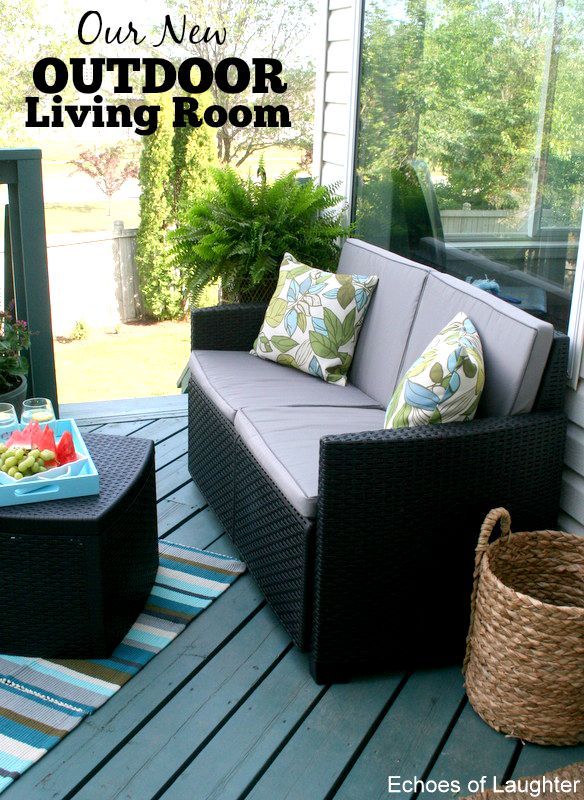 Looking for more outdoor inspiration?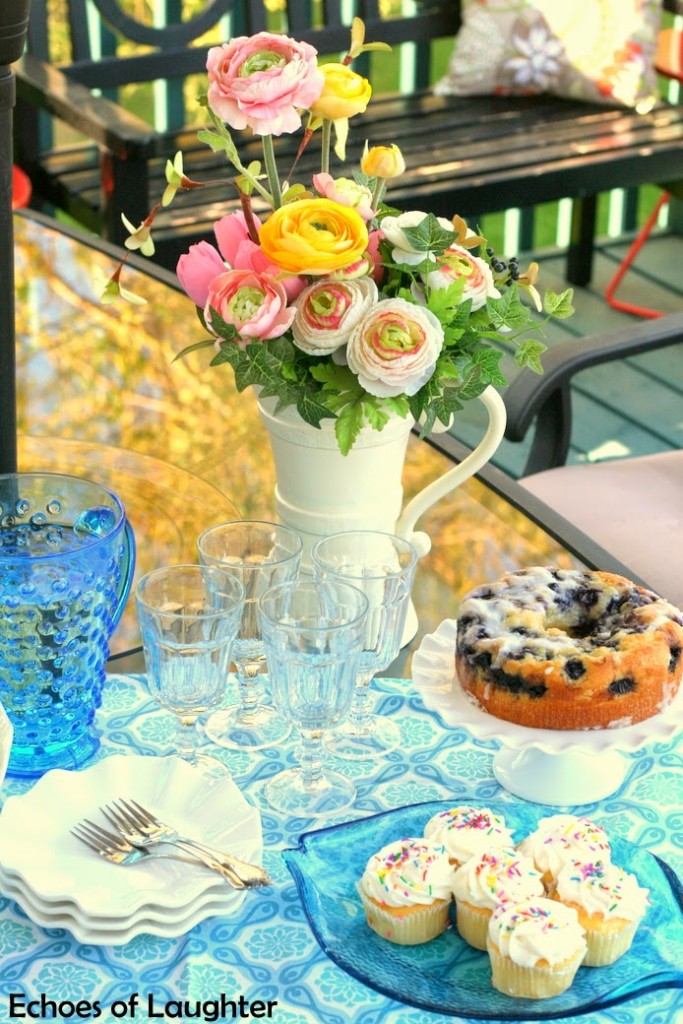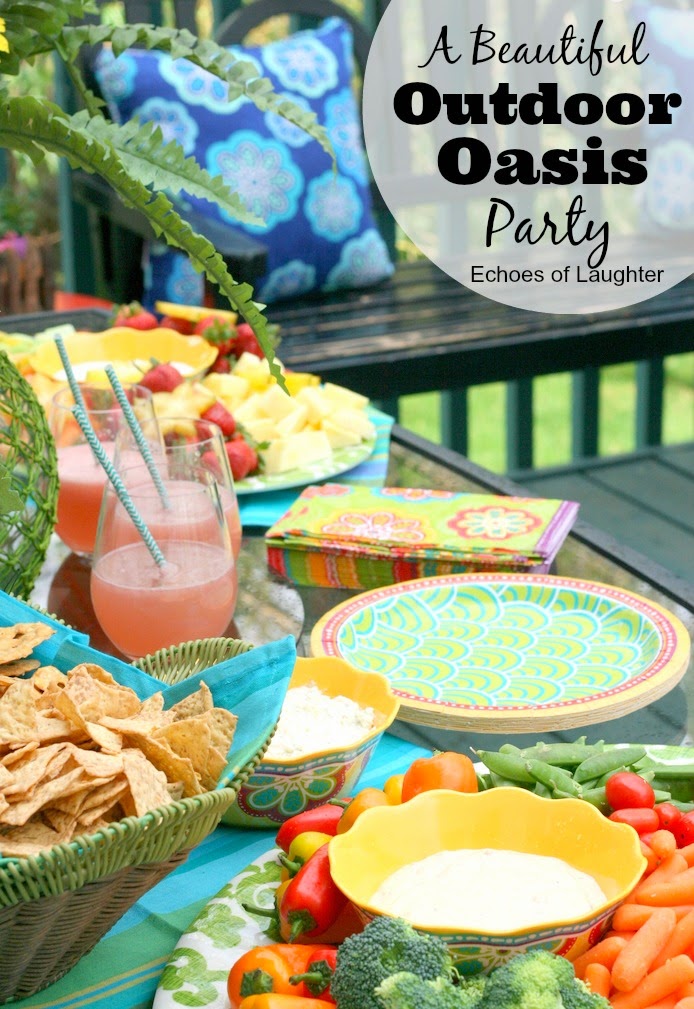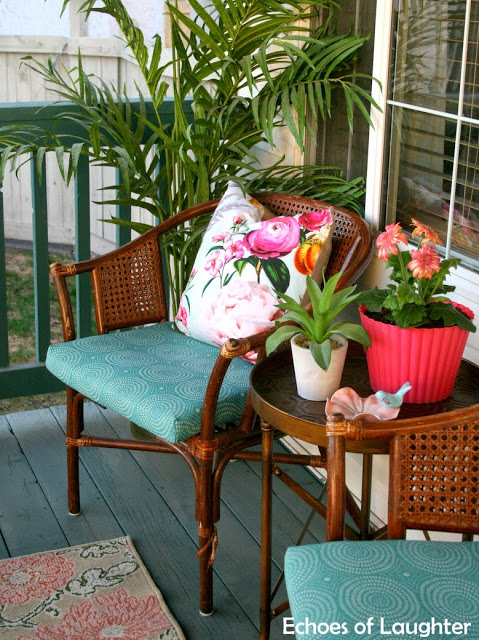 Thank you so much for visiting!
Disclosure: This post was generously sponsored by Best Buy Canada. To see more of the many things that Best Buy Canada offers, please visit their website HERE for easy online ordering.