As anyone who has watched all the wonderful home decor shows knows….beautiful lighting can make a room absolutely shine! Sometimes a new light fixture can instantly refresh a room and make it feel updated, on-trend and luxurious, without even changing anything else. So in light of that, no pun intended, I have put together a collection of 18 beautiful indoor lighting ideas for making any home feel brighter, stylish and up-to-date. I would even say that next to painting a room, it can have the biggest impact on a space for a relatively small investment. We recently added a hanging black pendent in our entryway, and it made such an impact in giving our home more style and panache.
A big trend in lighting recently has been the industrial, retro or vintage look. Here are some amazing hanging lights, chandeliers and pendents that I think would look wonderful in any home that is trying to create the industrial/retro/vintage style. The larger hanging pendents would look great in kitchens, above islands or dining tables and in master bedrooms. The single hanging pendents would look amazing in foyers or entries, above kitchen islands and in any space where a smaller lighting option is required.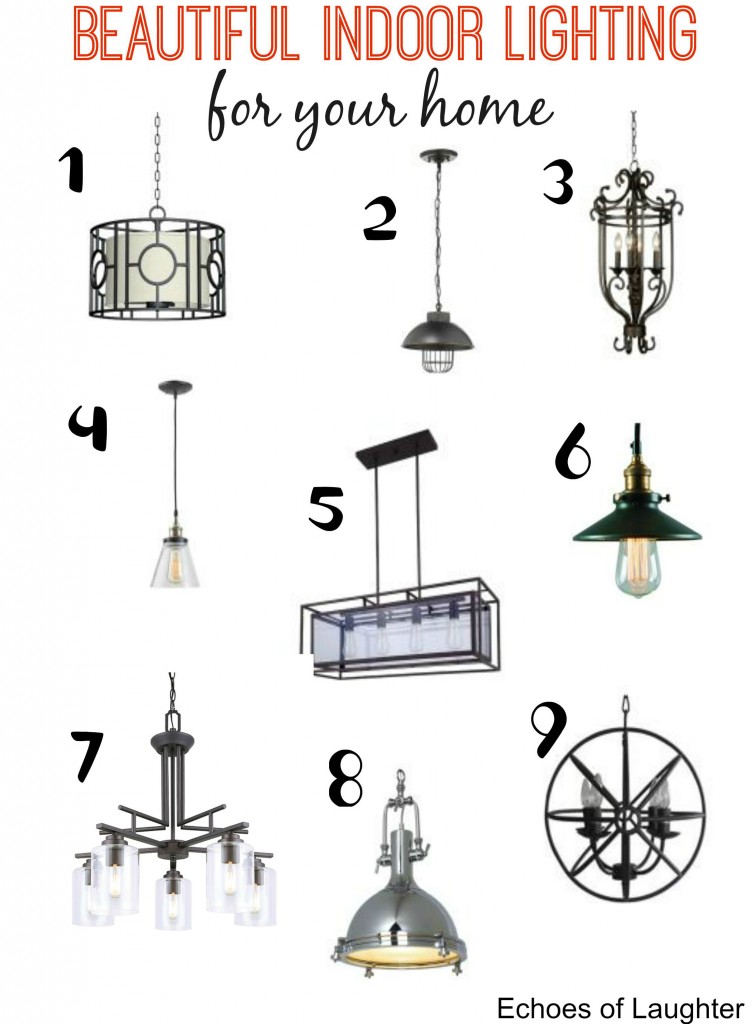 If your style is a bit more light and airy, and you prefer white, modern, feminine or reflective finishes, the the lighting choices below are perfect for updating those kinds of rooms and spaces. The larger pendents and chandeliers are wonderful choices for kitchen islands, above dining tables, in entries and in master bedrooms, while the single hanging pendents are perfect for smaller scale entries or foyers, above kitchen islands and any space where a smaller hanging pendent is required.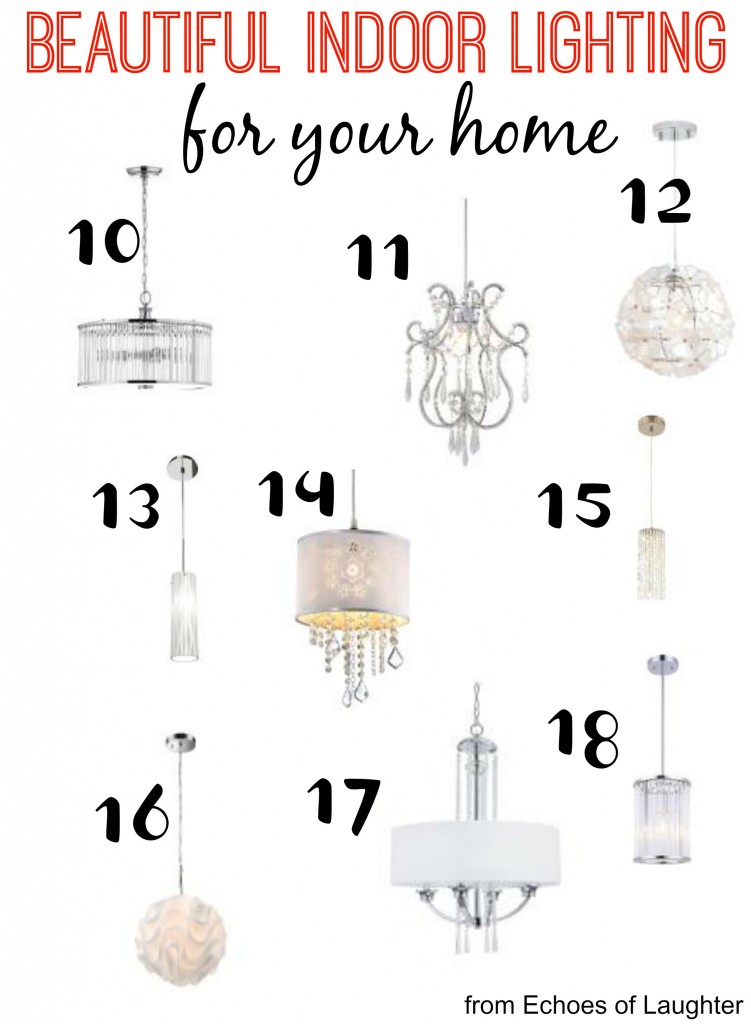 Adding lighting to a space is like adding jewelry to an outfit…it is the final touch that pulls everything together and makes everything around it look better than ever! And best of all, changing a light fixture is something that can be done in less than 1 hour, with the help of an electrician of course! If you are considering updating a room, changing out the light fixture might be the perfect solution for a fresher and more current look!
Where to find:
1-Three Light Pendant//2-Angelica Pendant//3-Savoy Chandelier//4-Edison Pendant//5-Four Light Pendant//6-Vintage Pendant//7-Montebello Pendant//8-Projector Pendant//9-Globe Pendant//10-Metz Pendant//11-Corali Chandelier//12-Uberhaus Single Pendant//13-Incisco Pendant//14-Uberhaus Pendant//15-Alcalina Pendant//16-Layla Pendant//17-Naples Chandelier//18-Metz Single Pendant
Disclosure: This post was sponsored by Rona. However, all opinions are my 100% honest opinions.