One of the things that I cherish most in life is my role as a mother. My role is not only to love & protect my children, but to help guide and nurture, and send them off into the world as caring, responsible and productive individuals. My kids are now 14 and 18 years old and even though my daughter is in University, I still treasure those fleeting moments when I get to nurture her as a young woman. One thing that I have discovered is that we never stop being mothers to our children. I feel so very fortunate and grateful that I have never had to worry about food or shelter for my children. I could not imagine having to worry about providing a meal or safe shelter to protect them from harm's way, unlike mothers in other part of the world. That is why I love the various World Vision initiatives that help communities and families in need all over the world.
I am a huge fan of the BBC-produced show, "Call The Midwife", which is based on a real mid-wife's experiences. Set in the poor east end of London, England in the 1950's and 1960's, a new story unfolds each week as the nuns and mid-wives work hard to help mothers, from all walks of life, give their newborn babies the best start in life with a "delivery pack" and kind, loving attention. This show is constant reminder of how important it is to help new moms and babies have a healthy start. I love helping new moms and whenever there is a new mom in my life, I always deliver a hot meal, baked treats and gifts for the family. I also deliver hugs…lots and lots of hugs.
Mother's Day, to me, is about celebrating the role of mothers everywhere. I would gladly give up any gift of chocolate, jewelry or flowers in order to give new mothers and babies in other parts of the world a healthy start. As any mother knows, having a new baby is a joyous, but extremely overwhelming event. World Vision, with their Healthy Mom & Baby package, aims to protect and provide pregnant moms with things like prenatal vitamins, a safe birthing kit, a blanket, workshops on the safe delivery of her baby and more. Furthermore, for every gift of a Healthy Mom & Baby package of $100, the Canadian Government will match and multiply this gift by 2, so this gift can help up to 3 mothers and babies.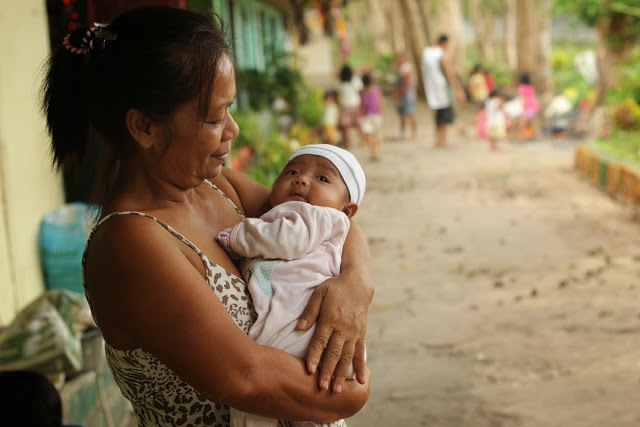 As I look around my home, I realize there is nothing that I need. I have a happy, healthy family and that means the world to me. This year, I want to start a new Mother's Day tradition by giving help to new moms and babies in need. I really cannot think of a more beautiful gift to give. I love how World Vision makes this kind of giving so easy…simply visit their
website
and choose a gift for Mother's Day. All gifts include a free greeting card that is either mailed or emailed to the recipient.
In addition to the Healthy Mom & Baby Package, there are 4 other World Vision gifts that would make wonderful Mother's Day gifts by giving back to moms and girls globally including: Educate A Girl, Start A Business, Stylish Cuff Bracelet and Two Hens and a Rooster. Each of these gifts help moms and girls in need support a dream, acquire skills and provides security for their families.
To learn more about World Vision, please visit
www.worldvision.ca
and follow them on Twitter at @worldvisioncan
Disclosure: I am a World Vision Canada Mom working with Thrifty Mom Media to tell this story, and as such I am compensated. My opinion is all my own.