You know that old children's song, "And the fork ran away with the spoon?" Well. I really think we have been lied to all these years. I am pretty sure that the fork ran away with the cheese. I mean, who would want to run away with a boring old spoon when you could have cheese? If there is one ingredient that I can count on that my whole family will love…it's cheese. I don't even have to think twice about sprinkling cheese into any dish because I know that it will be loved and swooned over. Sometimes, when I feel like I am making the same plain old tired meal yet again, I just have to add some cheese and presto…I feel like the dish is immediately more interesting and flavourful.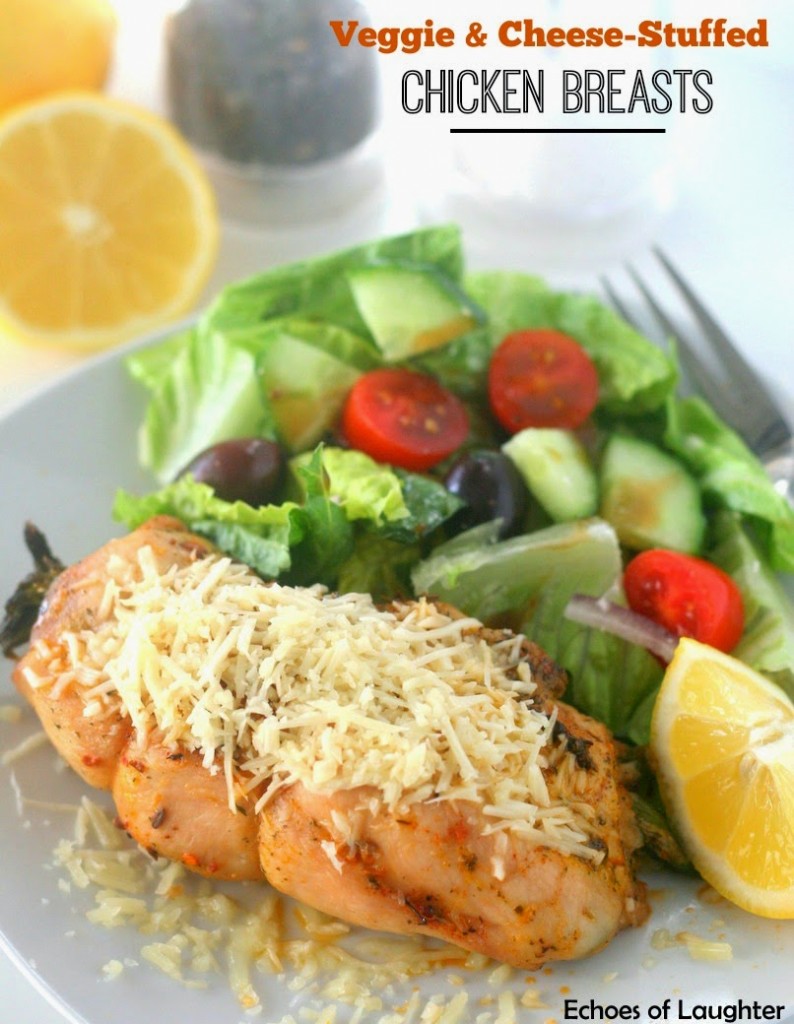 We eat chicken a few times a week. Sometimes I really have to wrack my brain about ways to serve it that is different from the last time I served chicken. This week, the chicken ran away with the cheese in this gorgeously tasty veggie & cheese stuffed chicken breast. I took a little time to add some Philadelphia Brick Cream Cheese & veggies to some butterflied chicken breasts and then sprinkled it with Kraft 100% Shredded Parmesan Cheese. It was beyond scrumptious! This recipe is delicious any night of the week and perfect for entertaining as well! Here is the recipe so you can create this delicious chicken and cheesy dish at home.
Veggie & Cheese-Stuffed Chicken Breasts
1 chicken breast per person, sliced through the middle to create a butterfly and pounded thin
3-4 asparagus spears for each breast
A handful of spinach per breast
Kraft Philadelphia Brick Cream Cheese
Kraft Italian dressing, 1/2 cup
olive and salt & pepper
Cajun or chicken seasoning
Kraft 100% Shredded Parmesan Cheese
1. In a shallow dish, add spinach and asparagus with 1/2 cup of Kraft Italian dressing and let marinate for a few minutes.
2. Lay chicken breasts out on cutting board. Add a few asparagus spears and spinach to each as shown. Top with a 1/2 inch thick slice of Philadelphia Brick Cream Cheese.
3. Roll up chicken breasts and secure with toothpicks or kitchen twine. Brush with olive oil and sprinkle with salt & pepper and Cajun or chicken spice, and squeeze with a bit of fresh lemon if desired.
4. Roast in 350 degree oven for 30 minutes. Remove from oven and sprinkle breasts with Kraft 100% Shredded Parmesan Cheese. Place back in oven for 10-15 minutes.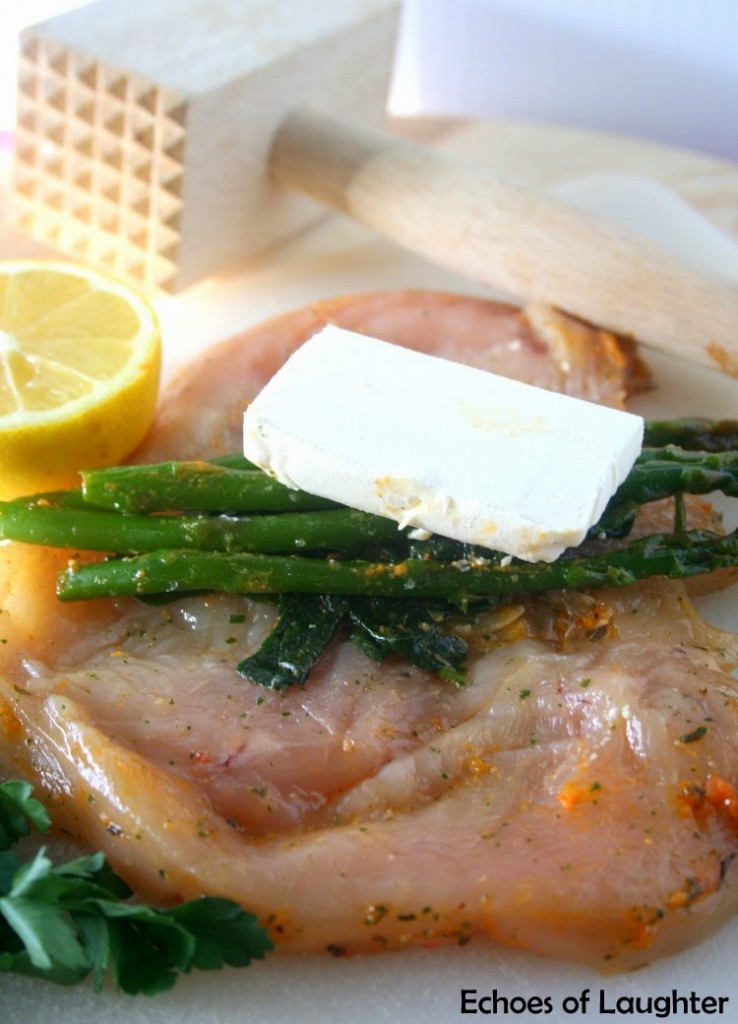 With the Kraft 100% Parmesan Shredded Cheese sprinkled over the breasts for the last 15 minutes of baking, the chicken has tasty cheesy goodness on the outside.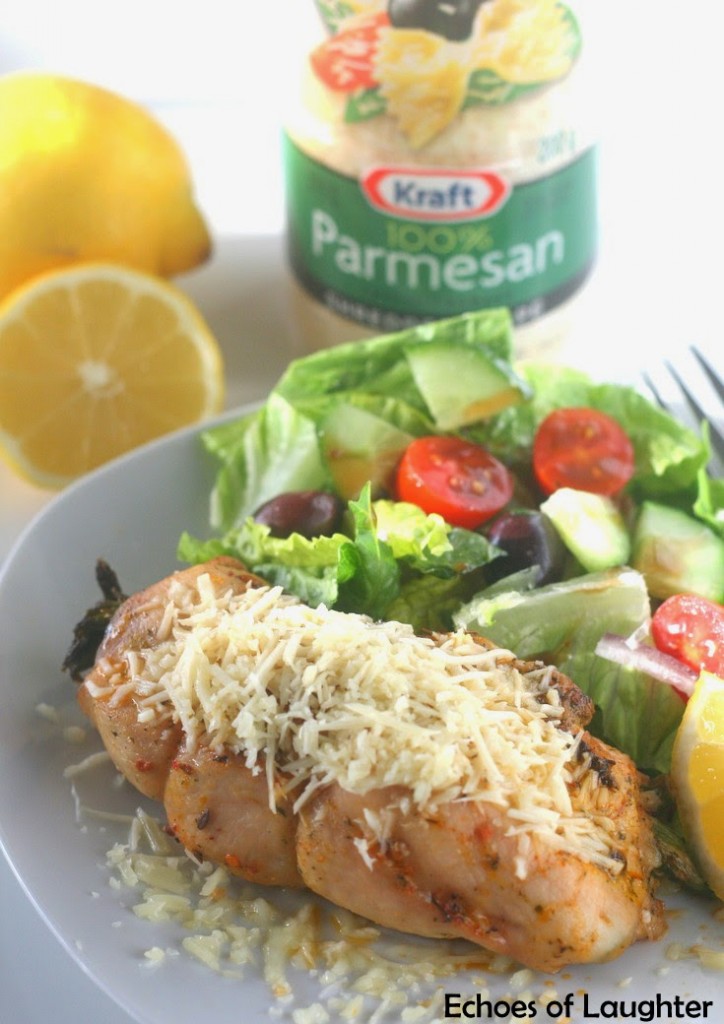 This makes such a pretty plate when served with a big salad and slices of lemon.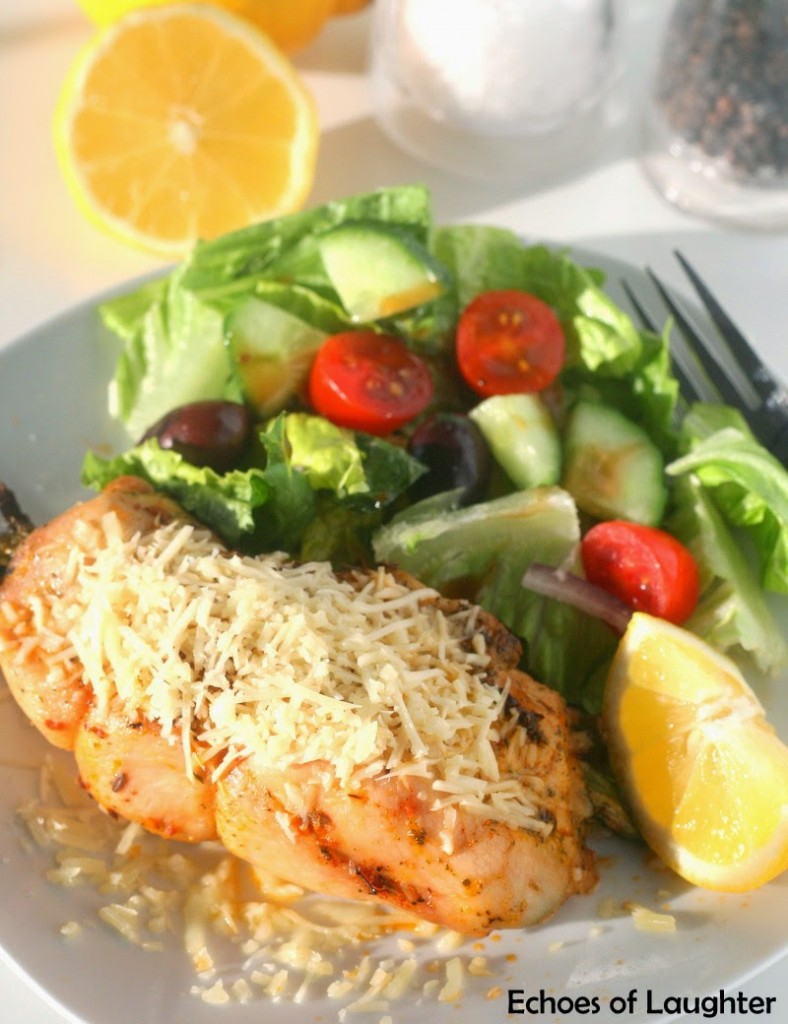 Looking for recipe inspiration for cheese dishes? From March 19 to April 9, Loblaws will be celebrating and showcasing cheese for the Kraft Cheesefest. During Kraft Cheesefest, you will find lots of recipe inspiration and savings on your favourite Kraft cheese products in store!
Here are the Kraft cheese products taking part in Cheesefest:
Kraft Singles Process Cheese Product
Kraft Cheeze Whiz Cheese Spread
Philadelphia Dips
Philadephia Brick Cream Cheese
Philadelphia Cooking Crème Cream Cheese Product
Kraft Dinner Macaroni and Cheese
Cracker Barrel Block Cheese
Kraft 100% Parmesan Shredded Cheese
Velveeta Process Cheese Product
MacLaren's Imperial Cold Pack Cheese Product
Cracker Barrel Snacking Cheese
Cracker Barrel Natural Cheese
Melted, grated, shaved or baked…no matter how you add it, cheese makes everything taste better! So make your forks and your family happy and give them cheese!
To see more delicious recipes made with Kraft Cheese, follow #Cheesefest on Twitter & Facebook.
Disclosure: This post was generously sponsored by Kraft. However, as always, I only partner with brands that I love and use in my own home. Kraft is a staple in our house. All opinions are my own.