Winter is that time of year where hot drinks are needed in abundance on a daily basis at our house. My family enjoys hot drinks in the morning before work and school, after school and work, returning from the rink and after delivering newspapers.We love our tasty and warm drinks to warm up our hands and hearts on cold winter days!
And we love having all kinds of hot drinks to try.
You might remember a few years ago, I wrote about organizing our beverage station by purchasing two identical cabinets.
Because I have such a small kitchen and not a lot of counter space, I found it worked best to set up this beverage station with easy access for everyone.
I really like to have our beverage station filled with all kinds of choices so my family & friends can make any type of drink that their heart desires.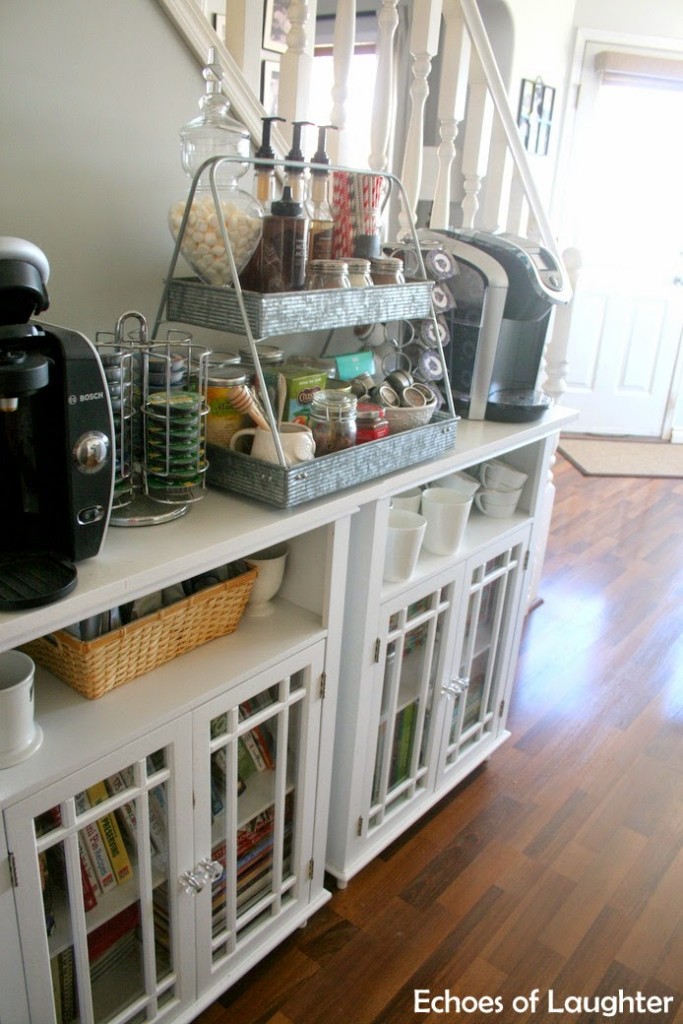 Two years later, our beverage center hasn't changed much. Except I did buy a two level stand to hold all the yummy things we like to add into our coffee, tea and hot chocolate.
On this stand, you will find marshmallows, syrups, honey, agave syrup, cinnamon, chocolate, sugar, spoons, and assorted teas.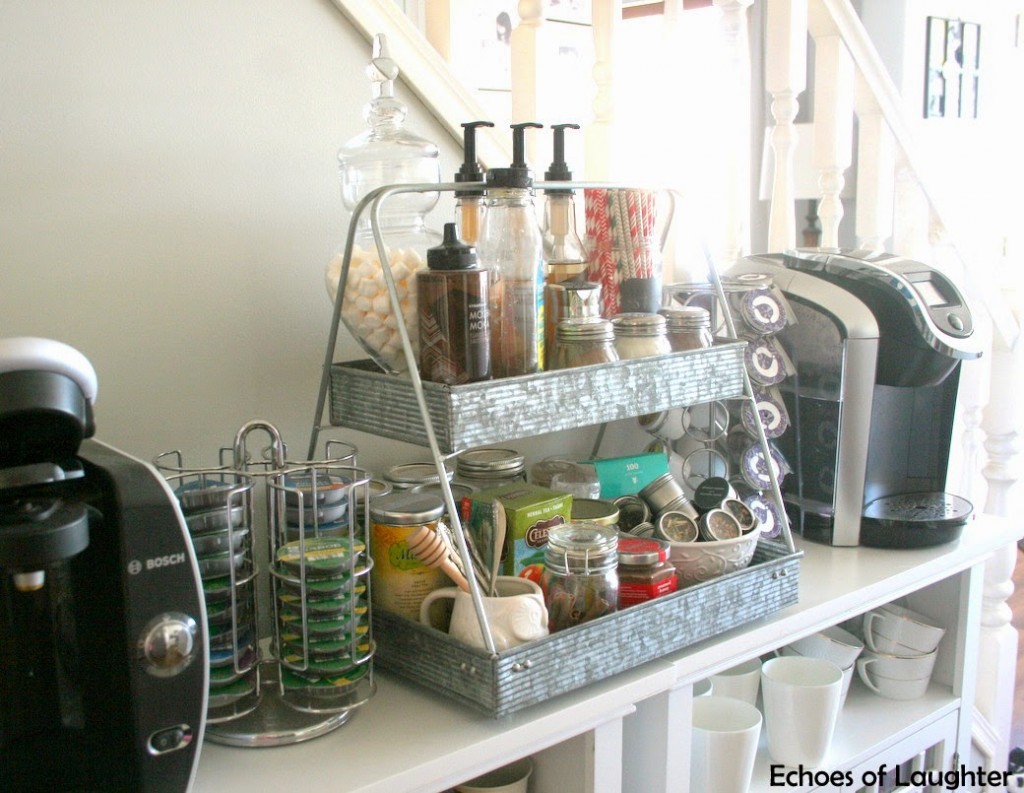 When it comes to storing the pods for our coffee machines, I like to use the turn table stands.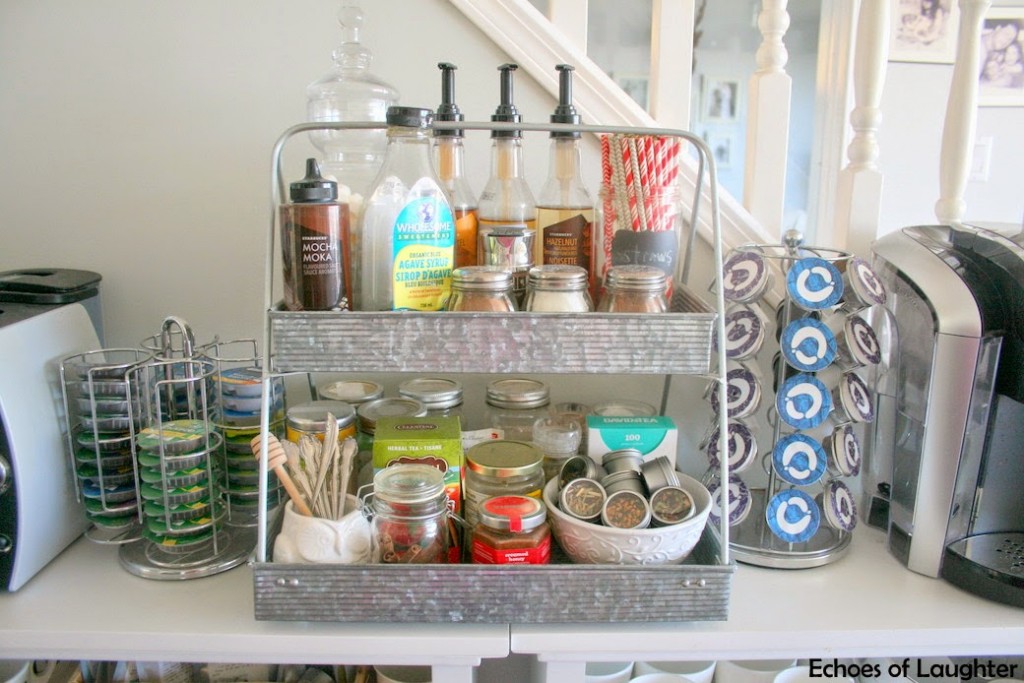 Even though I have tried jars and baskets, the turntable stands are really the best option for displaying coffee and making them easily accessible.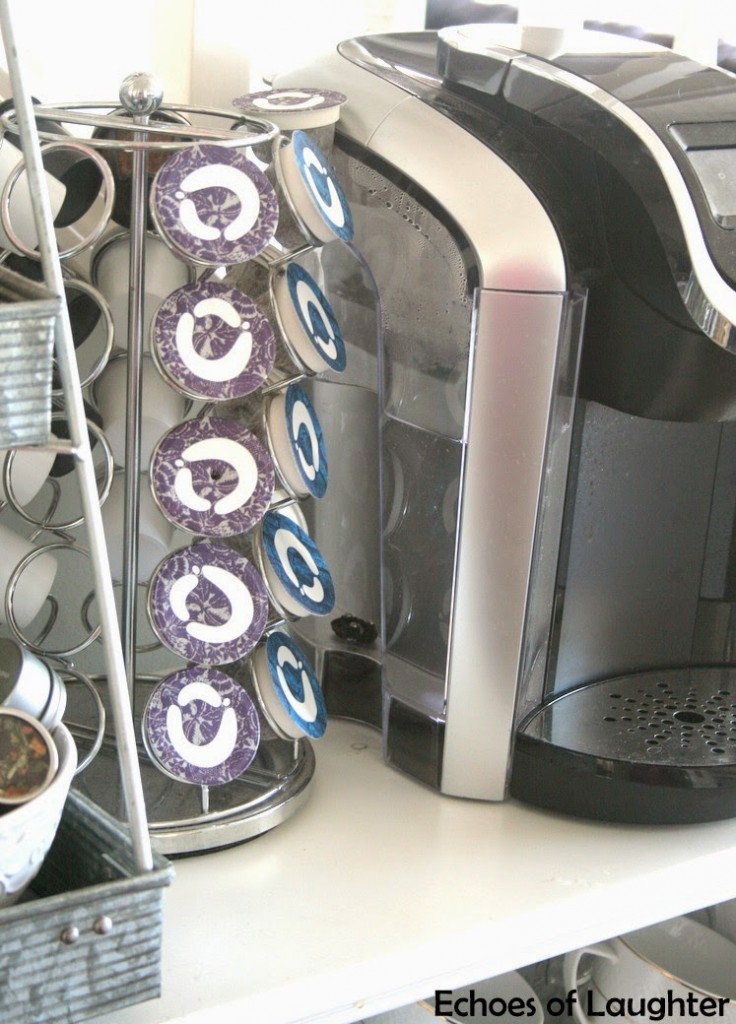 Recently we had the chance to try a new-to-us certificed organic and free trade coffee called OneCoffee.
OneCoffee
is a British Columbia-based coffee roaster that uses 100% Arabic, certified organic, and fair trade coffee beans that are individually tested and judged for aroma, flavour and mouth-feel to bring you superb flavour in every cup of coffee.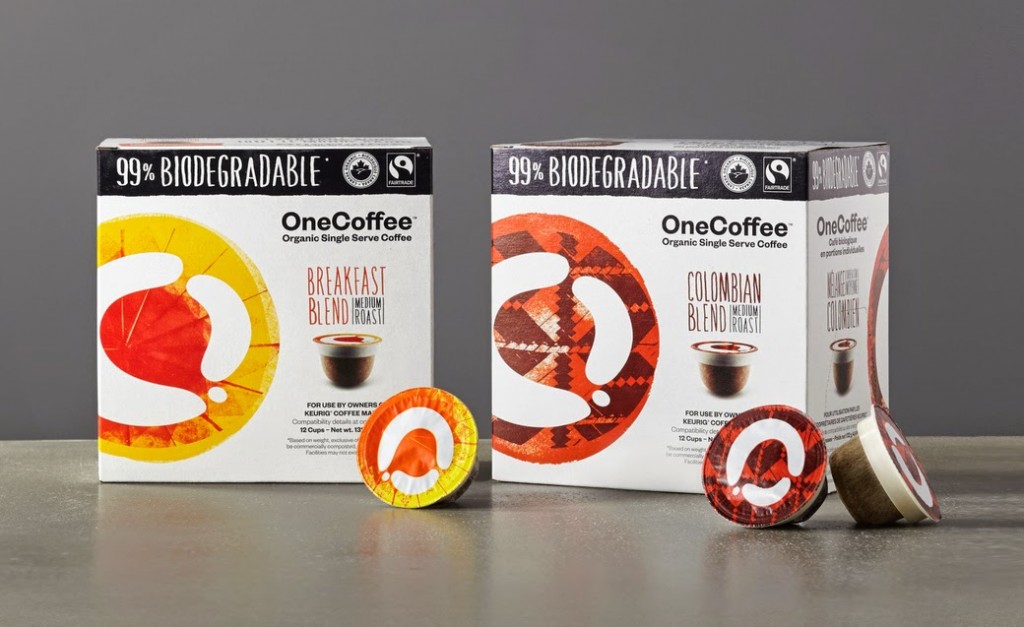 The most important thing about OneCoffee is that it has recently launched 99% biodegradable coffee pods which are currently the only organic fair trade and 99% biodegradable single-serve coffee products sold in Canadian grocery stores for use by owners of K-Cup coffee makers such as Keurig®, Cuisinart® and Hamilton Beach® brewers.
This Canadian company is proudly leading the change in offering sustainable single-serve coffee with the launch of their 99% biodegradable soft pod, which is the most sustainable single serve coffee available to Canadian consumers at this time.
The soft pod is available in 7 different blends, including decaf.
In the OneCoffee single soft pod, the ring, lid, bag and coffee are 100% compostable. The filter mesh is the only part that is not yet compostable.
OneCoffee is working hard to make the pods 100% compostable by actively searching for a supplier who can provide a compostable filter mesh.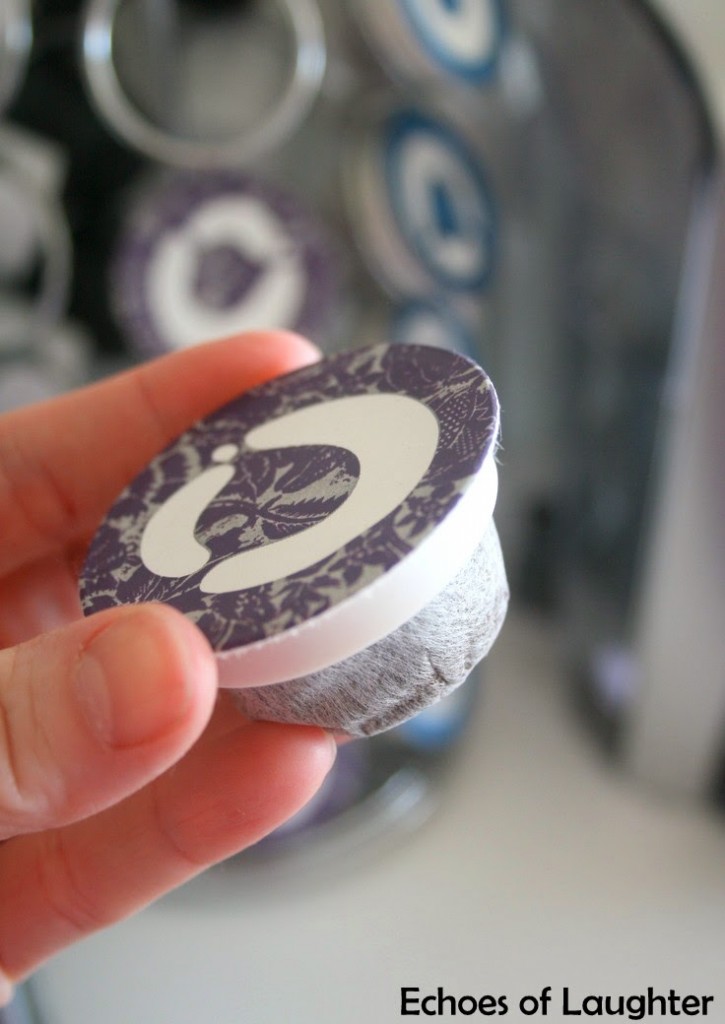 Having the ability to purchase compostable coffee pods is an important choice for Canadian consumers since it is estimated that users of single serve coffee makers average about 10 single serve pods per week…of which two thirds land in garbage bins.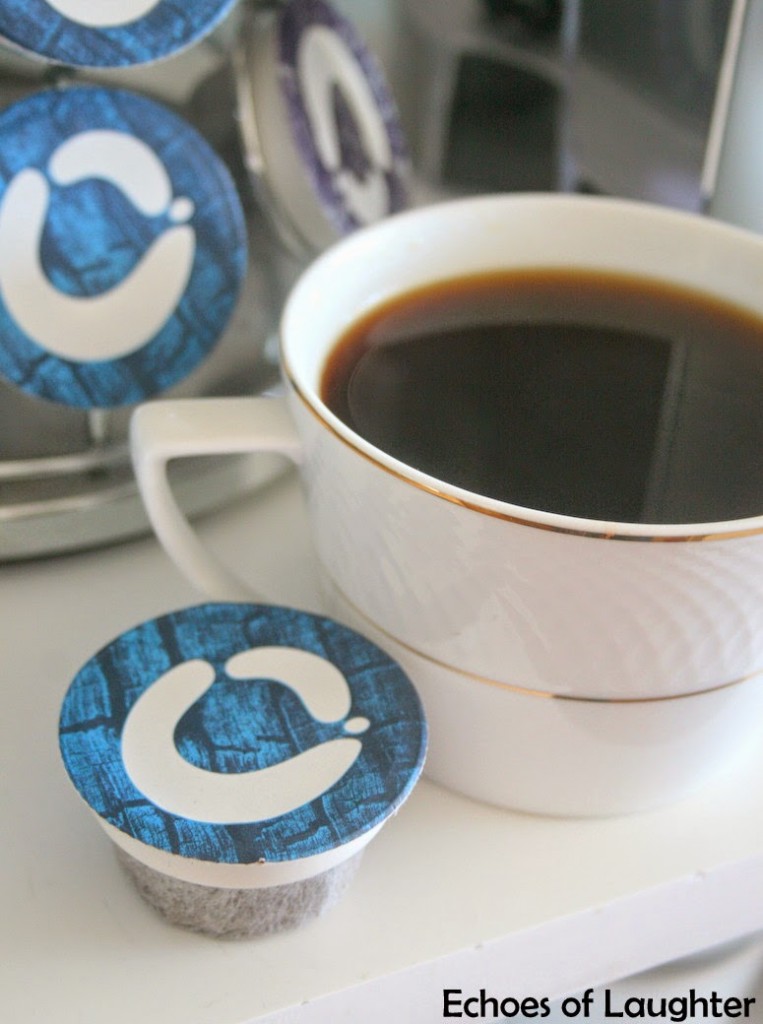 I love seeing Canadian brands like OneCoffee lead by example as advocates for change by producing eco-friendly coffee pods so Canadian consumers can enjoy top quality coffee in pods that will stay out of the landfill.
By purchasing OneCoffee, I feel so good knowing that we can enjoy premium coffee made in our beverage center at home, while being eco-friendly in not contributing to our already stressed landfills.
Note: OneCoffee is available at retailers across Canada including Loblaws, Superstore, Fortino's, Sobey's, Metro, IGA, London Drugs and Co-Op Stores and independent retailers.
Disclosure: This post was sponsored by OneCoffee. However, as always, I only share with my readers products that I have tried and love to use in my own home.