When I went to University 20+ years ago, I befriended a number of students from Singapore and Hong Kong who happened to be studying in the same business program as me. I will never forget how happy they were to celebrate Chinese New Year and what a BIG celebration it was for them. Our University's Chinese student association even hosted a Chinese New Year banquet for the local community where all of the Chinese students worked so hard to share their culture with us. They made all of the Chinese food for the banquet, with was mouth-wateringly delicious, in addition to treating us to entertainment such as a dragon dance and lovely bright red decor. The banquet was a really special in this small town and the happy memory of it has stayed with me all these years.
As an Ambassador for Blue Dragon, I was asked to share a DIY craft project with my readers, so I got to work making these Chinese New Year Table Favors. If you have been reading my blog for awhile, you know how I love pretty tables. I know it is the custom for children to receive special red envelopes with cash gifts from family for good luck for the New Year. However, this is a little something for everyone to receive as a symbol of good luck, wealth & prosperity.
While looking for supplies to make this craft, I headed to the local Chinese grocery store in my city. What a treat it was to visit this store and see all of the wonderful desserts, decorations and candy that were displayed for Chinese New Year! It was a happy place to be. I also found some fun Chinese papers to use for this project.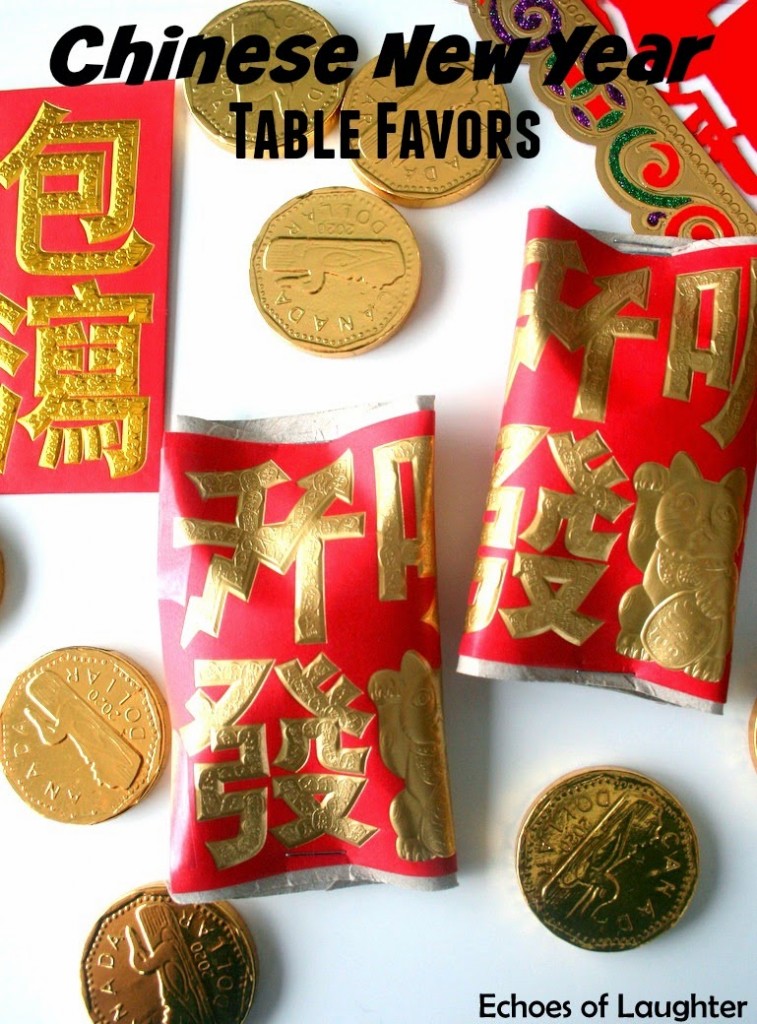 If you don't have Chinese paper available, just use plain red paper with some Chinese characters drawn on them. This is whic is a great project for kids! In addition to some recycled tubes, you will also some small treats to fill the tubes with such a stickers, gold coins, etc.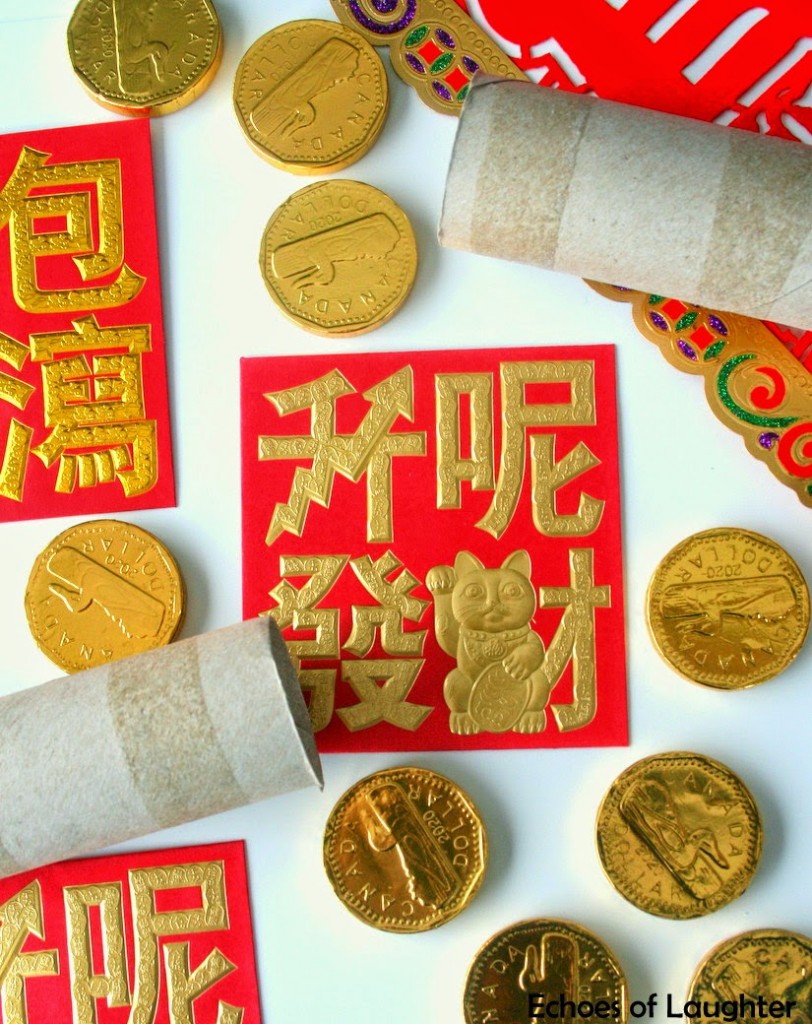 Simply cover the recycled tubes with red paper with Chinese characters.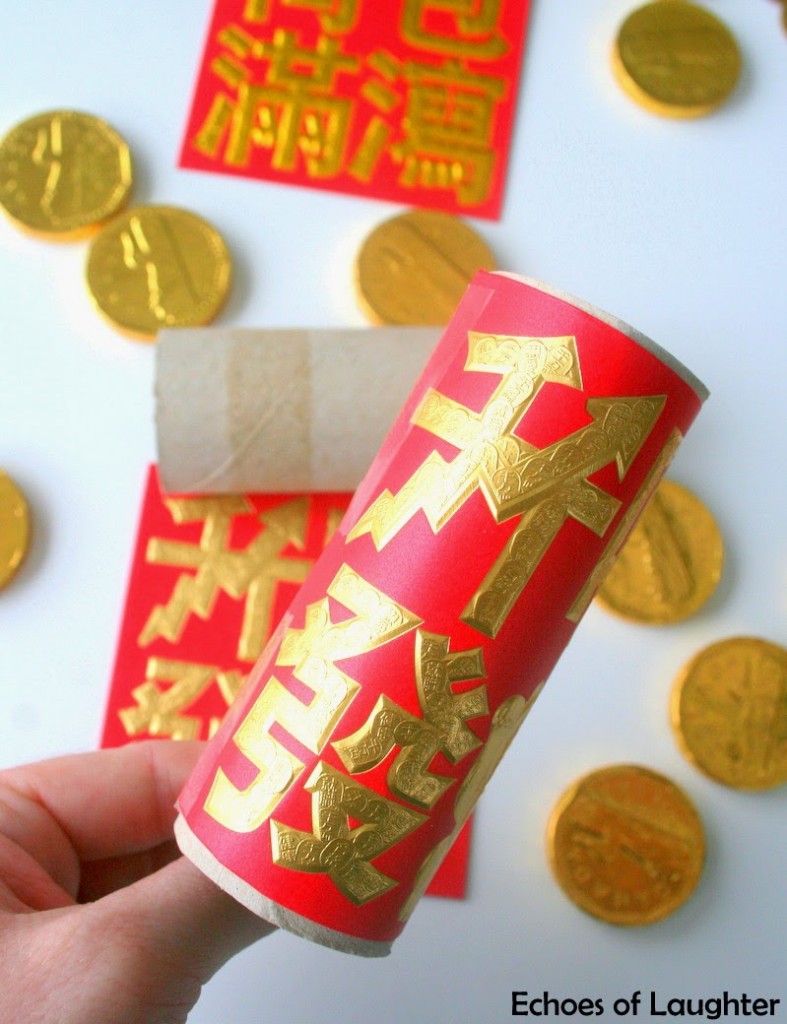 Fill the tubes with fun treats.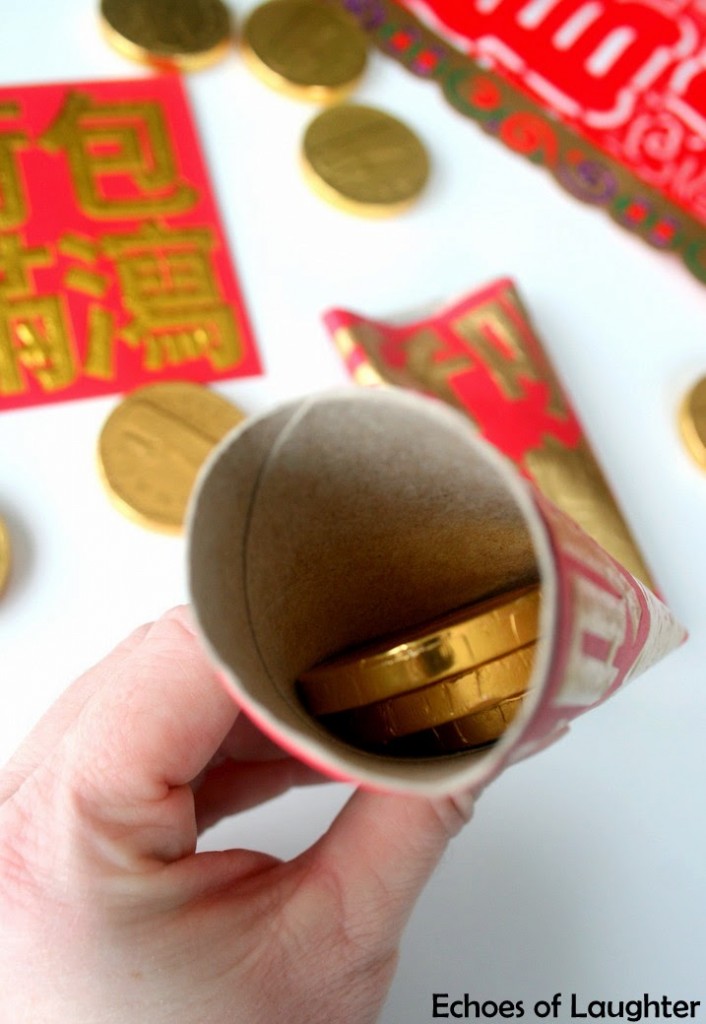 Staple the tubes closed.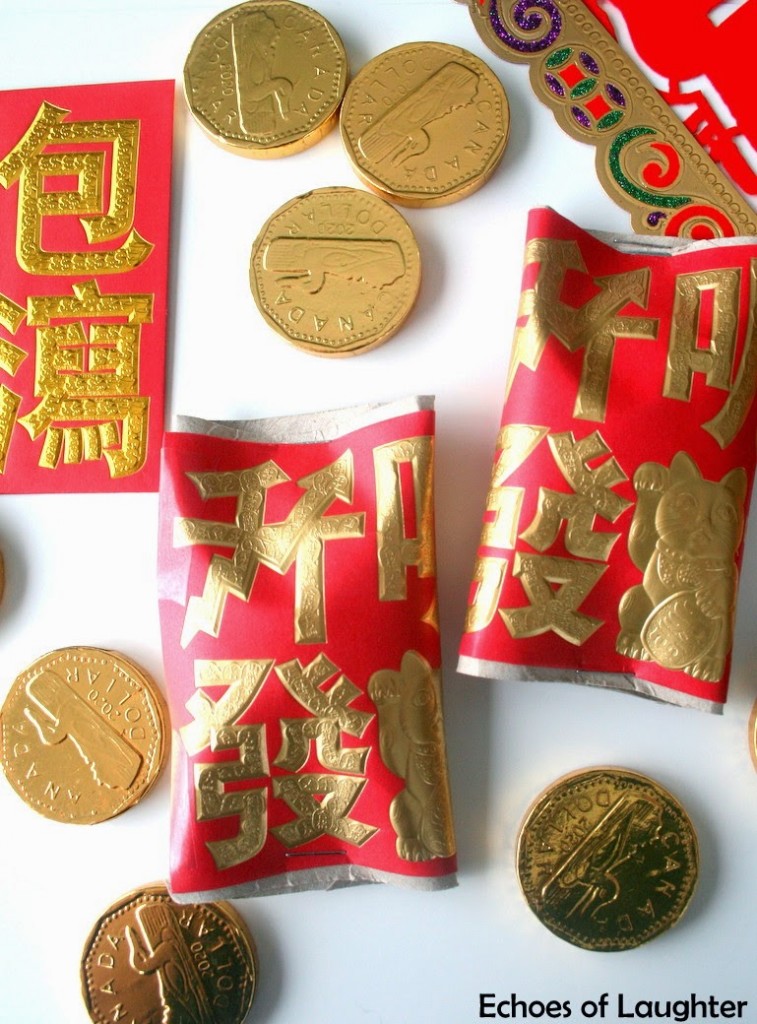 And now we have some gorgeous little table favours for decoration for a special dinner or potluck.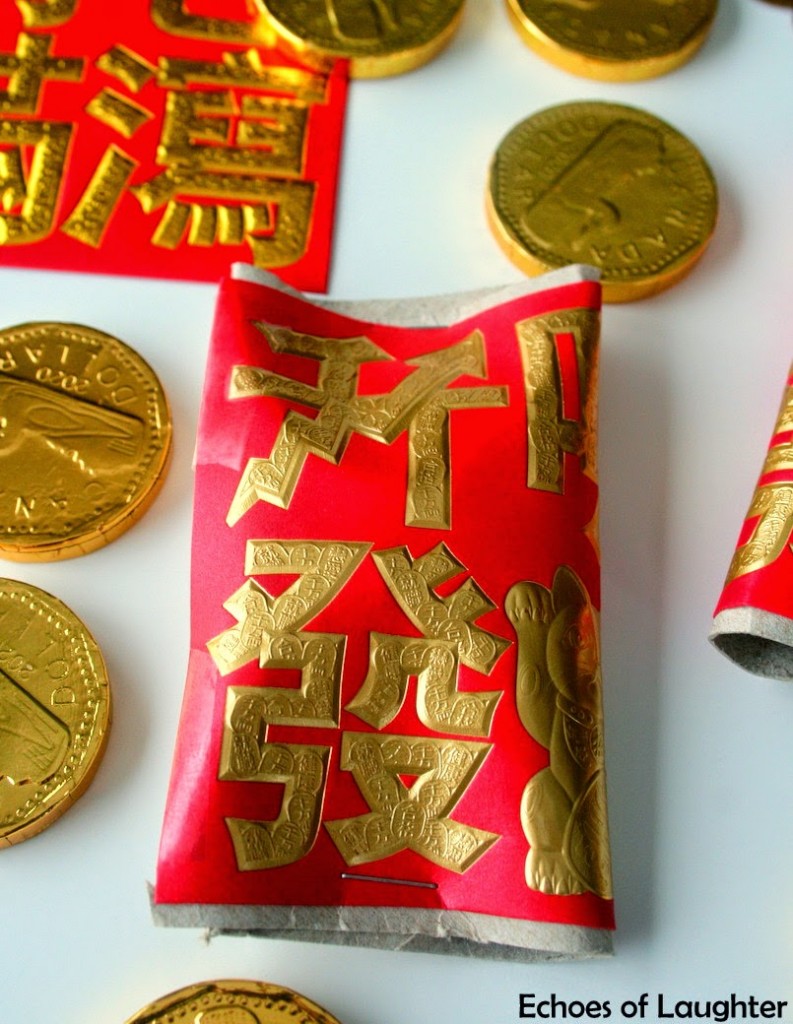 Looking for more delicious and easy recipes for those busy nights? Visit the recipe collection at Blue Dragon and be sure to check out the Bamboo Room Blog for inspiring posts on travel and more recipes. Or you can follow them here:
Disclosure: I am part of the Blue Dragon Canada ambassador program and I receive special perks as part of my affiliation with this group. The opinions on this blog are my own.