My favourite thing about going into the grocery stores these days is the gorgeous scent of the all of the beautiful citrus in season right now. From Ruby Red grapefruit from Texas to sweet-scented Cara Cara oranges to Myer Lemons….it all smells so amazing! Last week, despite not feeling well, I made a quick trip to the grocery store for some essentials and I could not help but pick up some of incredible fresh citrus. I came home with a vision of baking something with this lovely fresh citrus and served on pretty dishes, so out of my kitchen came this very easy citrus upside down cake.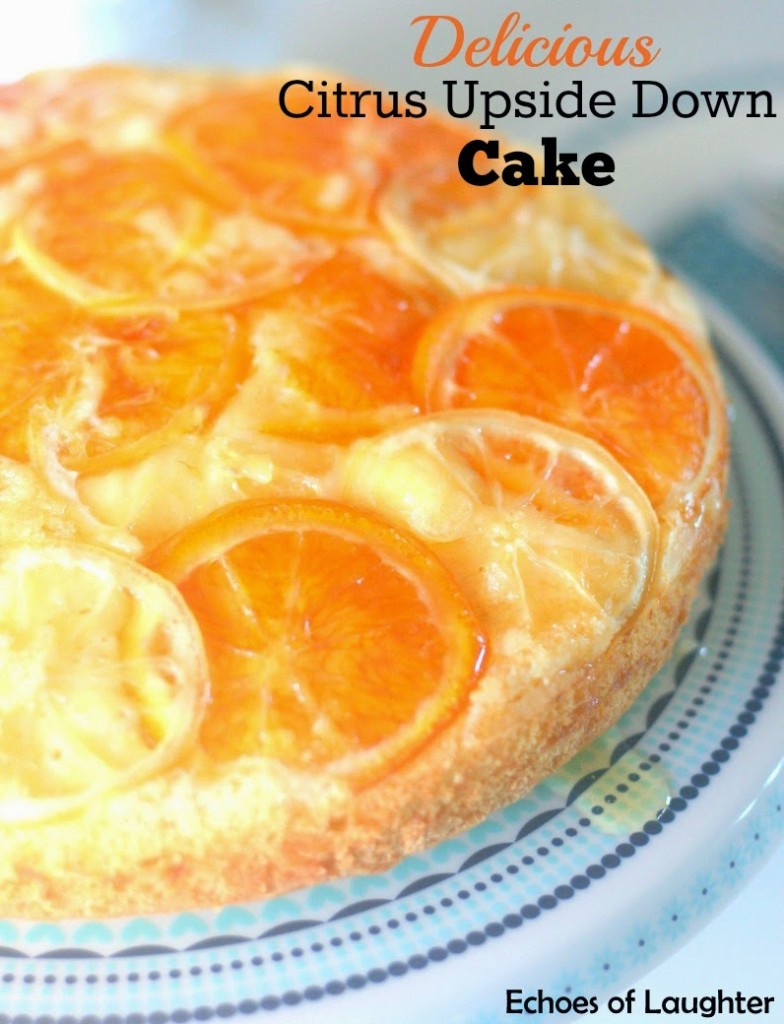 The base for this dessert is a very easy sponge cake with thin slices of oranges, lemons and grapefruit nestled into the bottom of the cake pan. The batter is also flavoured with orange zest and fresh-squeezed orange juice to lend a delicate flavour to the sponge cake.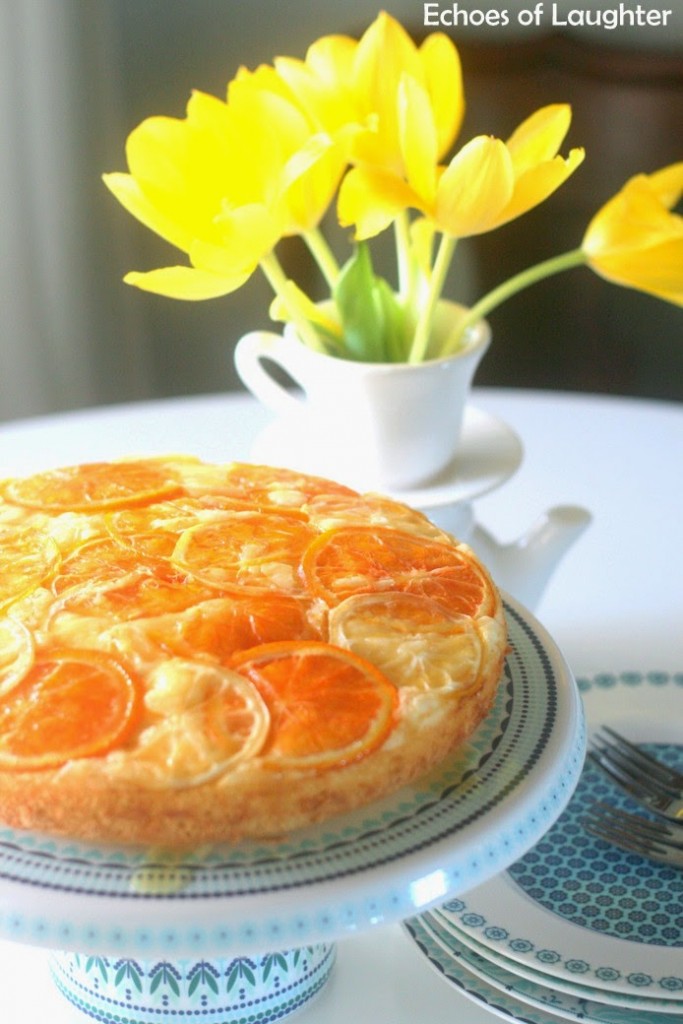 Delicious Citrus Upside Down Cake
Ingredients:
2 tablespoons butter or shortening
1 cup sugar
1 egg
2/3 cup milk
1/3 cup fresh squeezed orange juice3
2 cups flour
3 tsp baking powder
1 tablespoon grated orange zest
1 Cara Cara orange, thinly sliced, seeds removed
1 Meyer lemon, thinly sliced, seeds removed
1 Ruby Red grapefruit, thinly sliced, seeds removed
To make:
1 Spray cake pan with cooking spray.. In bottom of a 9″ spring form pan or round cake pan, layer slices of citrus.
2. With mixer, mix together butter or shortening and sugar until creamy. Add egg and mix well.
3. In small bowl, mix together flour and baking powder. Then add 1/2 of flour mixture to egg and sugar mixture. Then add 1/2 of milk and mix well. Repeat. Add orange juice and zest and mix well.
4. Pour batter into pan and bake at 350 degrees for 45 minutes or until cake tester comes clean with no bits of batter.
5. Cook slightly. Then remove from pan to finish cooling. Plate on a pretty cake plate with citrus slices facing up. Drizzle with honey if desired.
This cake looks amazing served on
Denby's
new Monsoon collection of cake stands and dessert plates.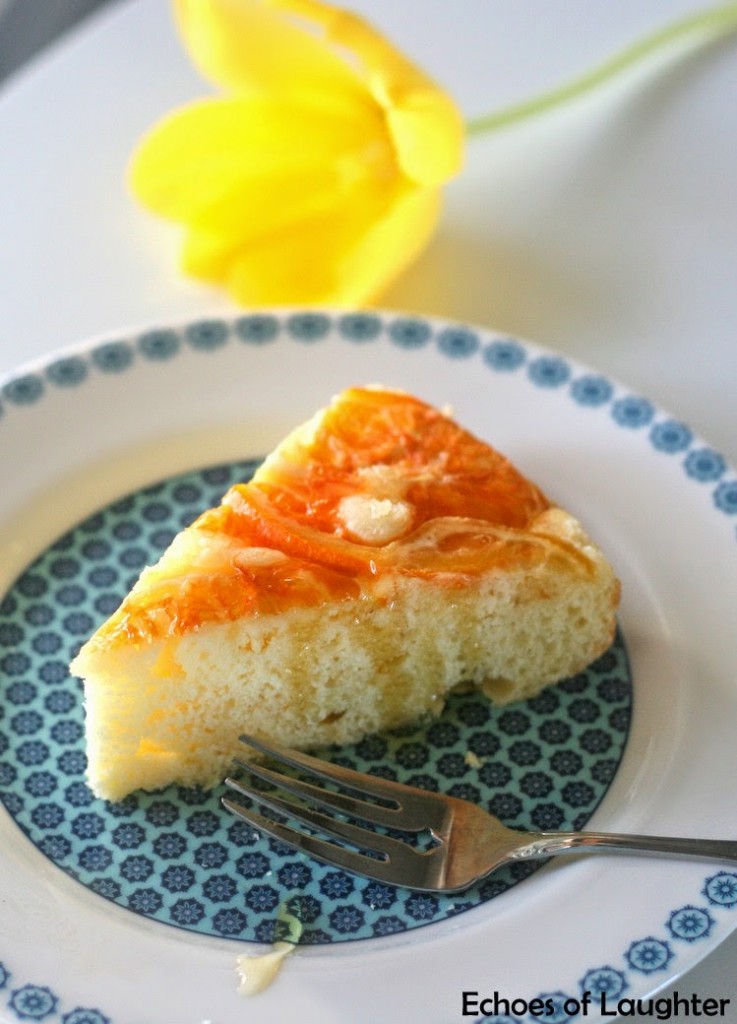 This
Antayla style
is a mix of aqua and dark blue in a mix of 4 different bright & fresh graphic patterns.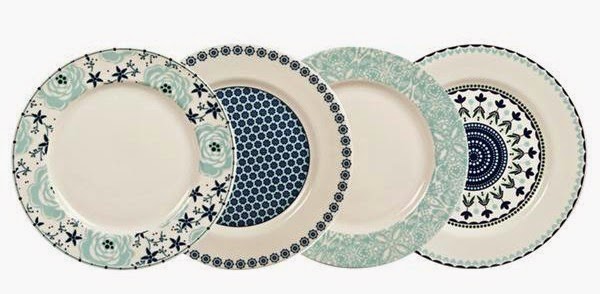 The Monsoon cake stand is a lovely sleek and modern design that is on-trend for today's modern hostess and it perfect for serving baked goods to family or guests.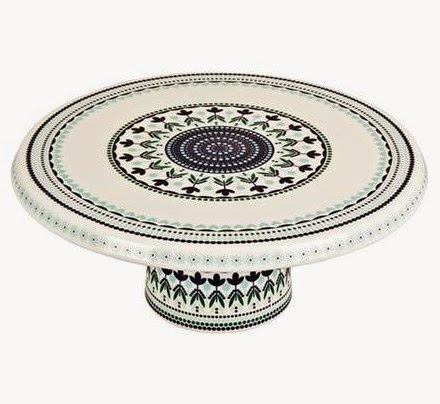 If you really like blues, this is a beautiful mix of classic shades of blue that will compliment almost any home's decor.
With over 200 years of expertise, Denby offers pieces that are designed for cooking, serving and eating and entertaining with style and panache.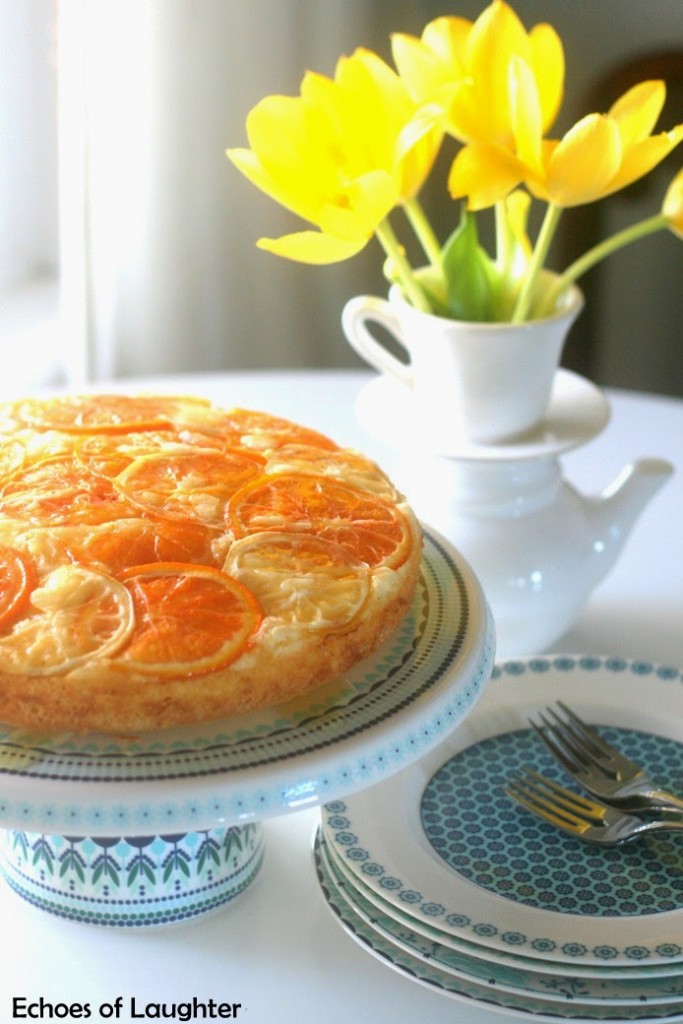 This Denby collection also makes a wonderful hostess, birthday, bridal or wedding gift as Monsoon pieces can be purchase individually and can be mixed and matched with existing pieces. I love, love, love dishes and this beautiful collection fits perfectly with my collection, while also making me a very proud hostess where I can serve my guests wonderful food on gorgeous dishes that are both pretty and stylish.
Disclosure: Denby Canada provided me with a cake stand and 4 dessert plates for purposes of review. However, all opinions are 100% mine and as always, I only work with brands that I know and love and use in my own home.