I love pretty packages! I love receiving them and creating them.
This year I am crushing on the copper that is so popular in home decor, so that is where the inspiration for this year's gift wrapping colours came from. Green and copper looks wonderful together and with a little fresh greenery…the look is perfectly lovely!
I am so excited today because I have teamed up with 9 other bloggers so share a whole host of stunning and pretty gift-wrapping ideas to help inspire you for this Christmas season!
Please check out all of the other wrapping ideas at the bottom of this post.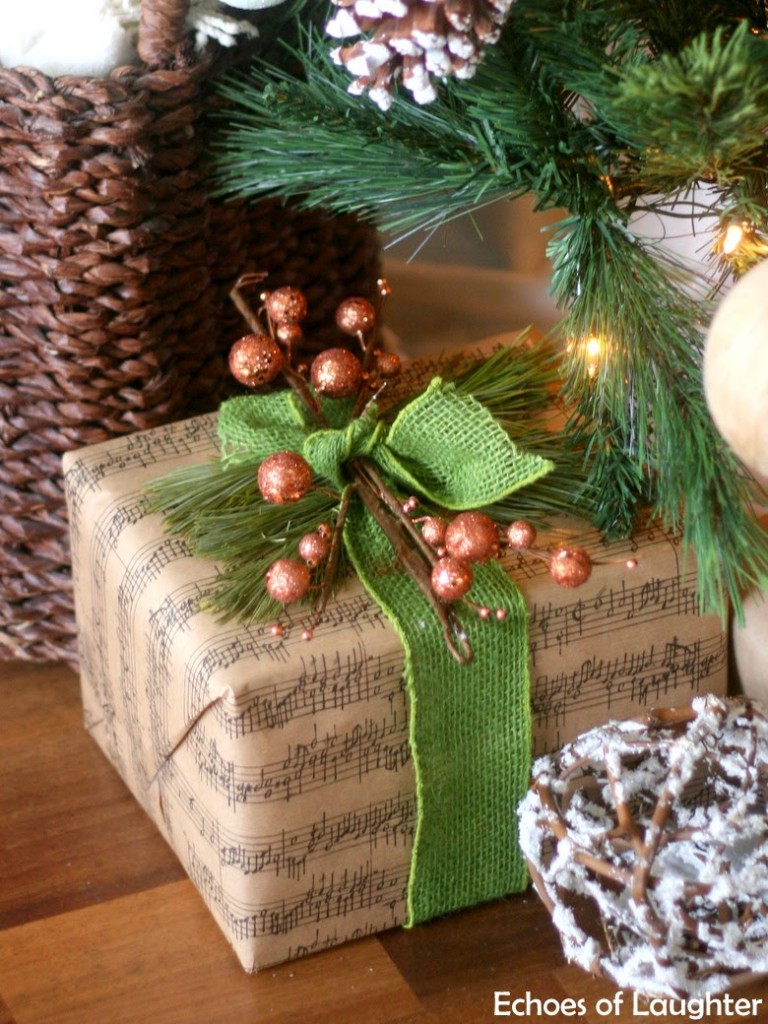 For this year's packages, I used some vintage looking music note gift wrap, along with green burlap ribbon, a bit of fresh pine for some amazing fragrance, and then finished with some copper berries that I found and absolutely love!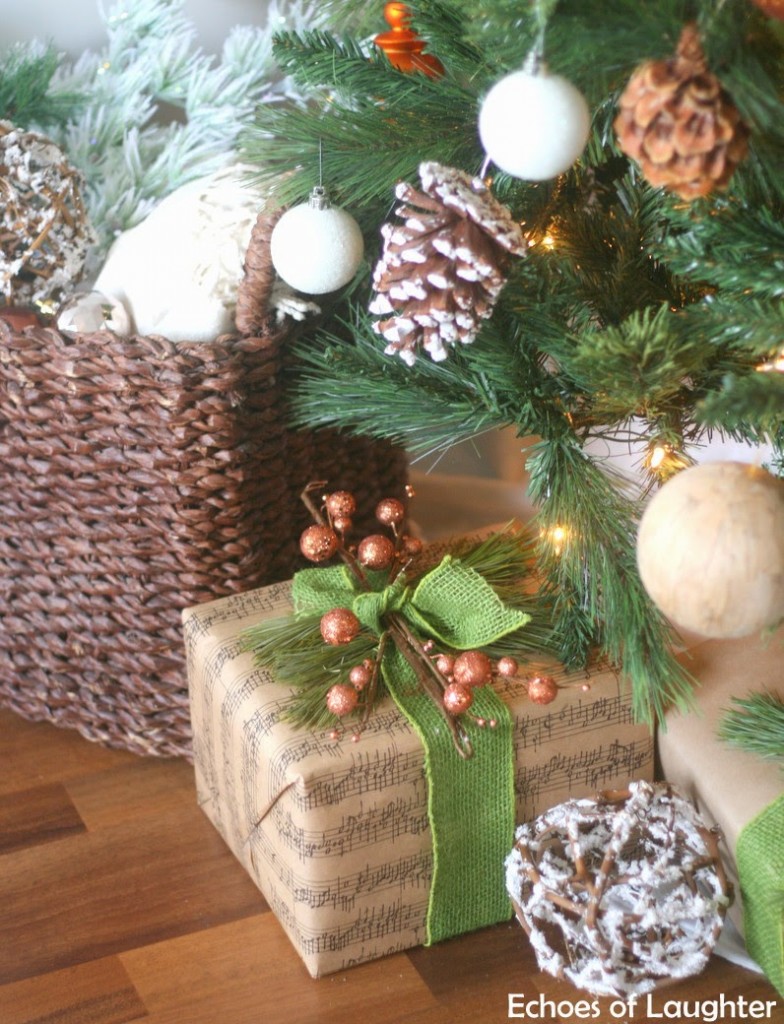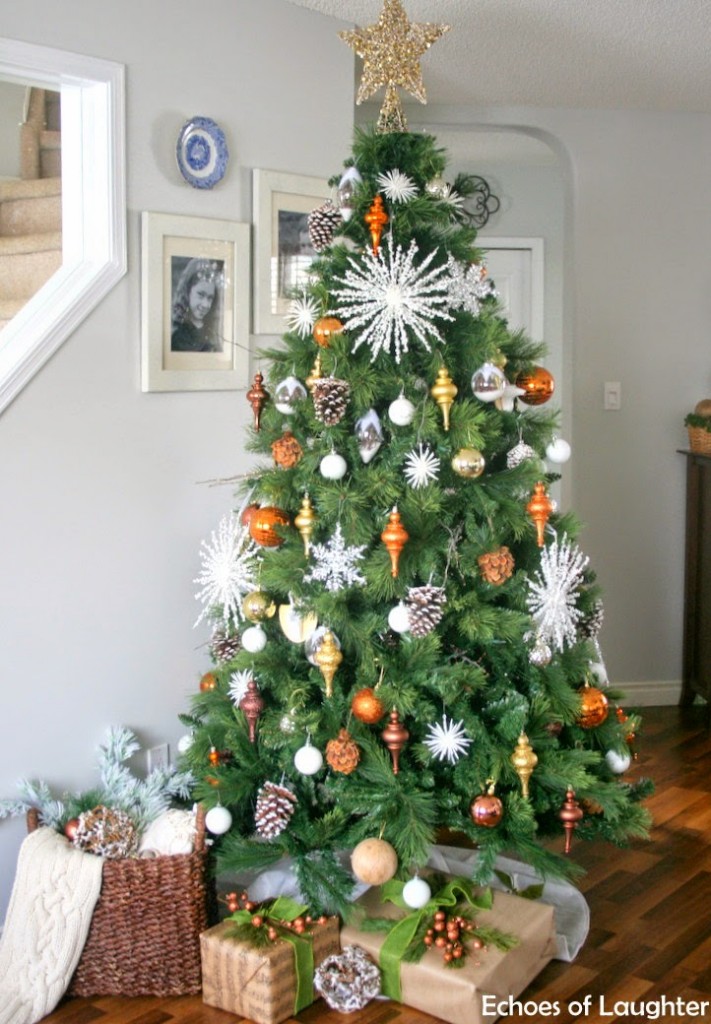 For more beautiful ideas, check out these wonderful ideas from 9 other bloggers!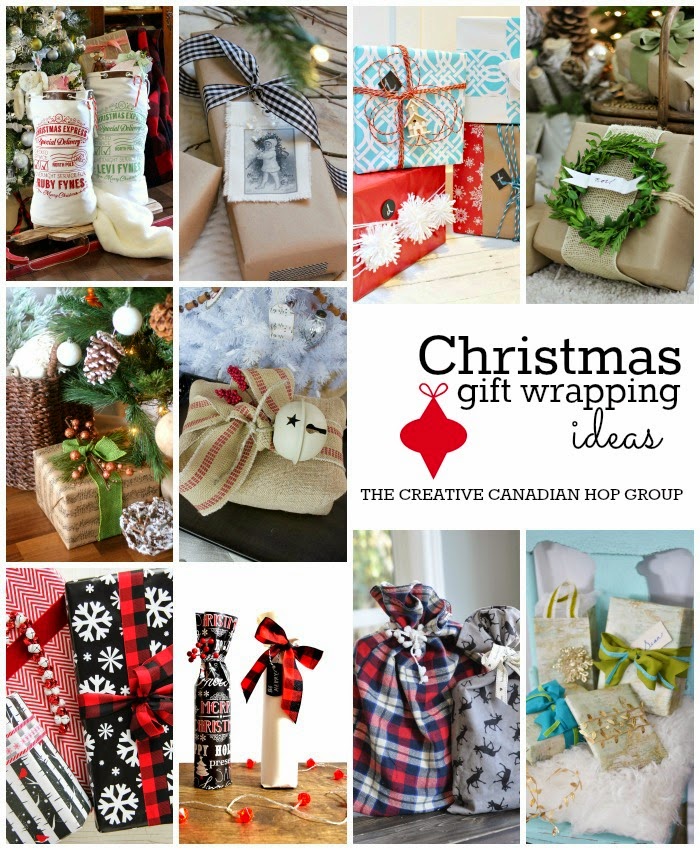 From leftto right, they are:
Wishing you a wonderful Holiday season!