Like any busy mom, I love meals that are simple, fast and fresh. And on any week day, there is always that last minute rush, no matter how well you plan, to get dinner on the table. I am sure that you can relate! That last hour before dinner seems to go by in a blink of eye and hungry kids are suddenly hanging out in the kitchen waiting for dinner. Since my husband and son are not fond of cooked vegetables, I often make salads for our side dishes. The added bonus? No pots or pans to wash because a salad is just chopped veggies thrown into a bowl. And this meal of easy Greek chicken kabobs and Greek salad are one of my family's favourite meals. This meal is gobbled up in no time!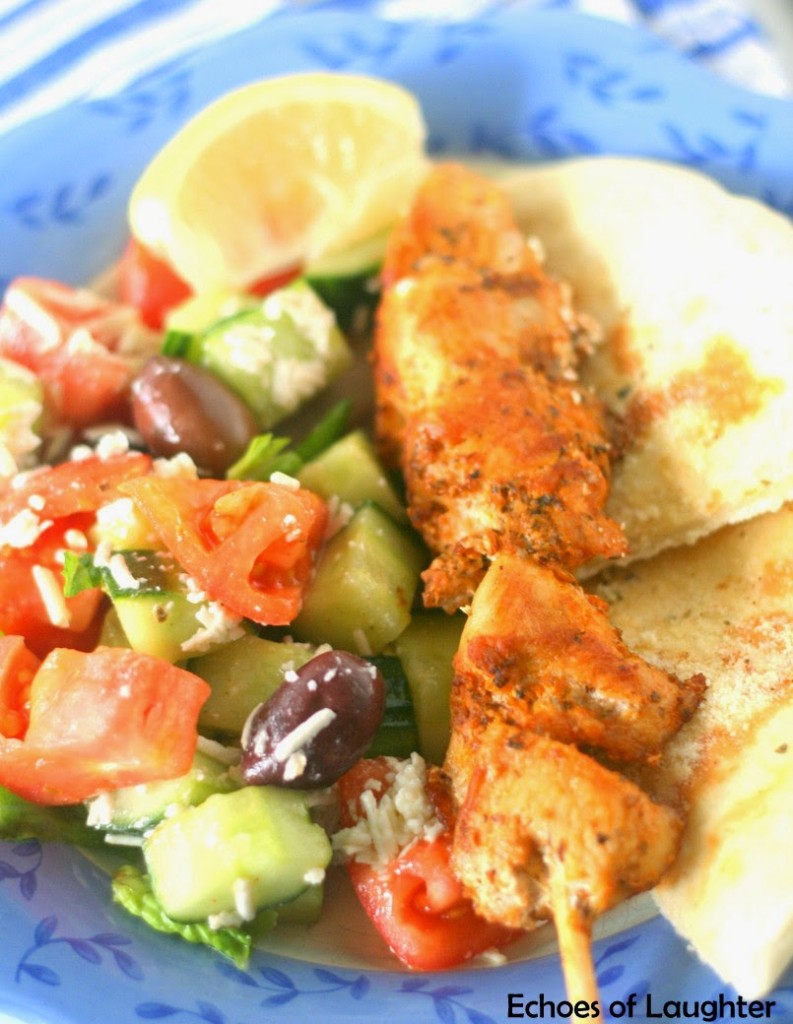 I love meals using fresh chicken. The frozen boxes of chicken breasts don't always taste the best…but fresh chicken delivers amazing taste every time. Did you know that Walmart offers Canadian families 100% FRESH Canadian meal offerings? You will find a wide assortment of Angus beef, Farm raised and Air Chilled poultry and Farm raised pork, along with hand trimmed 100% Canadian salmon. So when I am shopping for groceries for my family, I can feel good about choosing Walmart for it's 100% FRESH Canadian protein choices. This way I know that I am supporting Canadian farmers, as well as getting excellent quality cuts of meat and protein…all at an affordable price. This whole meal, including fresh chicken and vegetables, was under $20 to make, which makes an affordable and delicious cooked-at-home meal!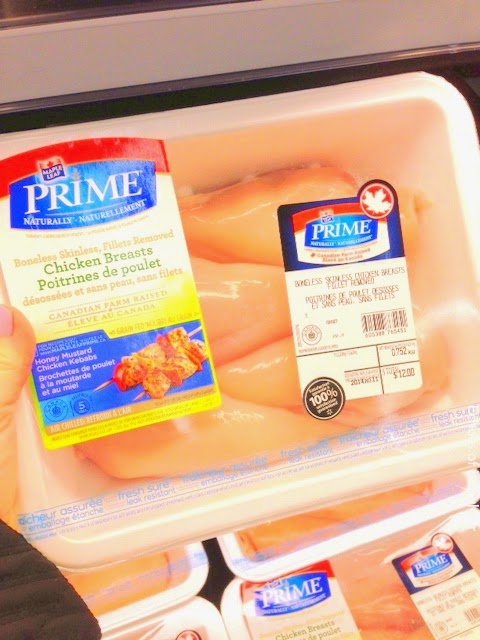 Easy Greek Chicken Kabobs & Greek Salad
(serves 4)
Ingredients:
-1 package of Maple Leaf Prime Chicken Breasts
-1 English cucumber
-4 tomatoes
-1/4 cup red onion
-1/2 cup olives
-bottle favourite Greek dressing
1/2 cup crumbled feta cheese
8 bamboo skewers
To make:
1. Cut chicken into strips and thread onto bamboo skewers. Marinate in 1/2 cup of Greek salad dressing while making salad. Preheat oven to 400 degrees.
2. Make salad. Chop cucumber, tomatoes, red onion and toss into bowl. Mix with 1/4 cup Greek salad dressing. Add salt & pepper to taste. Garnish with olives and crumbled feta cheese. Add serving spoons.
3. Place chicken kabobs on a cookie sheets and bake for 15-20 minutes, or until juices run clear. Then turn oven to broil and broil kabobs for 2-3 minutes to brown, if desired. Remove from oven.
4. Serve with salad. Add slices of pita and tzaziki sauce if desired.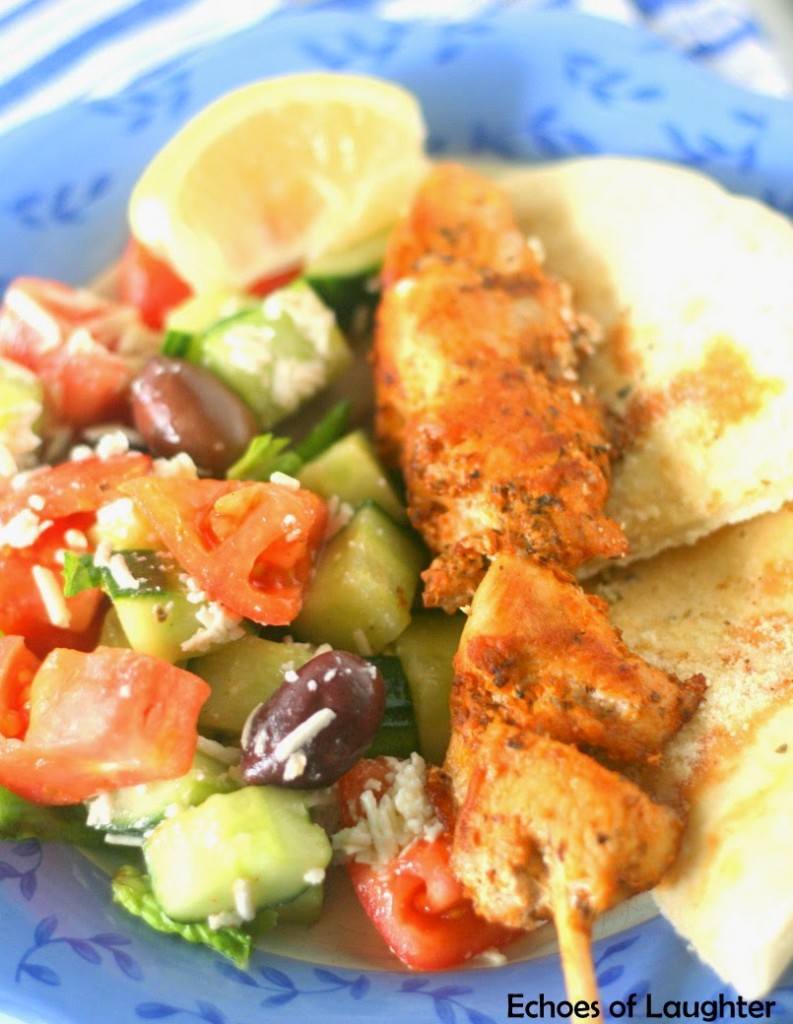 For more recipes made with Walmart's selection of 100% FRESH Canadian meat choices, please be sure to check out Walmart's Recipe Centre for recipes like this one for Turkey Alfredo Pasta! Yum!
And next time you are in a rush on your way home from work or those after school activities, why not stop into Walmart for some 100% FRESH Canadian meat for dinner? I know as a busy mom, having fresh meat on hand is a real time saver for me!
Disclosure: This post was generously sponsored by Walmart. All opinions are 100% mine. As always, I only partner with brands that I love and use in my own home.